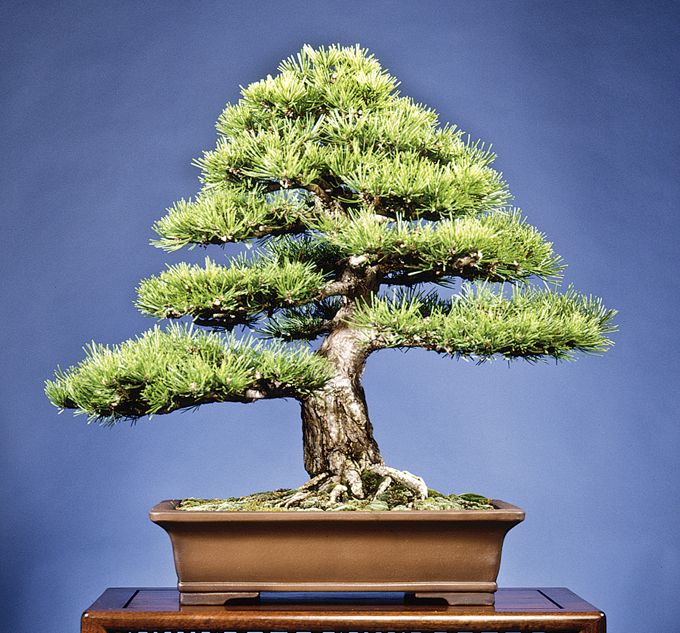 One we missed (see our last post). This classic informal upright Hornibrook Austrian pine or Dwarf Austrian pine (Pinus nigra 'Hornibrook) belongs to Bill Valavanis. Bill purchased it as a young graft in 1969. He doesn't say what the root stock is, but he does say that for more details you'll have to wait for his forthcoming book (Classical Bonsai Art, see below) and that the original Hornibrook was discovered as a witches' broom growing in Seneca Park, Rochester, New York in 1932.
You gotta start somewhere. The list of 2013 bonsai events shown here is the result of a simple google search. They are listed by date. It's a humble beginning with no attempt made to cover them all or even to cover the most important ones. I've chosen to use images with some events (where suitable images are easy to find) and not with others. If your favorite event doesn't show up (and it probably won't) please mention it in the comments (preferably with a link).
Kawa Bonsai Society's Joy of Bonsai will be held January 19-20 in Bunnell Florida.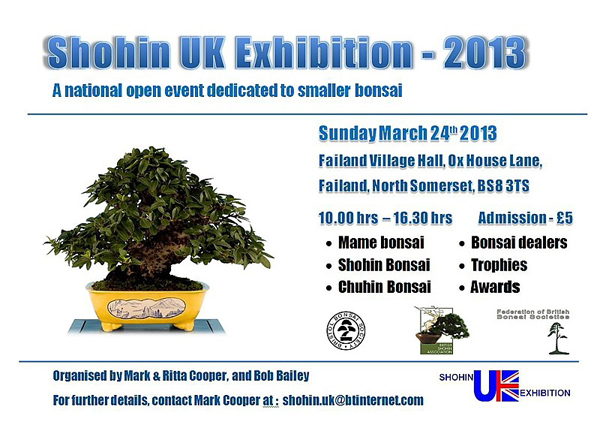 The Shohin UK Exhibition will be held March 24th at the Failand Village Hall, near Bristol, UK.
Deep in the heart of Texas. The LSBF 2013 Convention (April 11-14) features Walter Pall, Colin Lewis and Erik Wigert.

BCI's 50 Anniversary 2013 International Bonsai Convention will be held April 18-20 in Yangzhou, China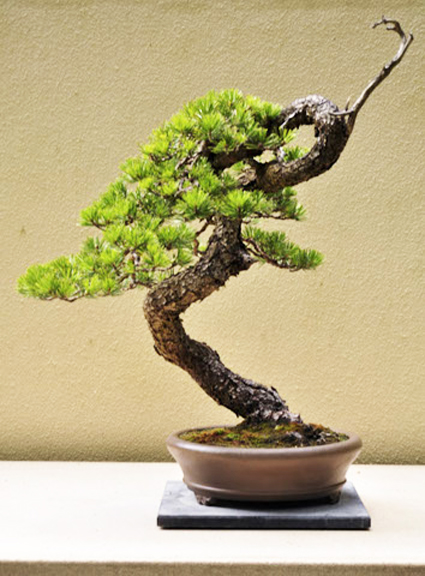 Literati Lodge pole pine from Ryan Neil's International Bonsai Mirai, which has, beyond doubt, evolved into one of the very best bonsai sites you'll find anywhere. Ryan is one of the featured bonsai artists at the MidAtlantic Bonsai Societies 2013 Spring Festival. Minoru Akiyama and Peter Warren will also be there. It will be held April 19-21 at the Harrisburg-Hershey Holiday Inn, Pennsylvania.
Best of British Bonsai 2013 will be held June 12-16 in Birmingham.
International Bonsai June Colloquium featuring Kathy Shaner, Ryan Neil, Peter Warren, Dennis Makishima, David DeGroot and Wm. N. Valavanis, June 7-9  in Rochester, NY. See below for Bill's upcoming new book.
For The Love of Bonsai sponsored by American Bonsai Society and the Mohawk Hudson Bonsai Society will be held September 12-15 in Saratoga Springs, NY.

The World Bonsai Friendship Federation's World Bonsai Convention will be held September 25-27 in Jintan China.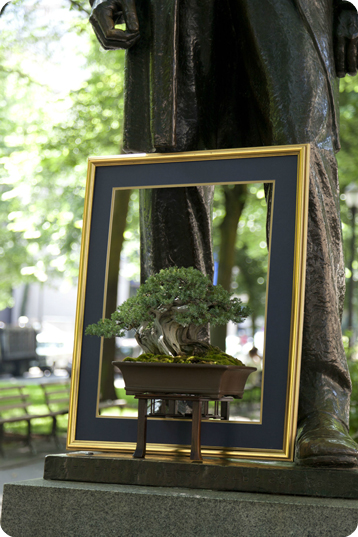 No offence to all the other great 2013 bonsai events, but the Artisans Cup of Portland Bonsai Exhibition is where I'll be this October 4-6. It will be held at the Portland Art Museum, Portland Oregon.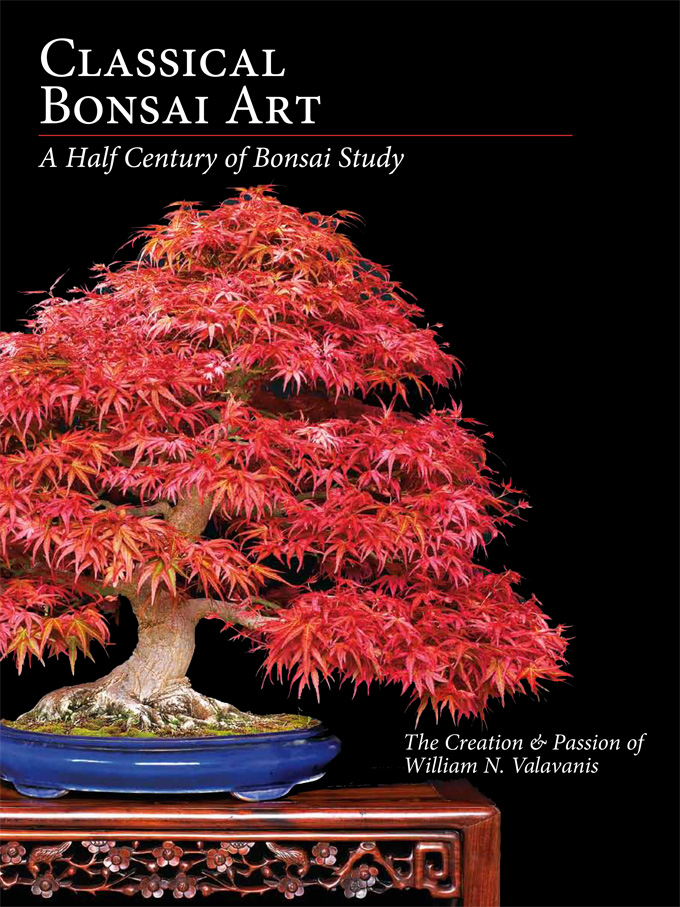 The cover of Bill Valavanis' upcoming book. Bill hopes to have it ready for his International Bonsai June Colloquium.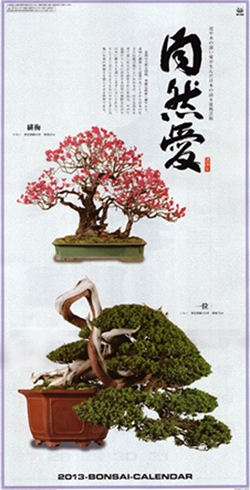 Cover page of our 2013 Japanese bonsai calendar. As of yesterday (inventory day) we had 22 left (we started with 250). This is good news if you don't have yours yet. However, 22 isn't that many, so don't wait very long, or you'll miss out.