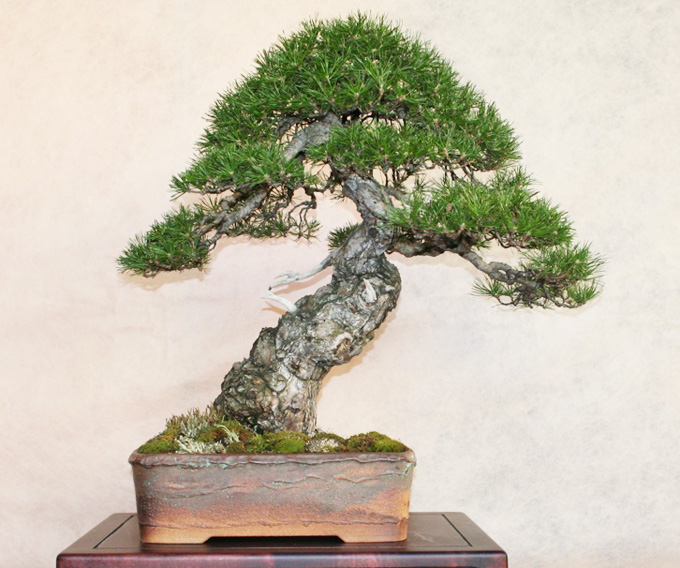 Great tree, great pot. This powerful old Scot's pine by Enrico Savini was an overall winner in a contest that was held at the Art of Bonsai Project way back in 2005. The pot is by Isabelia.
Scots pine (Pinus sylvestris) is another in our bonsai species series. I used to think they were Scotch pine (some people say Scotch pine is incorrect and others say it's an acceptable variation) and had the notion that you could enjoy a sip of Scotch while working on you Scotch pine (oh well…).
No matter what you call them, Scots pine make excellent bonsai (as you can see from these photos), especially some of the small needled varieties. I won't bore you with too much information (you can visit Wikipedia for that) except to say the Scotland is not the only place where these trees appear. Far from it in fact, they range all the way east way into Siberia (almost to the Pacific), south to near the Mediterranean Sea (in the mountains), and way up north into the Arctic Circle.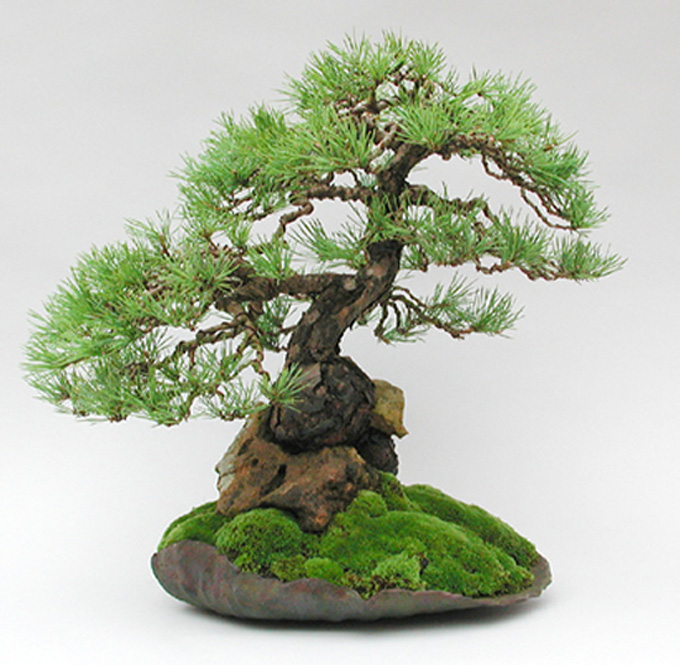 Here's what Dan Barton (well known bonsai potter and bonsai artist) says about this sweet little tree: "Scots pine grown from seed planted through a hole in a stone in 1972. The tree expanded so much that it eventually split the rock. Planted in a Dansai pot and now in the collection of Marco Invernizzi, Italy." I'm going to have to show my ignorance once again; does anyone know what a Dansai pot is? All I could find is a reference to a place named Dan Sai in Thailand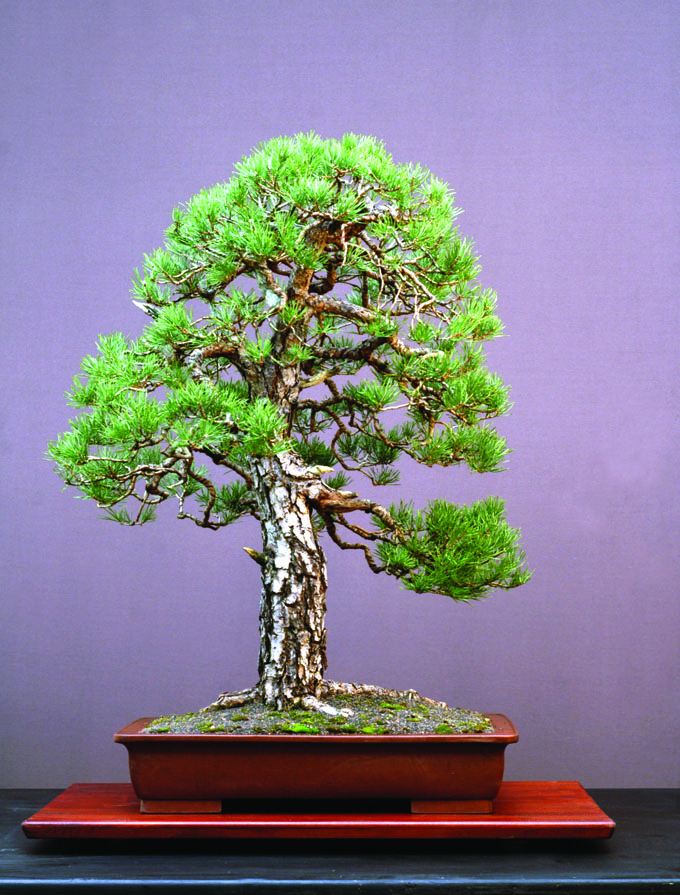 Couldn't do Scots pine without Walter Pall's famous tree. We've featured it in various stages and various times, including on the cover of Bonsai Today issue 104. Here's a post from last year.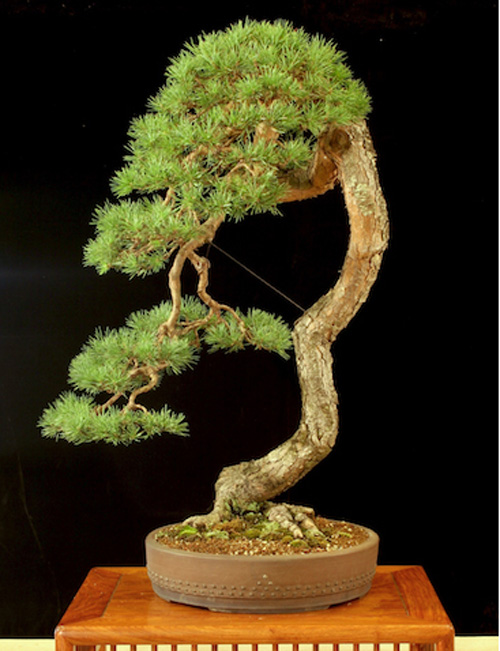 This intriguing tree with its unusual movement (looks like clip-and-grow) was field-grown in Maine by Colin Lewis, a well known bonsai artist and teacher, and a fellow transplanted northern New Englander.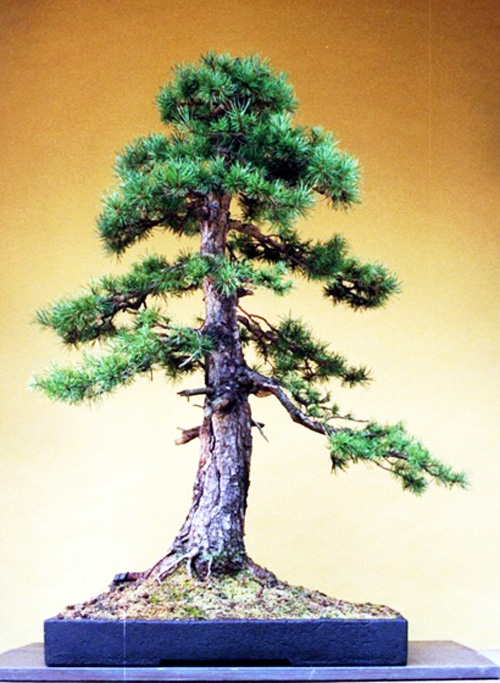 At a glance I thought this Scots pine by Nick Lenz was another of his larches. Most of the good Scots pines you find are in Europe for obvious reasons, but I did manage to find a a few good ones that migrated west (see immediately above and below for the others). This photo is from an Art of Bonsai pine gallery.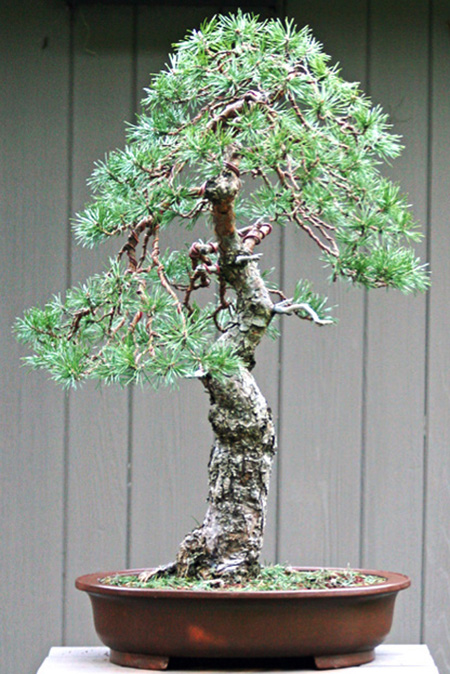 A simple tree with simple lines and good taper. It's at the New York Botanical Gardens.
Have you seen our Masters' Series Japanese Black and White Pine Book? Though it's not specifically about Scots pines, most of the information is useful with most pines.