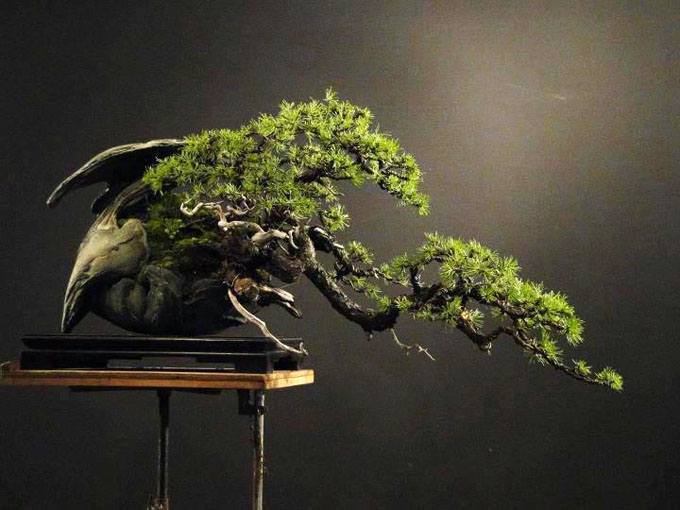 Avant-garde bonsai. This wonderfully fluid tree with its distinctive flying pot is from Bonsai Do. The caption says with Tony Tickle (I visited Tony's blog and couldn't find it, though I'm sure someone with a little more patience can pinpoint it). There's also this quote by Thomas Browne (it's in Spanish on Bonsai Do, but here's the original English): Art is the perfection of nature. Nature hath made one world, and art another.
Uh oh! A moments confusion. Fingers moving too fast, awareness disengaged, and suddenly it's gone. I just deleted our January 29th post! It was titled A Famous Winter Bonsai Show. Our IT maven is on vacation and I'm at a loss. My hope is some savvy soul will know just what to do to get it back.
Meanwhile, here are some photos I captured at Bonsai Do on facebook. The good news is they have put together a impressive selection of photos along with some famous quotes. The bad news is that most of the trees aren't identified by species and many don't list the source. Not to mention (but to mention) the quotes are in Spanish.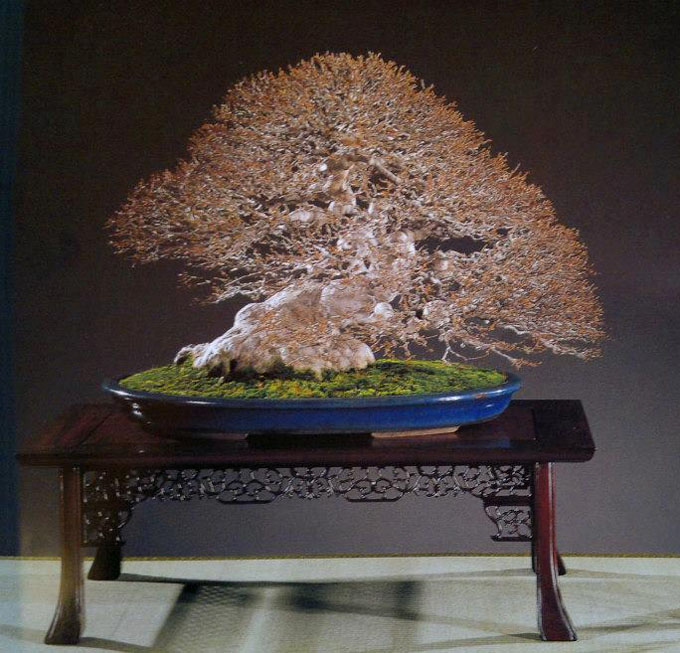 Truly spectacular, if just a little fuzzy. The caption says with El Tim Bonsai, but alas, a quick search resulted in a whiff, so the artist will remain anonymous for the moment. I'm going to guess that it's a Japanese beech and really go out a limb (so to speak) and say that it's one of the most impressive deciduous bonsai you'll ever see. In every regard, including sheer power, movement, ramification and all the rest.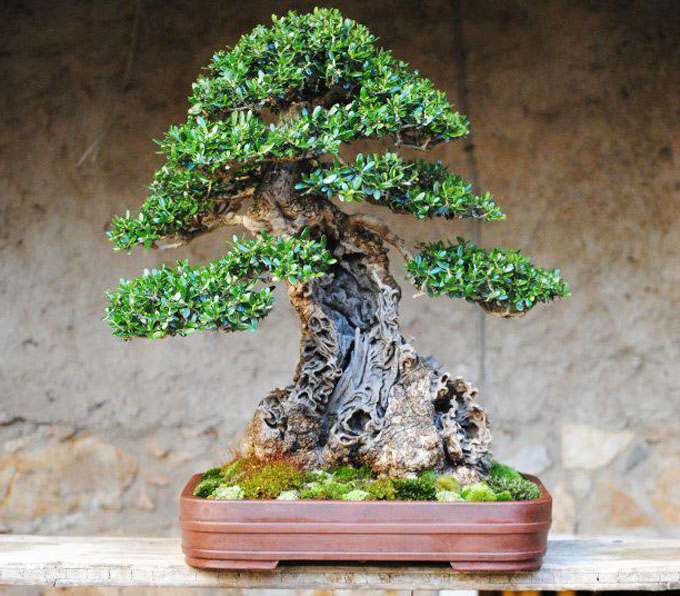 I'm not sure I've ever seen deadwood patterns quite like this. Almost as good as this deadwood and the tree's impressively massive base, is the fact that both the species and artist are identified: it's a European olive and it belongs to Stefano Defraia.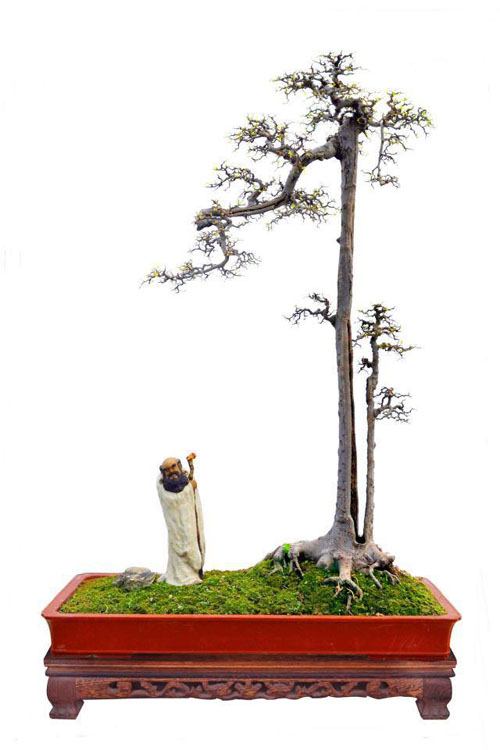 Something a little different. No source listed, but there is this quote by Friedrich Von Schiller (I can't find the English version and my powers of translation leave much to desired, so we'll settle for the Spanish); "Si buscas lo más elevado, lo más grandioso, una planta te lo puede enseñar: lo que ella es sin querer, tú, queriendo, puedes serlo."