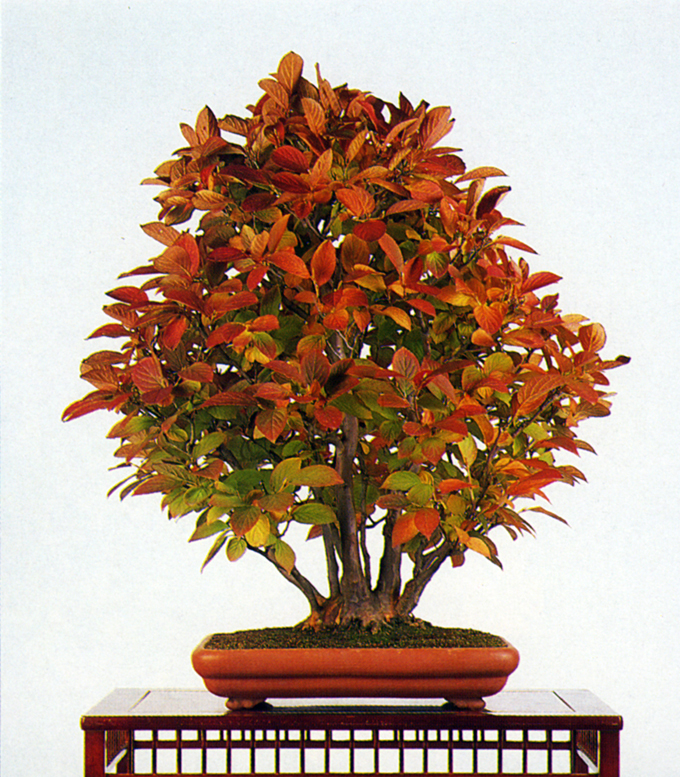 This Japanese Stewartia (S. pseudocamellia) from Bonsai Today issue 68, is a study in color, harmony and balance. Its stands as a reminder of an earlier day in the evolution of bonsai, before chainsaws. Even before wire. Great pot too.
This is another post in our or series of species specific bonsai, or genus specific in this case. The genus is called Stewartia. It consist of a dozen or so flowering small trees and shrubs.
You don't see that many Stewartia bonsai in the West, but if you go through old issues of Bonsai Today, you'll see plenty that reside in Japan. This may be because most Stewartia species are from East Asia, though there are two species from North America but I'm not sure if I've ever seen them as bonsai.
A few features stand out, at least with some Stewartia. One is nebari (the spreading surface roots at the base of a tree's trunk) and in particular, heavy impressively fused nebari (see Speaking of nebari… below) that you sometimes see on deciduous trees, particularly maples and beeches.
There are at least two more outstanding features, that when taken together (and combined with an impressive nebari), can make for a very attractive bonsai (this is particularly true of  S. monadelpha). These features are smooth, variegated (reddish & tan) exfoliating bark and a stately elegance that you just don't see everyday. The trees below express these excellent features with flair, especially the one immediately below.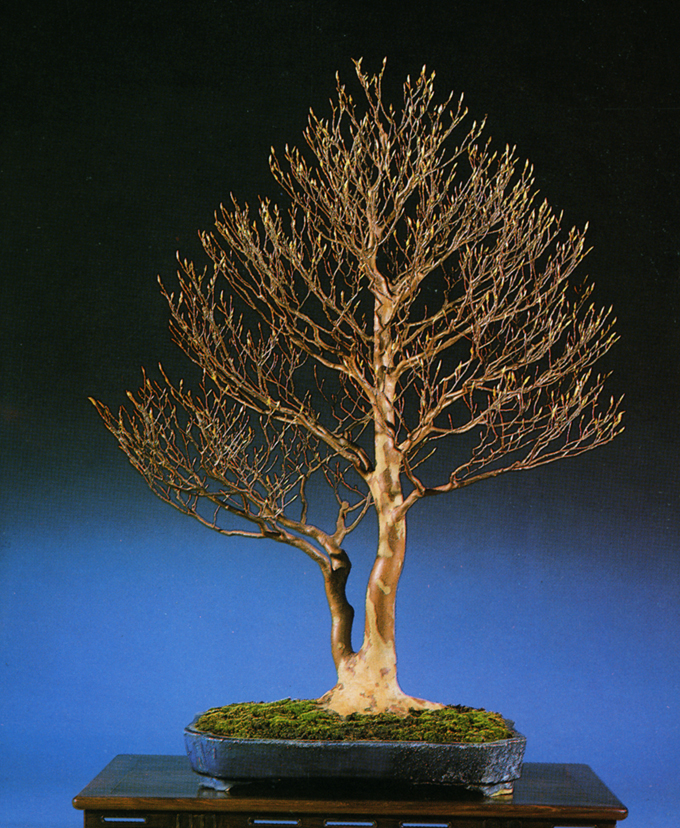 We've shown this lovely Stewartia monadelpha before, but it never hurts to show such an exceptional tree again. It's a Japanese bonsai that was originally featured in Bonsai Today issue number 6 (1990).
Trees that tend to grow strong nebari often make good root-over-rock bonsai. This is another S. monadelph (Tall Stewaria).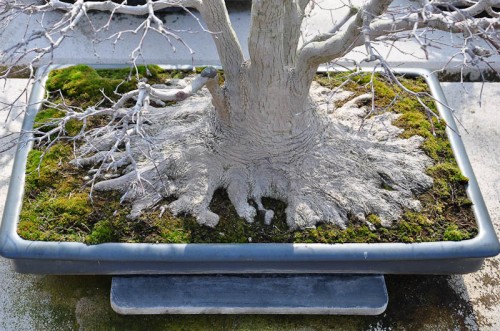 Speaking of nebari. This photo of one very impressive Stewartia nebari (not sure how that got through, I think it's a maple, but still an impressive nebari) was taken by Jonas of Bonsai Tonight. It's titled Tosho. Jonas also has a couple interesting posts on leaf-pruning Stewartia.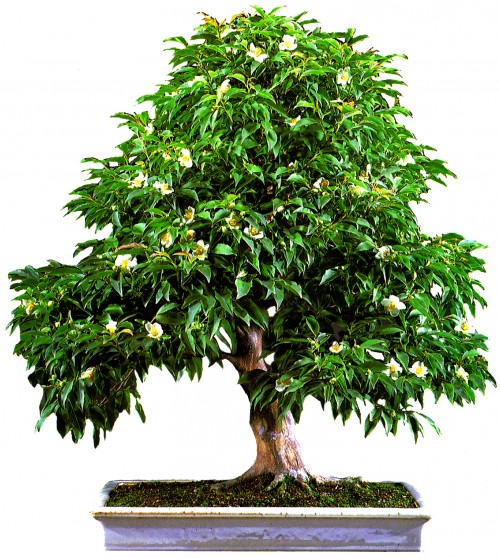 Here's a S. monadelpha in flower. It's from the cover of Bonsai Today issue 13.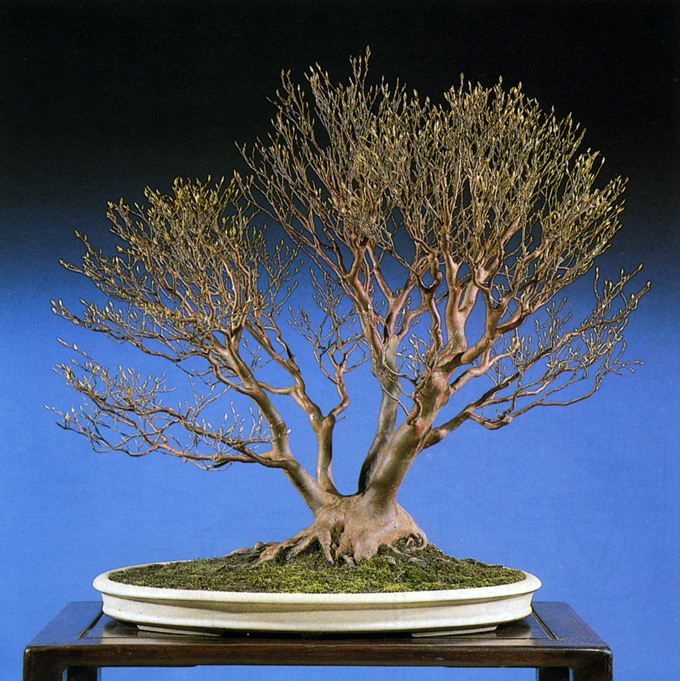 This mulitple-trunks-fused-into-one-solid-nebari look, is not all that uncommon with Stewartias. The photo is from Bonsai Today issue 14.