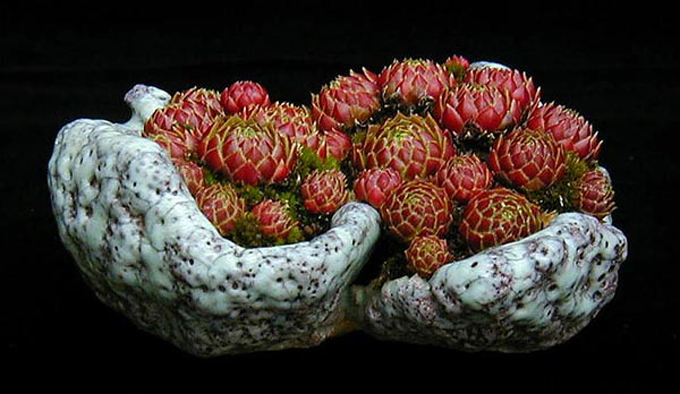 Sumptuous succulents, perfect pot. Planting by Wolfgang Putz. Pot by Dan Barton. From Wolfgang's website.
Good companions. We've featured Wolfgang Putz several times (mostly his bonsai) and ditto with Dan Barton (mostly his pots). Now we've got them in one place; Wolfgang's website; specifically the section on Companion plantings. Looks like an altogether auspicious collaboration.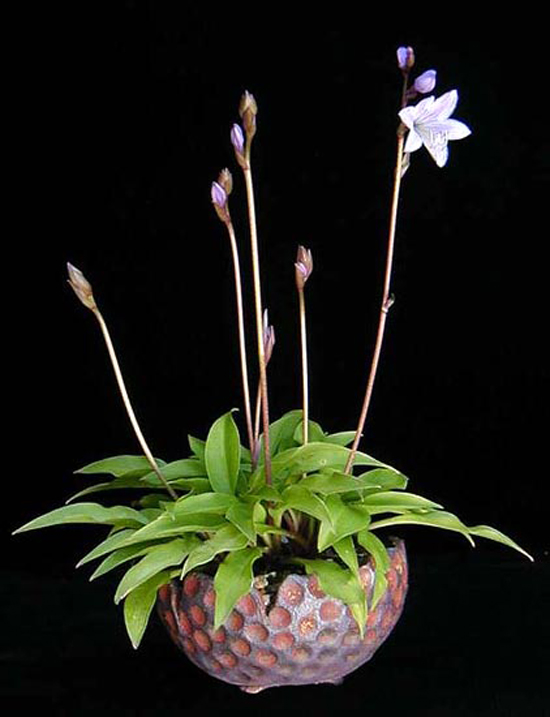 Hosta "Golden Tiara" – FUNKIE by Wolfgang Putz. Slightly split pot by Dan Barton. All the companions in this post are by Wolfgang and all the pots are by Dan.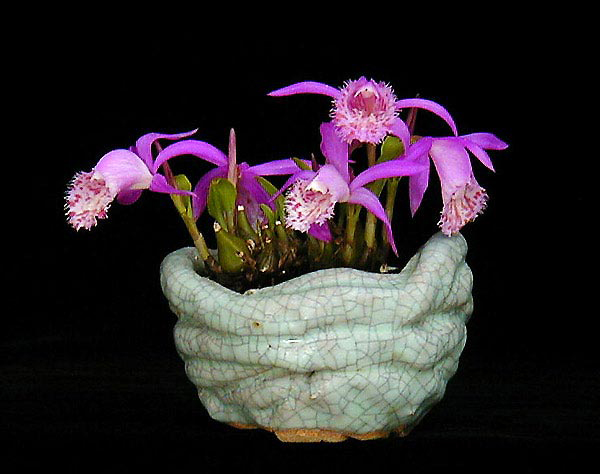 Pleione limprichtii – TIBETORCHIDEE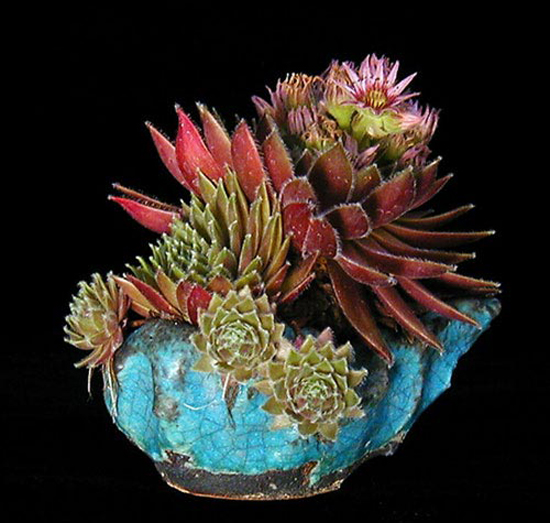 Sempervivum spec. – HAUSWURZ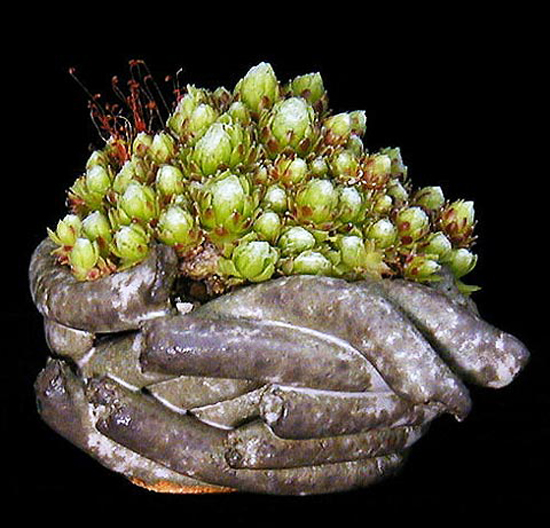 Sempervivum arachnoideum – HAUSWURZ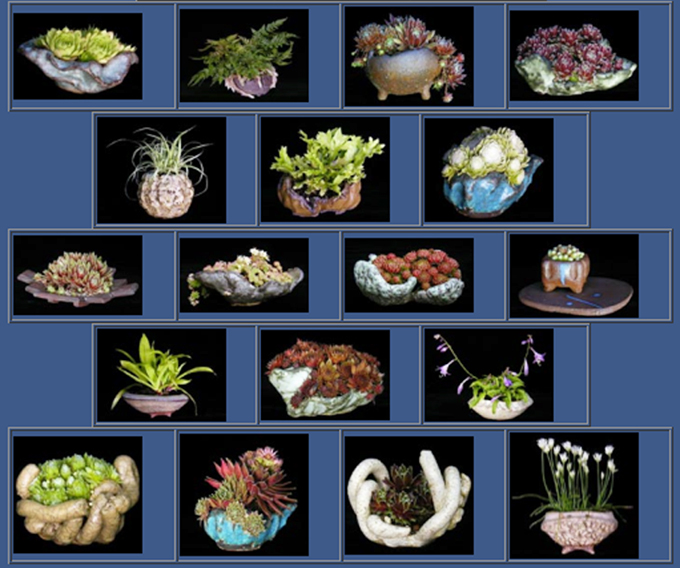 A collection of some of Wolfgang's companion plantings, but by no means all of them. Many of the pots in this group are by Dan, but not all of them.