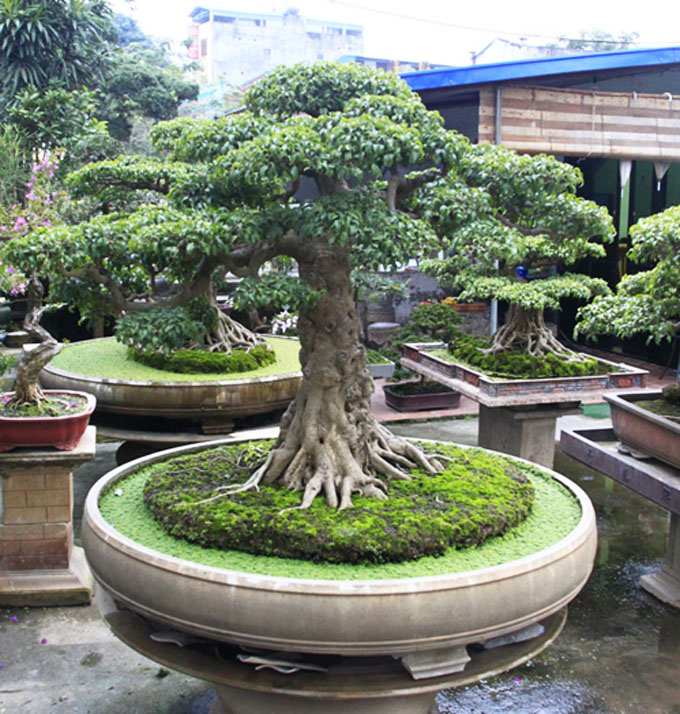 We know this tree is very large, but exactly how large is difficult to tell (the uncropped photo immediately below might help a bit). In addition to its great size, it shows an excellent base and nebari, as well as some gnarly bumps that look a bit like melting wax. I think I can say with confidence that it's Ficus. All the photos in this post were taken by Robert Steven on a recent trip to Vietnam.
Robert Steven seems to teach and travel almost incessantly, and yet he still finds time to write about bonsai, run Bonsai Aesthetics (his bonsai business) and of course, to work on his own trees. He also is one of the most responsive email communicators I've ever known and seems to have a nearly infinite number of students and friends that I imagine he also communicates with… which begs the question; when does he sleep?
Anyway, based on something Robert wrote in the comments of a previous post (in response to another comment), I decided to do a post on bonsai Vietnam. As I was just starting to search for photos, I received an email from Robert about an unrelated piece of business. When I responded, I asked him if he had any photos of Vietnamese bonsai, and presto, here they are.
So, sticking with the Vietnam via Robert theme, here is what he has to say about bonsai in Vietnam (from the aforementioned comments on a previous post): "I have been traveling frequently to Vietnam recently for lectures and demo. Vietnamese bonsai is progressing extremely fast during the last few years in parallel with the growth of economic and living standard.
The interest in bonsai in Vietnam is amazing and unbelievable. I travel from the south of Ho Chi Min City to the north of Hanoi, from the remote villages to the cities, every house with terrace (when I say every house, I mean ALMOST every house) always has bonsai.
The styles in the south and the north are totally different. The south (around HCM city) likes the landscape..specifically the water and land penjing and other deciduous species e.g. Wrightia and they don't like ficus. In the contrary, in the north, they like BIG bonsai, specifically ficus.

They have their own style of ficus with wild aerial roots with unique pots. In few years, Vietnam will certainly be on the world bonsai map with the ficus as their icon..they still need some times to improve their technique in forming ideal ramification.
Another amazing thing is their involvement in the internet because they are mostly young people. They have an internet forum similar to IBC..and you won't believe that there are always few thousands members online each day. If they didn't have the language barrier, I believe IBC forum will be dominated by Vietnamese members.
I receive dozens of friend requests from Vietnam each day although they don't speak English, otherwise…"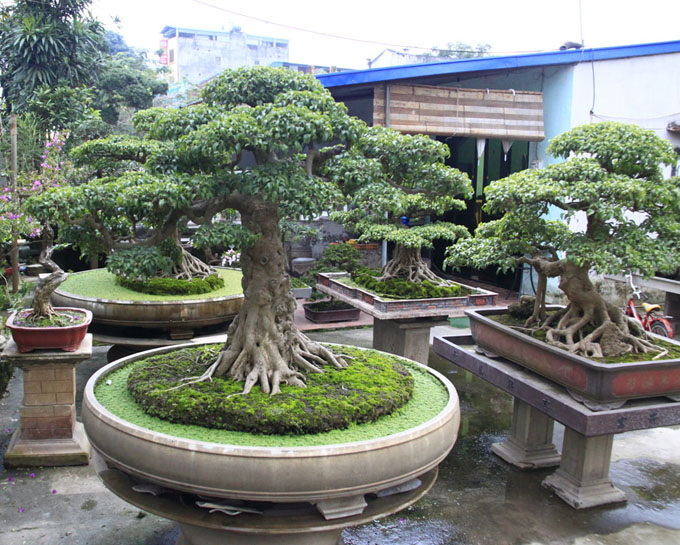 The king and his court (the queen and her court?). This uncropped version of the photo above offers a little more perspective.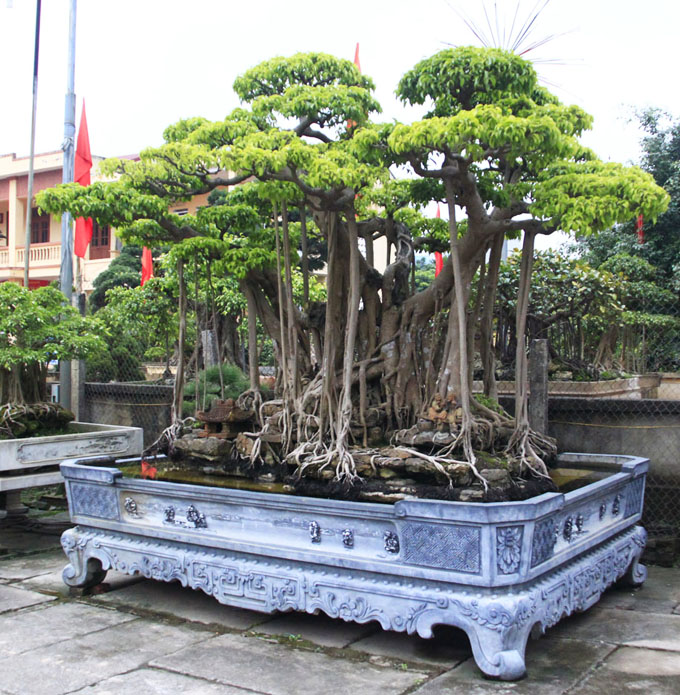 Can you imagine owning a tree like this (or even pot like this for that matter)? If you could get your hands on something like this, you'd have to have a greenhouse or a large sun room (unless you live in the tropics). BTW, you might notice that the tree appears to be surrounded by a moat of water, which means it's growing in almost no soil. You might also notice that it has a couple little people perched on a stone (there's a building on the other side too). And then you might take a step back and notice just how spectacular and just how huge this remarkable planting is.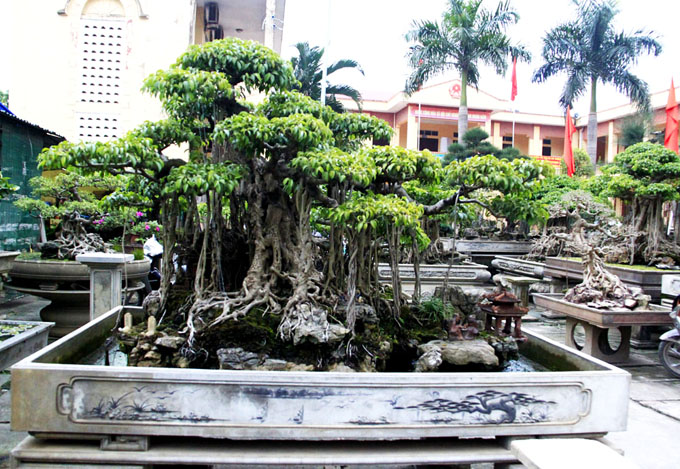 Here's another one with a moat. The moat's little empty now, but never mind, both the tree and pot are still spectacular.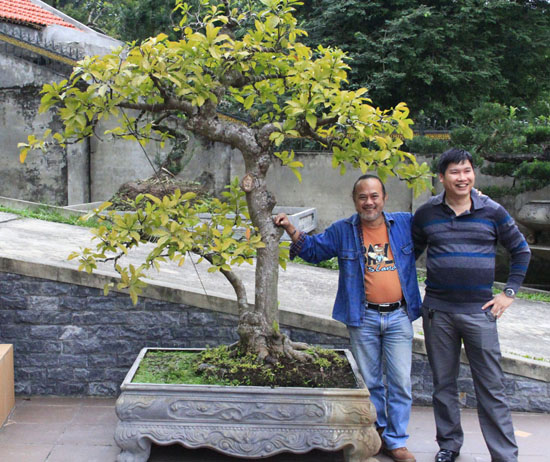 A little perspective doesn't hurt. That's Robert wedged between a very large bonsai and a Vietnamese friend.