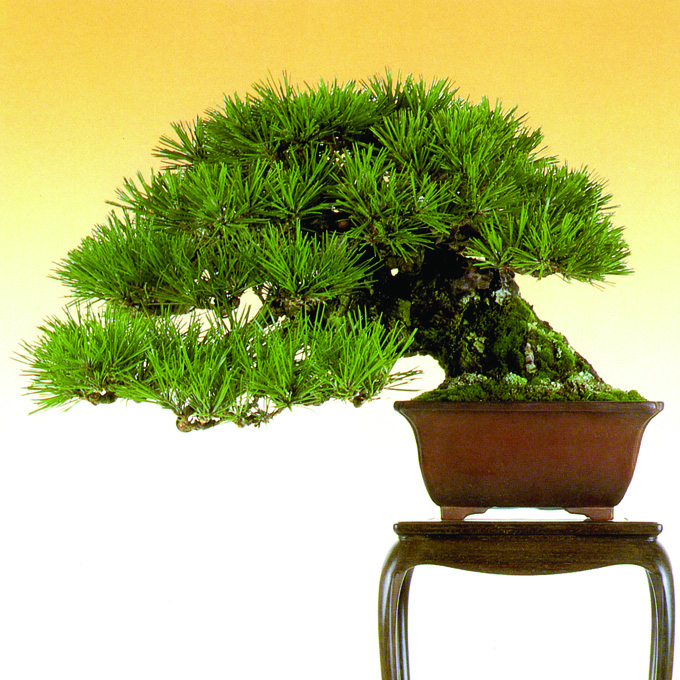 You can bet that this Japanese black pine  (Pinus thunbergii) was fertilized with a master's touch. Speaking of masters, this photo is from our Masters' Series Pine Book.
An American bonsai pro on fertilizing. Whenever Michael Hagedorn writes, I read, and though I am a little reluctant to tell others what to do, you might want to consider it too.
Here's a part of Michael's latest post on his famous Crataegus Bonsai blog: "For fertilizing bonsai, we can make this one basic distinction: Begin fertilizing a young, unrefined tree when it begins growing early in the spring
Wait a bit with an older, refined tree—usually begin fertilizing when it's just hardening off it's spring growth…
Quiz: If we were to fertilize everything the same, strongly, starting early in the year, what would happen?
The young trees would stay forever young
The old, developed trees would become young again." Here's the rest of Michael's post.

Black pines? This post has expanded beyond just fertilizing to include needle reduction on Japanese black pines. It's just a fortuitous accident; Michael references cutting candles (needle reduction) on Black pines in his post and we needed images for this post, so why not?
My two cents. Michael doesn't talk about which fertilizers he uses, so… in my experience, fertilizers that promote soil health are the best. This means somewhat mild organic fertilizers are usually preferable. Slow release is good too. Also, I think mixing (or alternating) two or three types of fertilizers works best. While we're at it, I suppose I should fess up with a disclaimer (we sell fertilizers), otherwise my oft-tested credibility may go south.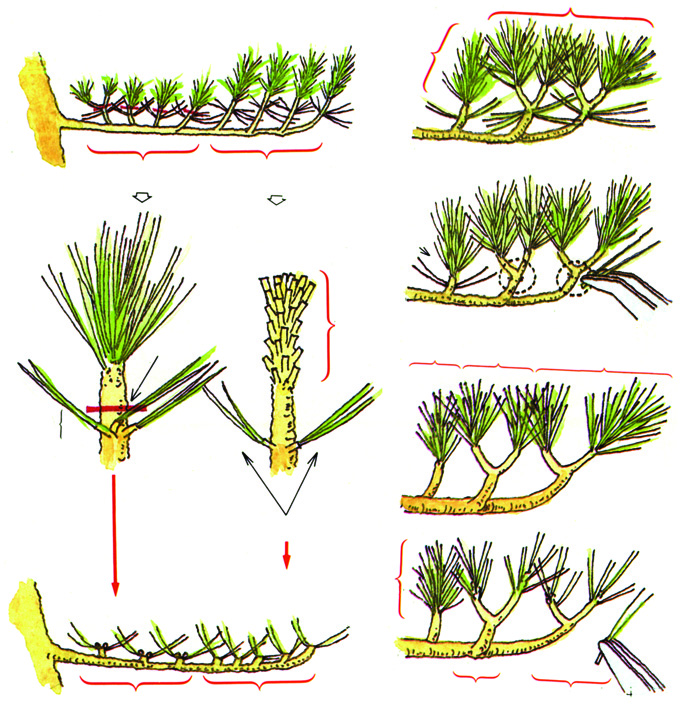 There's plenty to say and show about needle reduction on Japanese black pines and these illustrations provide only part of the picture. For the whole picture, check out our Masters Series Pine book (all the images in this post, including this one, are from this book).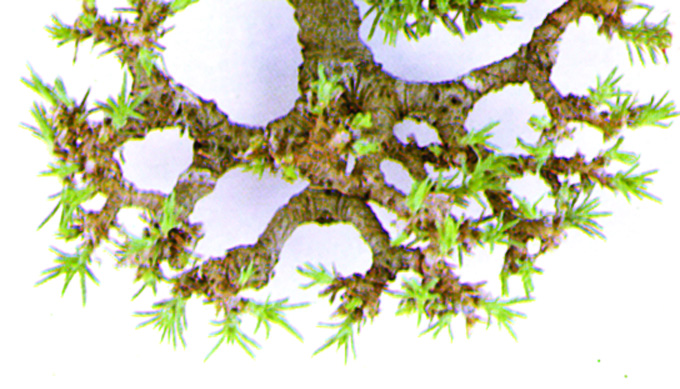 A part of a Black pine right after completing needle reduction.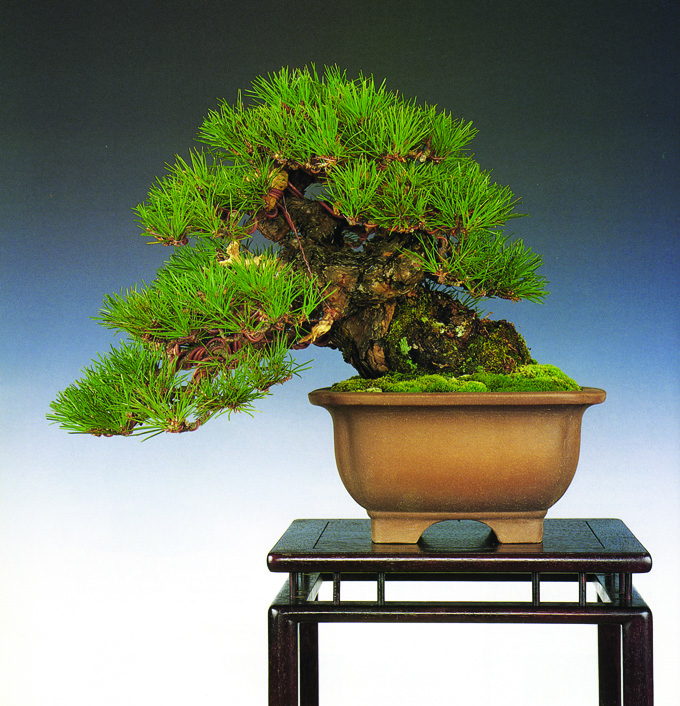 Usually, when we think of Japanese black pines, we think of larger bonsai. However, with good needle reduction, smaller Black pines can work too, as attested to by this photo and the one at the top of the post. Both are from our Masters' Series Pine book.