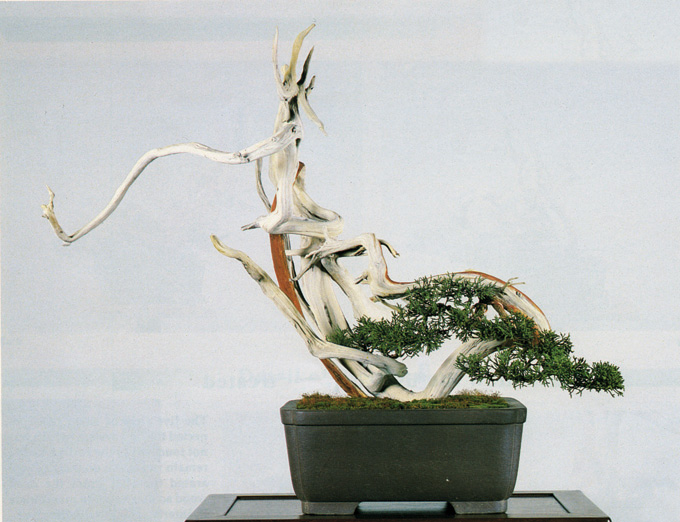 You'll never guess what happened to this tree (unless you've seen our Masters' Series Juniper book or Bonsai Today issue 21). Here's a hint: it was flipped upside down somewhere along the way from where it started (below) to where it ended (above). The artist is Masahiko Kimura, aka The Magician.

Bonsai Today back issues and our Masters' Series books present literally hundreds of bonsai techniques. Some are quite simple and suitable for any beginner. Many others are fairly advanced, though doable if you pay close attention and take your time. And then there are the few techniques that no one should try without parental supervision.
This particular Shimpaku lives in that rarefied realm of mind bending (and trunk bending) bonsai transformations. If I had to take a wild guess, I'd say some of you will like this transformation, some of you won't be quite so sure, and some of you will take issue with the radical, technique driven, sculptural type bonsai that this represents.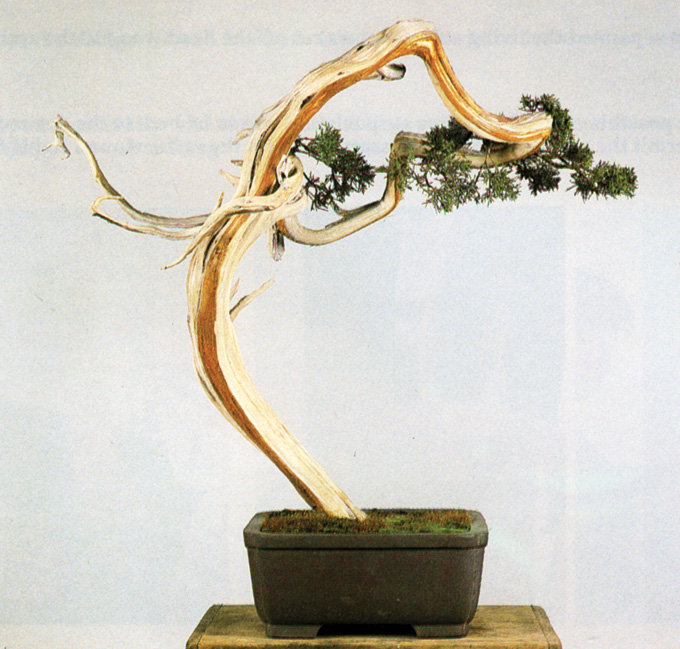 Here's the old front before it was flipped. Clearly Mr Kimura doesn't always see what what most of us see when he looks at a tree.
How Kimura got from the photo at the top to the photo immediately above, might remain a bit of mystery, unless you have our Juniper book or Bonsai Today issue 21. We 'll show you a handful of photos here just to whet your appetite (the original article has 52 photos).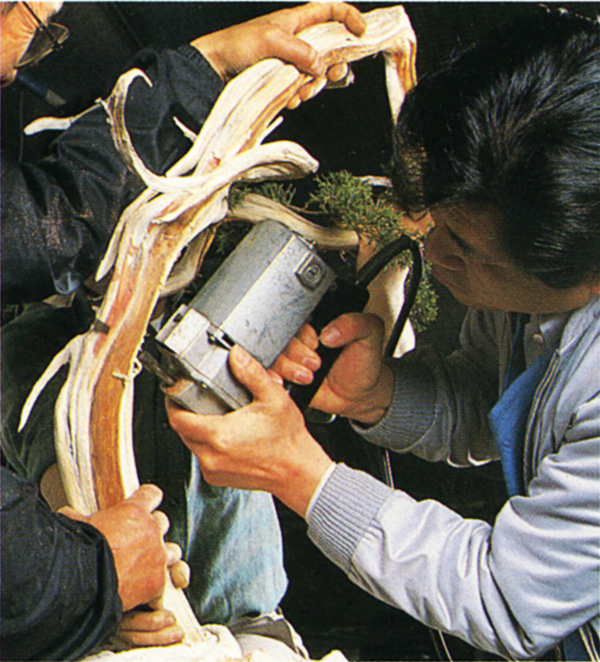 Separating the living vein from the rest of the trunk.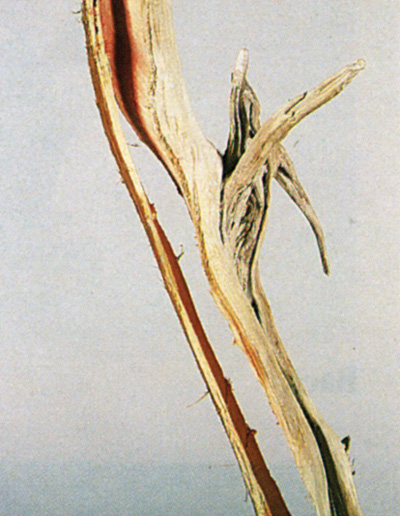 The separated strip of live wood has been cleaned up with a tiny power grinder.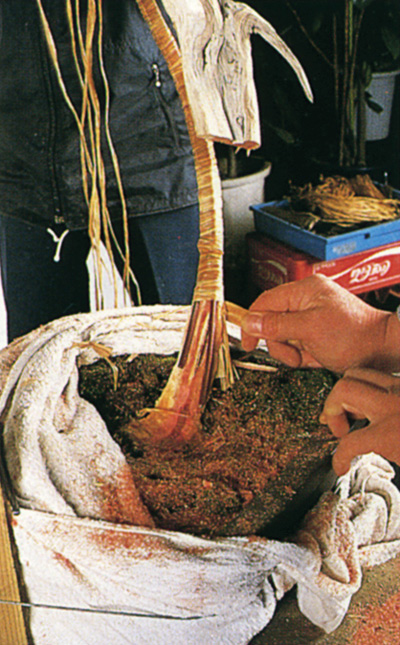 The separated living vein is supported by long strips of wire and then wrapped with rafia.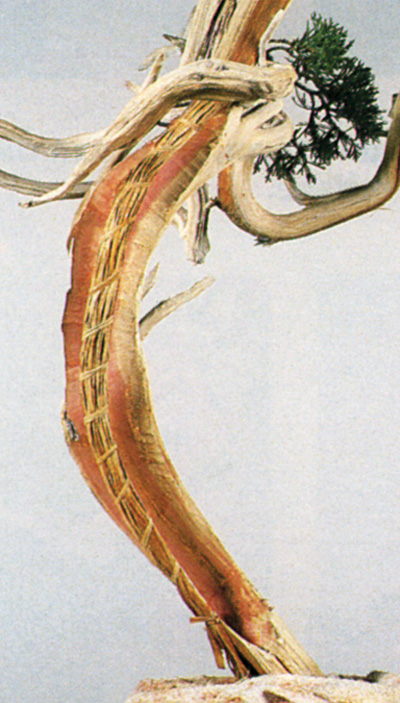 Ready to bend.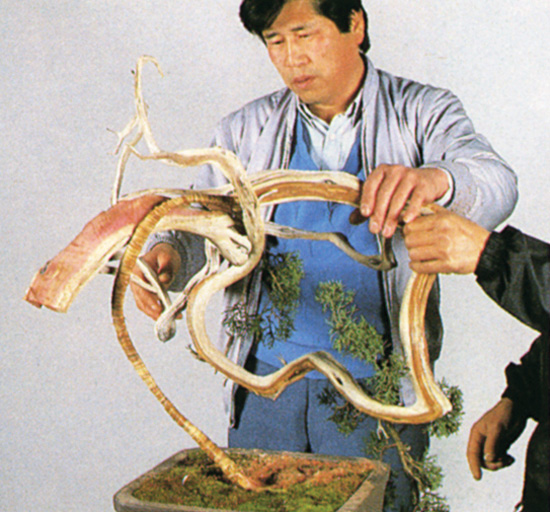 Bending. It has to come all the way down.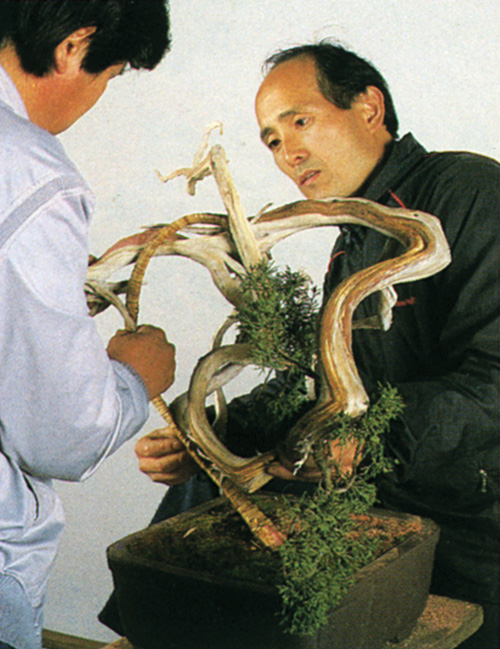 Getting close.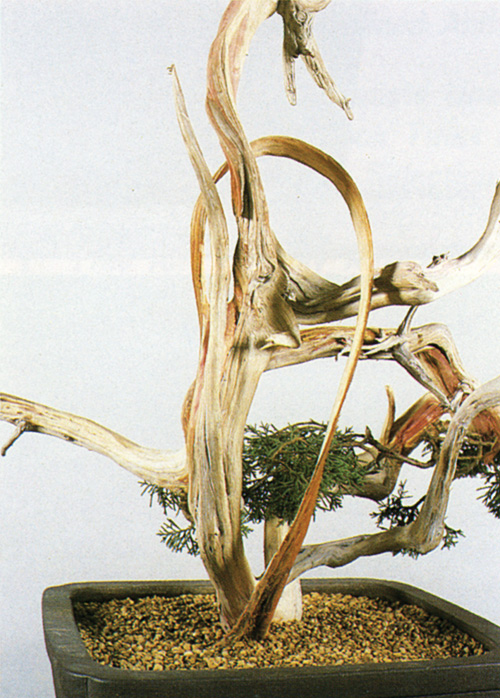 A side view after the bending is complete and the raffia has been removed.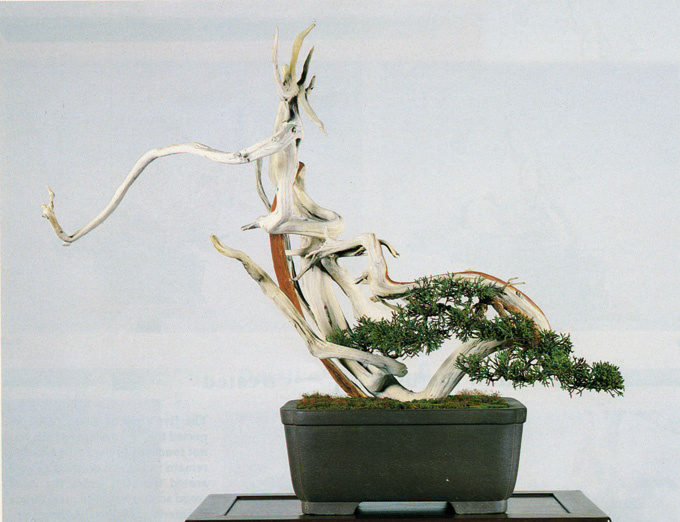 Done (for now at least).