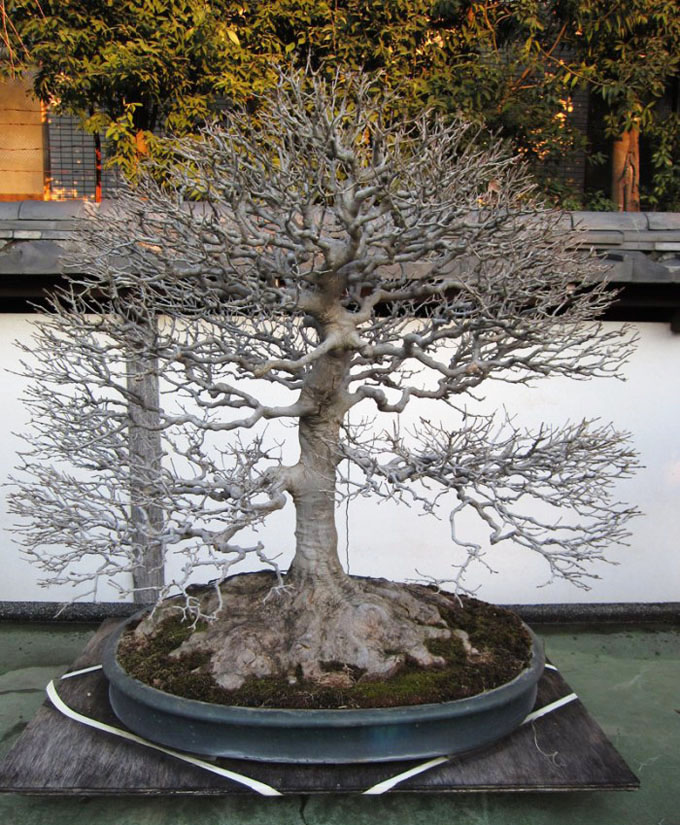 Grotesque is in the eye of the beholder. Every now and then, and only in Japan, you see a nebari like this (pancake nebari is an apt name). Aside from its somewhat strange quality, a couple things jump out about this one. First it's is a clear example of a fused nebari (except for around the edges, all the exposed roots have fused together), and second is how thin the trunk is in relation to the size of the nebari. This photo and the others in this post were all taken at Fuyo-en by Bonsai in Japan.
Back in the glory days of Bonsai Bark (2009-2010) we ran an 8 part series called In Search of the Perfect Nebari (here's the eighth). If you're new to bonsai, or just haven't been paying much attention, nebari is the Japanese word for the very base of the trunk (basal flare) and especially the exposed roots that radiate out from that base (some definition don't include the base of trunk, but to my eye it's often hard to distinguish where the base ends and exposed roots begin).
I think that most bonsai people would agree that the primary functions of nebari are to lend a sense of age and of stability to a bonsai. However, as you can see from the photo above, it's possible to have a nebari simply for its own sake.
All the photos in this post are from Bonsai in Japan's visit to Fuyo-en in Omiya. Unfortunately, there are no species identifications or other remarks with the photos, and we'll spare you any guesses on my part (though many, if not most, great nebari are found on Trident maples).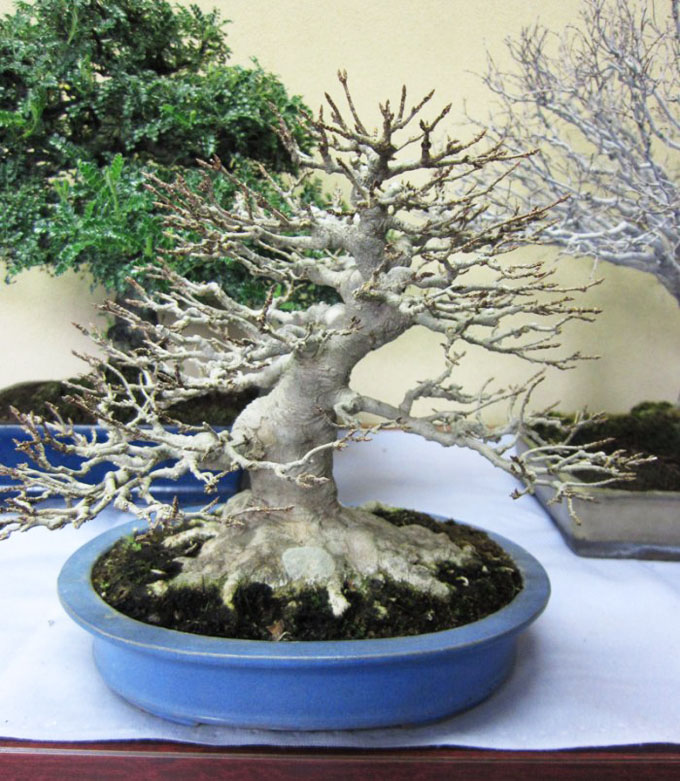 Here's another example of a fused nebari with a moderate pancake effect, that seems a little more in balance with overall size of the trunk and the rest of the tree.
More flare, less spread.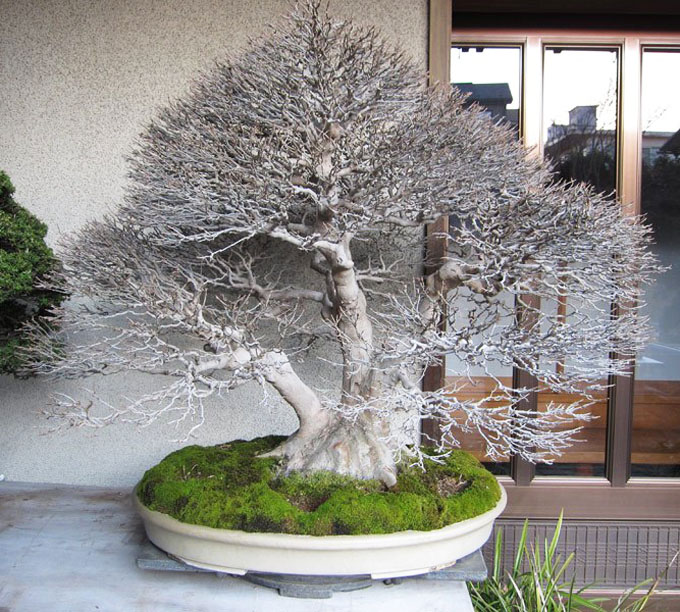 This cone shaped nebari is mostly just flare with no pancake-like spread.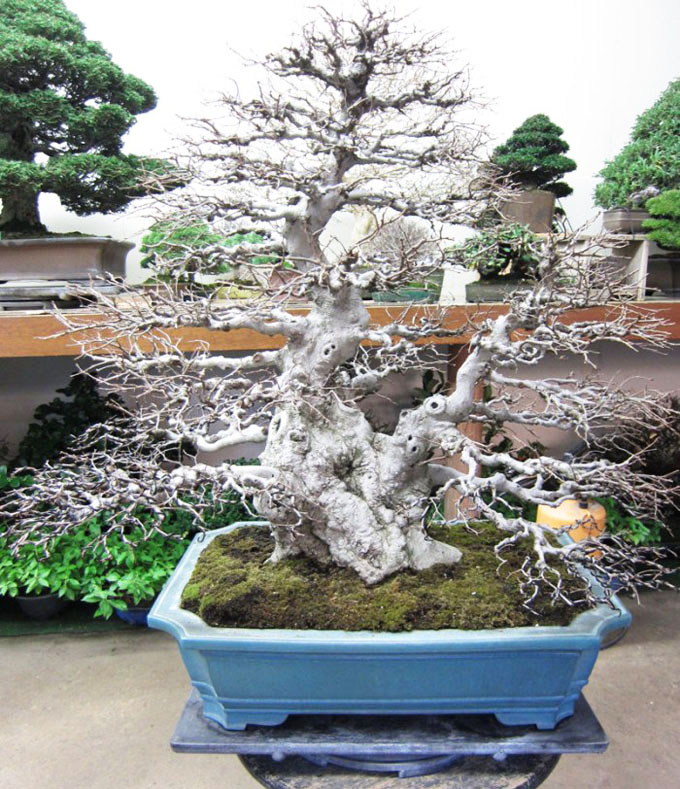 Here's a wonderful craggy old tree with just a enough nebari to lend a feeling of stability.