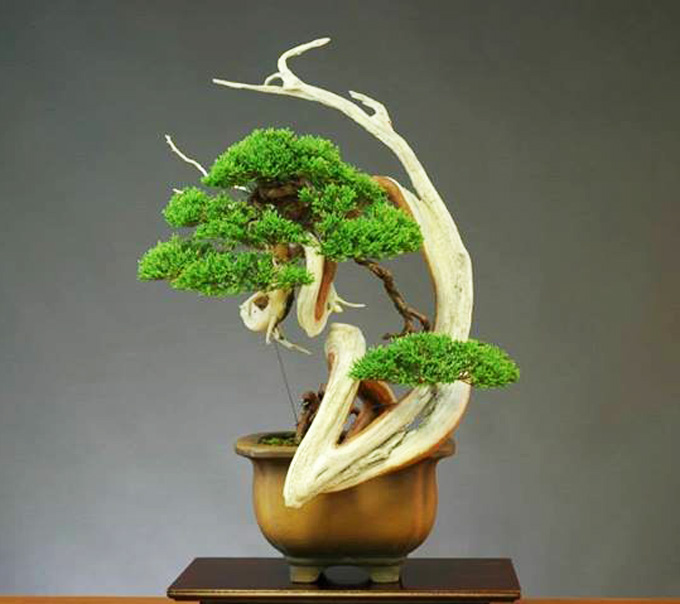 Calligraphy anyone? I don't know if calligraphy was on Mario Komsta's mind when he styled this remarkable tree. I do know that there was a time when bonsai that looked like calligraphy was popular and that many scholars agree that bonsai was, in part at least, inspired by the calligraphy of the old Chinese masters (this is especially true of bunjin style bonsai). Of course you could say that nature created the long calligraphic stroke that helps make this tree so unique, but we don't know what Mario removed or otherwise changed to enhance the effect.
We've been featuring the bonsai of Mario Komsta for several years now (the first time was way back in March 2009). There are a couple good reasons for this: first, Mario's bonsai are exceptional, and second he regularly puts up quality photos of his trees on facebook (all of the photos in this post are from Mario's facebook photos).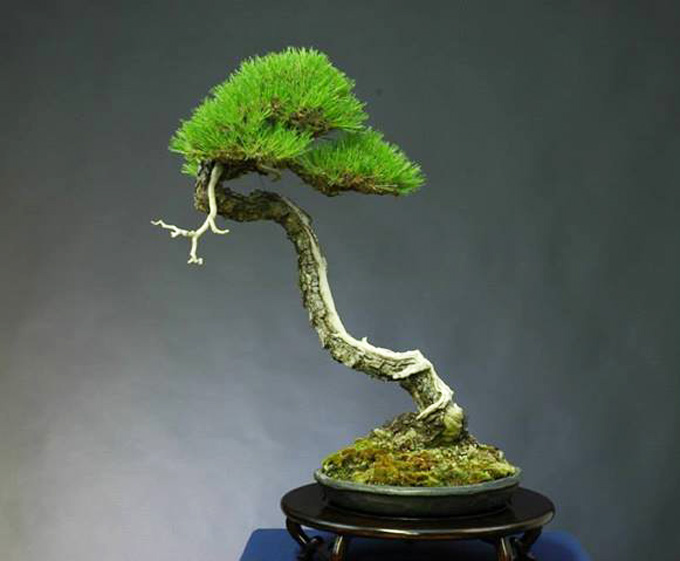 A break with convention? You don't see that many bunjin with such dense foliage.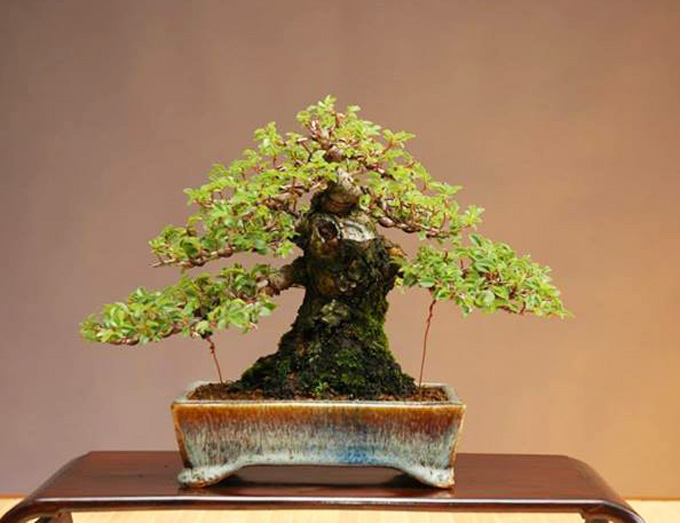 Though no size is given, judging by the leaves, I'd say this little elm qualifies as a shohin.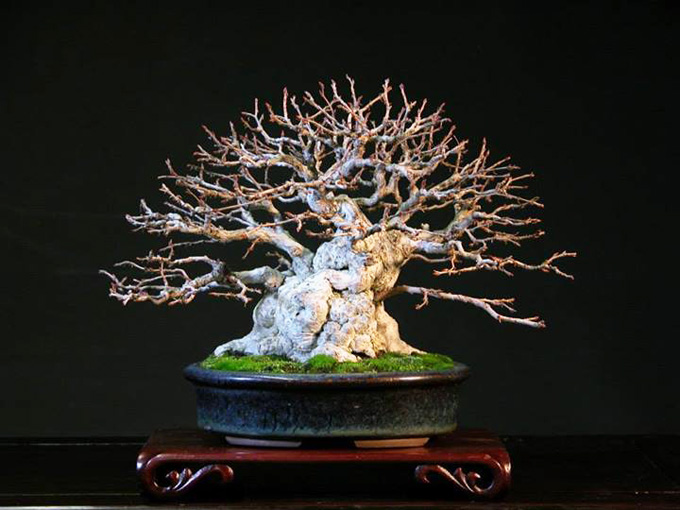 We've shown this muscular little hornbeam more than once before, but it's worth another look.