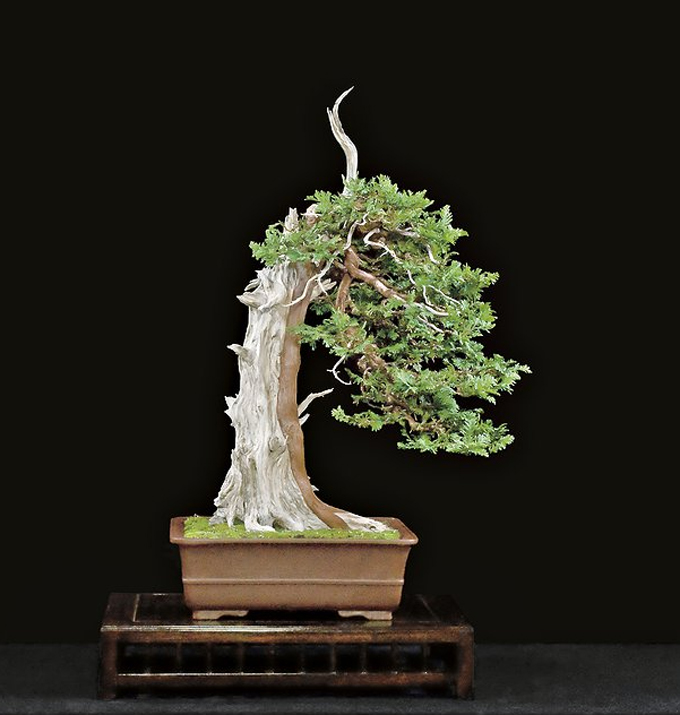 Suthin's site calls this an Eastern white cedar which happens to be one of several common names for Thuja occidentalis (Northern white cedar is another, though around here we just call them cedars). To further complicate the issue, it's not a true cedar, but rather an arborvitae. No matter, it's a great tree. I particularly like the way Suthin hasn't tried to manicure the natural looking cedar foliage. Makes for a raw and rugged look that's in keeping with the rest of the tree.
Everybody loves Suthin. When I was peddling our books and tools and other wares at the 3rd U.S. National Bonsai Exhibition last year, I was almost directly across from Suthin's display, so I got a good taste of just how magnetic he is, with his winning smile and gentle nature, and how much buzz his bonsai create (they don't smile but they really look good). It was like bees to honey.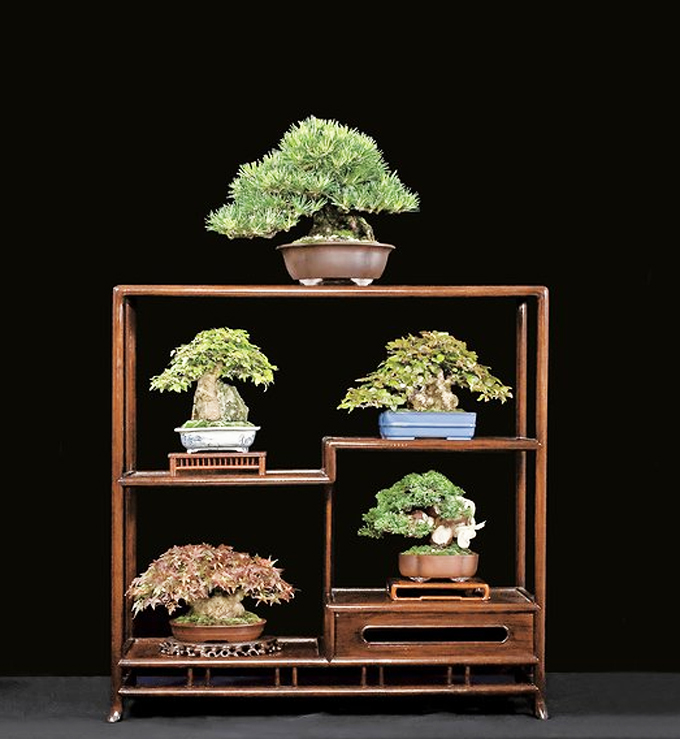 Suthin is best known for his shohin bonsai. So much so in fact, that I knew him for several years before I became aware of just how accomplished he is with large bonsai.
Another Eastern (Northern) white cedar (Thuja occidentalis). Like the one at the top, I like the rugged, not-too-finished look, but I'm not so sure about the ring of light effect.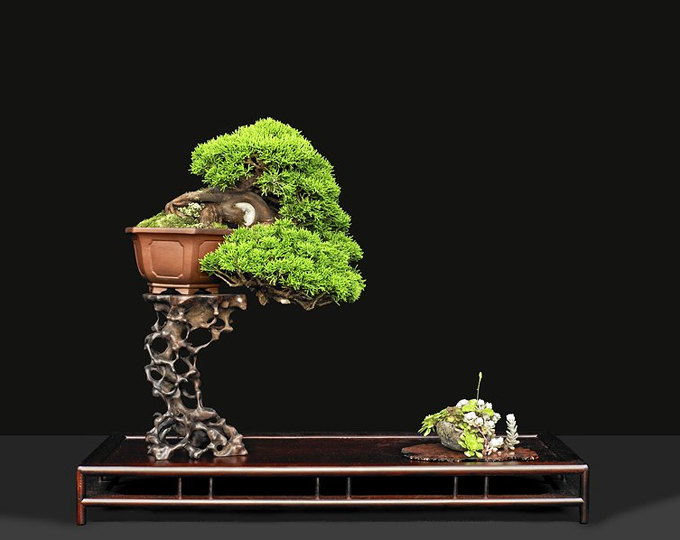 Nice stand. Nice tree and companion too.