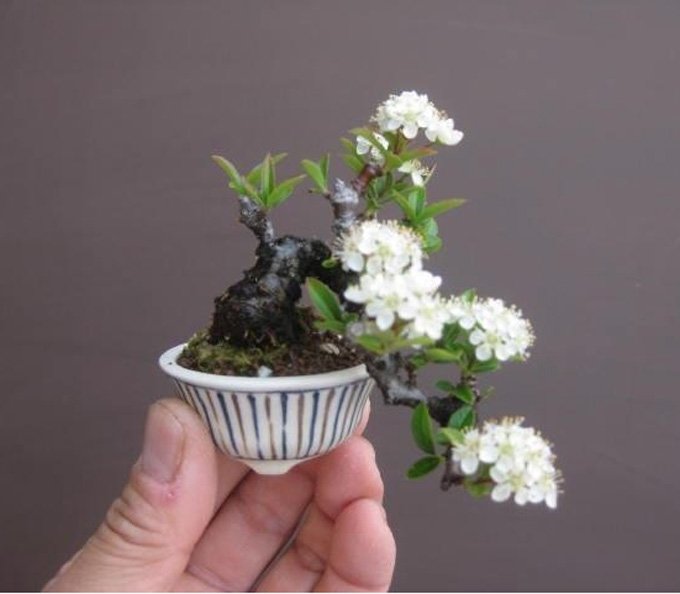 I think this one qualifies as Mame ('bean' in Japanese). Bonsai-wise, mame is a common word for the very smallest bonsai. I found it on Pinterest. It says Repinned via Luciano Guimarães. I'm not sure exactly what that means but my best guess is that this tree does not belong to Luciano. The photo had the Bonsai Empire logo in the corner (now cropped out to magnify the tree), but I couldn't find it on their site. In any case it's a sweet little gem and so's the pot.
"Shohin are small bonsai. When compared to large bonsai, shohin cost less, take less time to develop, take less space, are easier to move, and are less apt to be overwatered. Perhaps best of all, shohin-bonsai are a delight to behold." From the back cover of Morten Albek's Shohin Bonsai, Majesty in Miniature (copy written by yours truly back in the days when we used to publish books).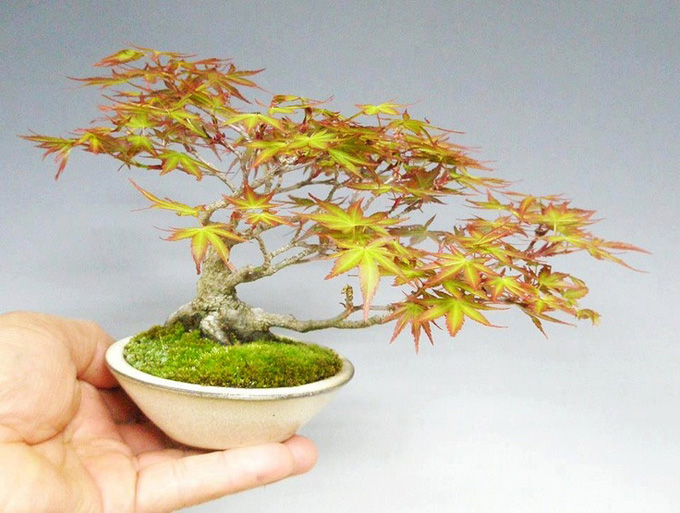 I love the uncontrived free flowing feel of this little Japanse maple. Like the photo above this one is repinned via Luciano Guimarães on Pinterest. If you know anything more about this tree or the one above, please let me know.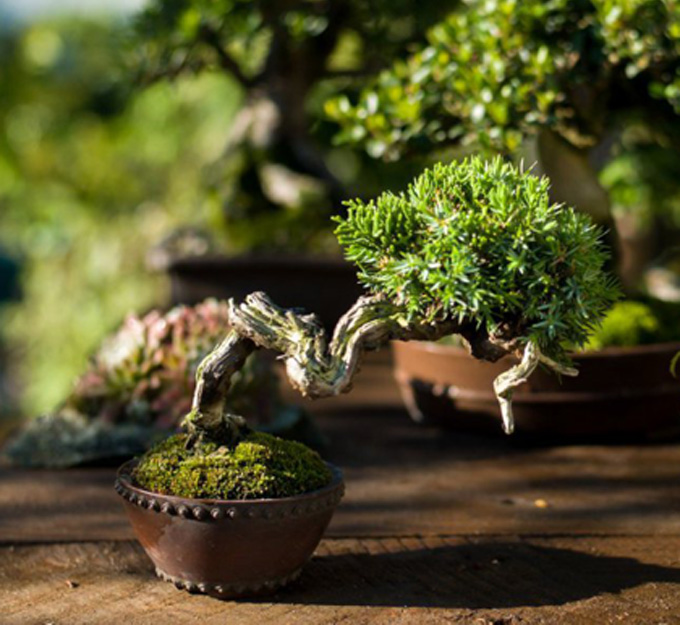 One of Morten Albek's wee wonders. Of all of Morten's trees that I've seen, this has to be one of the very best. Perhaps Morten has a shot somewhere without any background noise (not to argue with Morten's photography, which happens to be great… just that it would be nice to see in a formal shot as well as in this more artistic type shot).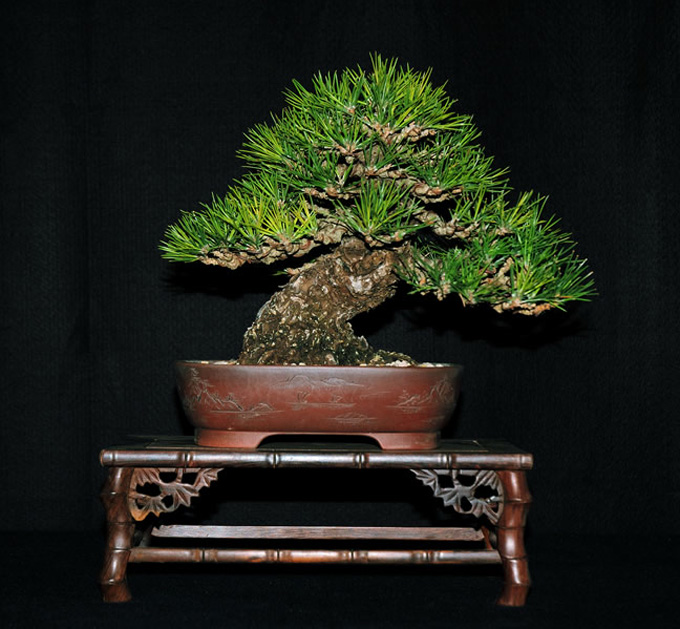 I found this fat-trunked little Japanese black pine, with it's excellent burnished Tokoname pot, in Bonsai Smiths gallery. Turns out we featured them a couple months in a post about Redwoods (and, the more I look at this tree, the more familiar it looks and the more I think we may have featured it in one of our approximately 700 posts to date).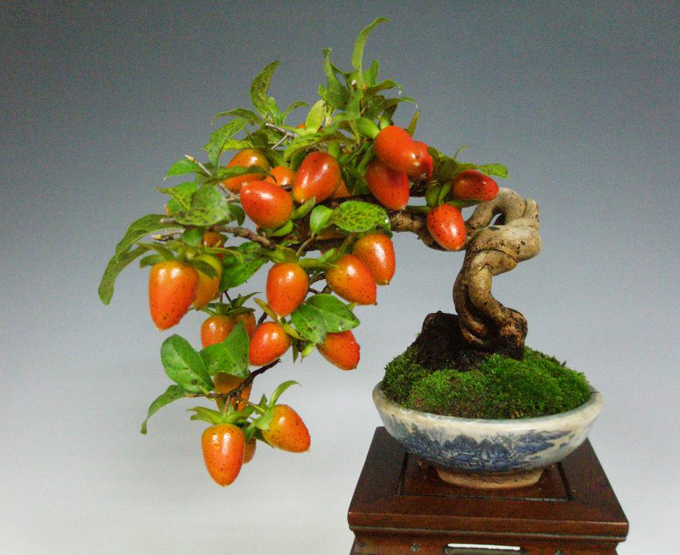 This brilliant little Persimmon (Daisuke variety, identified by Ryan Bell, Japanese Bonsai Pots Blog) is from a Bark post (Luminous Fruit) from one year ago. Not everything we show on Bark deserves an encore, but this one is hard to argue with (even with its spotted leaves).