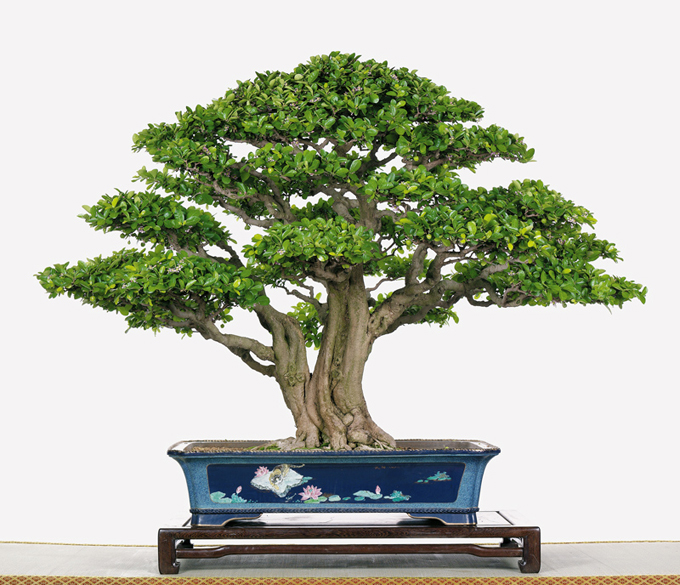 Malpigia glabra (Barbados cherry) by Hsieh, Cheng-Hua.
Still traveling so we'll borrow one more from our archives (April 2011). In keeping with the last post, we'll stick with Taiwanese bonsai.
More Taiwanese Bonsai
Here are three more bonsai from the 2008 Taiwan Bonsai Creators Exhibition booklet which appears on Bonsai Shari Si-Diao, Cheng, Cheng-Kung's website. It's the pots, as well the trees, that really grabbed me.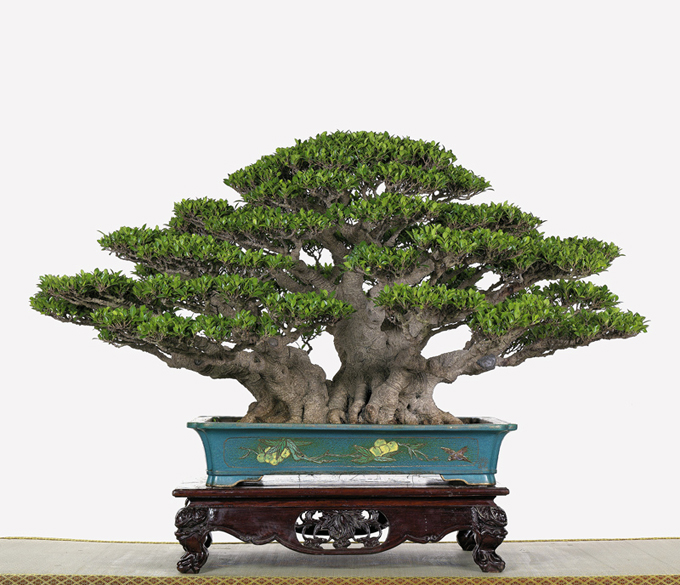 Ficus microcarpa by Huang,Ching-Chi.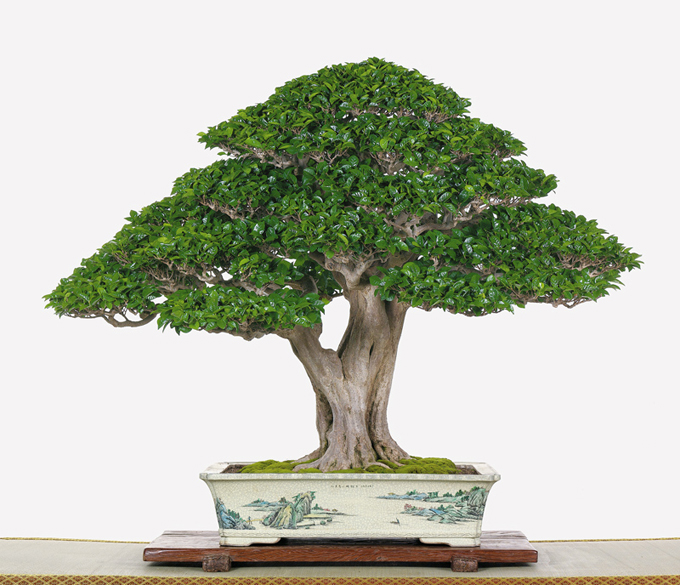 Variety unlisted. By Tung, Wen Chi.

Yixing Bonsai pots are available at Stone Lantern