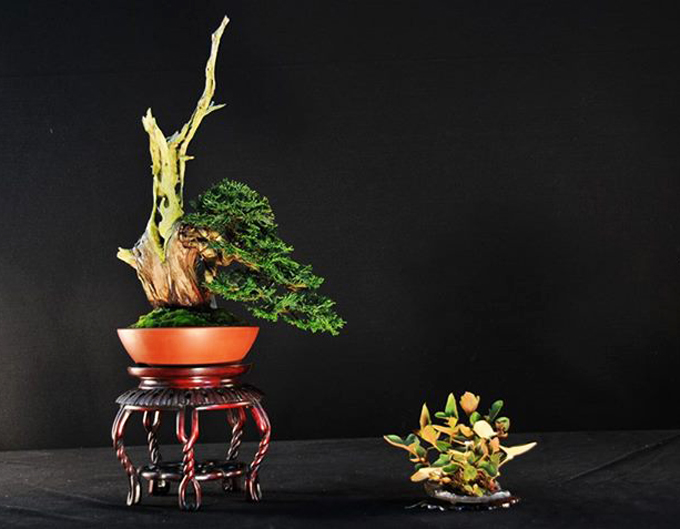 After. By Suthin Sukosolvisit.
Flying high. This one's a first; a post from 35,000 feet. Ahh, the miracles… (which brings to mind a story by Louie C.K., but we'll save that for another time).
Revisiting an old friend, if just for a few moments. Just found these Suthin before and after photos on facebook (the during and close-up photos are from his website). It's not the first time we've featured Suthin on Bark and it won't be the last. It's a simple before and after (over a one year time span) of a Hinoki cypress (Chamaecyparis obtusa).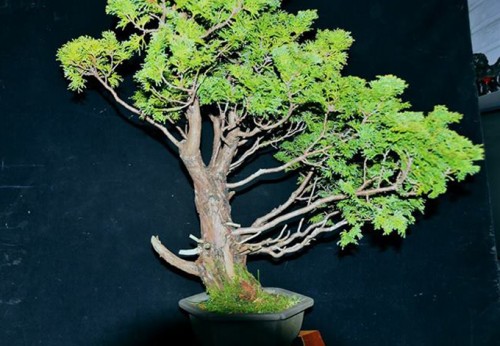 Before. You can't really tell from this photo just how big this tree is.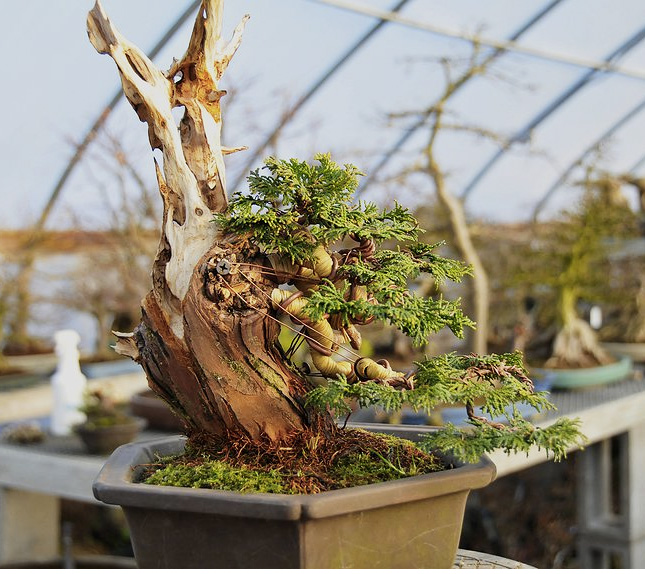 During (from Suthin's website). This shot gives you a pretty good idea of how massive the trunk is and how attractive Hinoki bark is too. It also shows a good way to bring a tall rangy tree down to size. My guess is that it originally came from a someone's garden.