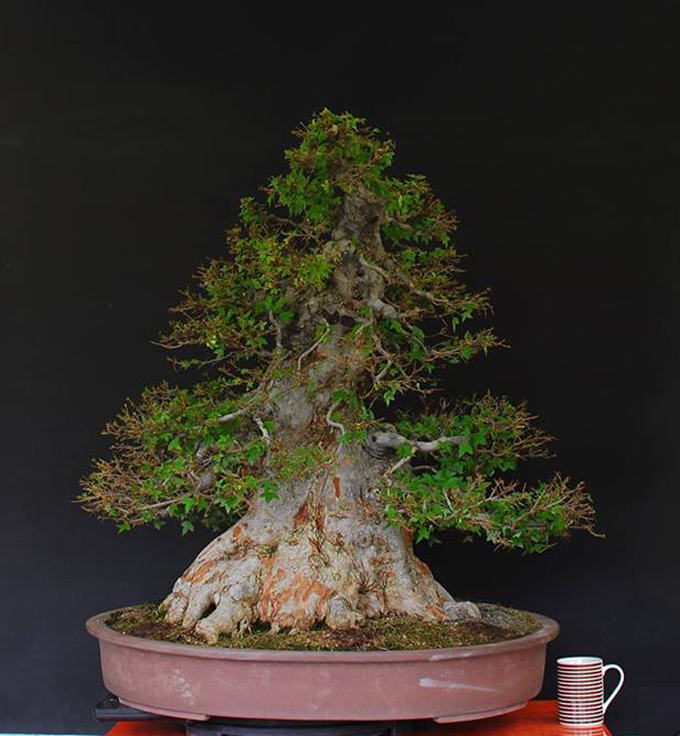 This freshly defoliated monster Trident maple was just posted on facebook by Juan Andrade, who happens to be the guilty party (see below). We've featured Juan here on Bark several times. My best guess is this won't be last time either.
Two monsters. The only thing the connects these two trees, at least as far as I know, is that they are both remarkably large. And very cool too.
Two things jump right out about the Trident maple above: its remarkably massive trunk, the base of which almost fills the entire pot, and its most excellent taper (good movement too as it wends its way up – I guess that makes three things).
The quince below is massive in an entirely different way; with its impressive array of multiple trunks, amazing ramification (fine branching), pleasing overall shape, and of course, the always exquisite quince flowers. Nice moss too.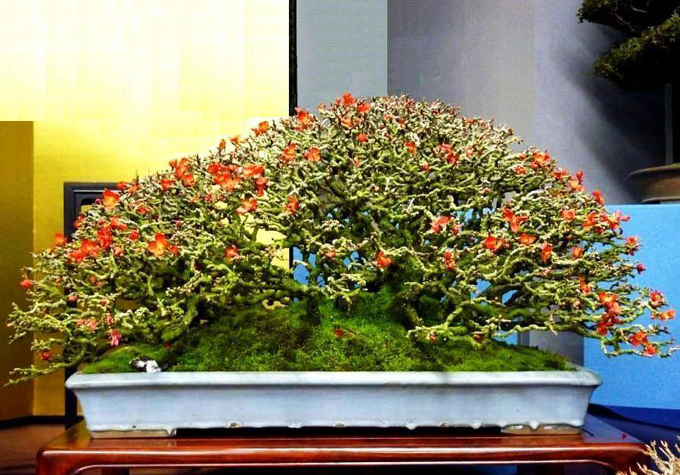 Even though I don't know the dimensions, this must be one of the largest, if not the largest, Quince bonsai I've ever seen. I'm guessing that it's a Chojubai, which would makes its size even more remarkable. Unfortunately, I lost the link to the source of the photo so can't tell you who it belongs to. If you happen to know please tell us (in the comments below).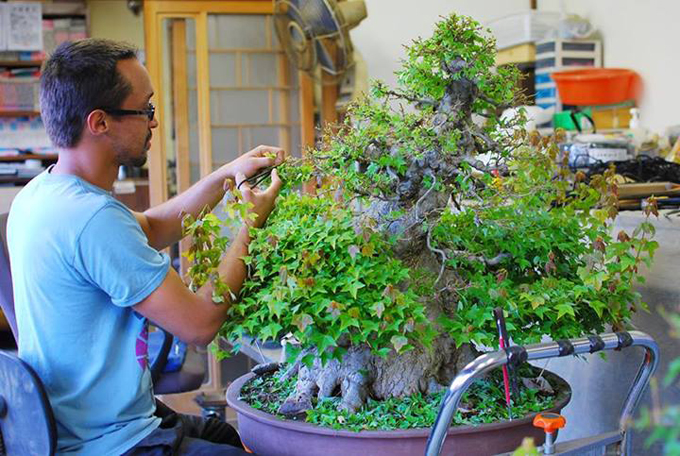 You have to wonder just how long it took Juan to defoliate (mostly defoliate) this massive tree. Though we usually just stick to photos of trees rather than people and also aren't crazy about messy backgrounds, still, I couldn't resist this shot. Or more accurately, it's Juan's caption I really couldn't resist:
"Every now and then I nip my index with the scissors, but I play it cool and keep a straight face" ("De vez en cuando me corto el dedo…pero me hago el fuerte y pongo cara seria").