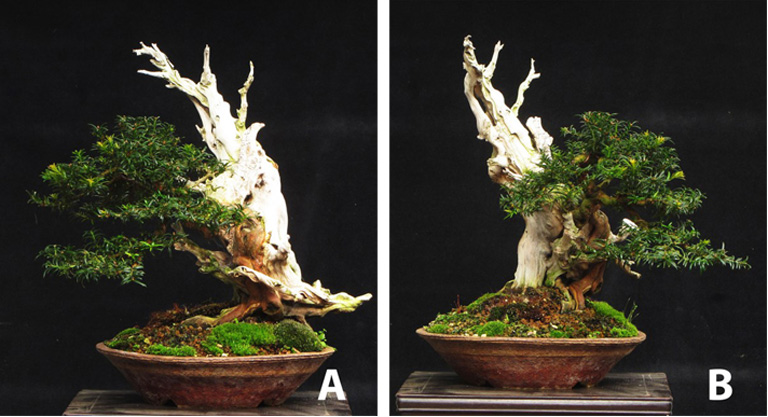 These two views of the same tree and the question posed (below) are from Tony Tickle's website.
The tree shown here belongs to Tony Tickle. It's a Yew (the species isn't mentioned, but I'm guessing English). You can find it on Tony's Bonsai & Yamadori site under the heading Please choose your favorite 'Front' for this Yew.
If you visit Bonsai & Yamadori you can vote for your favorite front (aka best view), and, if you're really ambitious, you can explain yourself in the comments (you can do the same in our comments below).
Meanwhile, I'll keep my opinion to myself. Except to say it's a dilemma we'd all like to have.