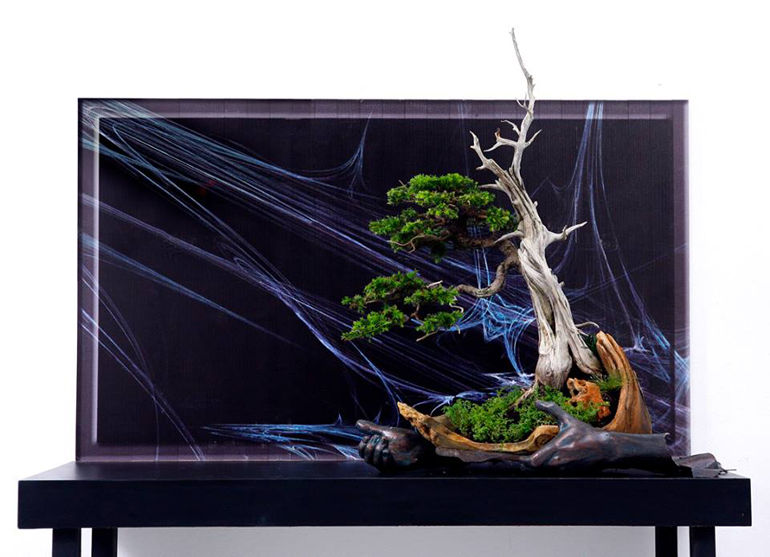 Halloween (the show was in October)? At first glance you might just see the tree and the cobwebs and miss the hands clutching (persenting?) the sculpted wooden pot. All the photos in the post are from Robert Steven's 2014 International Bonsai Art & Culture Biennale.

Coming up with a title that captures the sheer creative energy of the bonsai displays shown here wasn't easy (Messing with Bonsai Convention in a Very Big Way was my second choice). Nor is writing about them (way too many hyped up adjectives keep trying to force their way in). I even thought about just showing the photos and not writing anything, but then this is Bonsai Bark where brilliant bonsai photos and not-so-brilliant words have been co-existing for six years now.
Though I'm sure some people will disagreed with my excitement about these images, it's hard for me to imagine not being blown away (or at least impressed) by what Robert Steven and friends pulled off in Indonesia last October.
Even if you are the ultimate bonsai arch-traditionalist and your emotional response to these images is somewhere between extreme discomfort and overwhelming bewilderment, you'd still have to admit to their raw power and innovation, especially considering their sheer volume (what's presented here is the tip of iceberg) and the amount of work that must have gone into creating them.
All the photos are from Robert Steven's first International Bonsai Art & Culture Biennale that took place October 2014 in Yogyakarta, Indonesia. Stay posted for more photos, or visit Robert on facebook.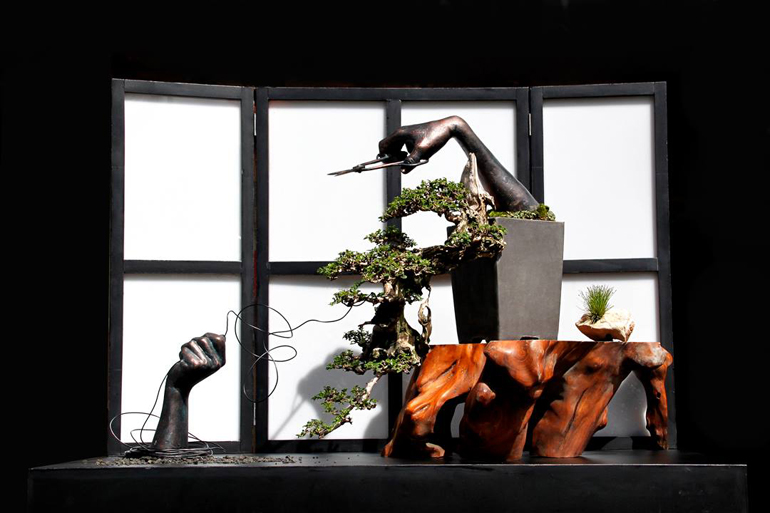 Halloween again (though I suspect there's much more going on here than that). There's something about those 'severed' arms that's just a little ominous.  Is this where the recent 'Black Scissors' fad started?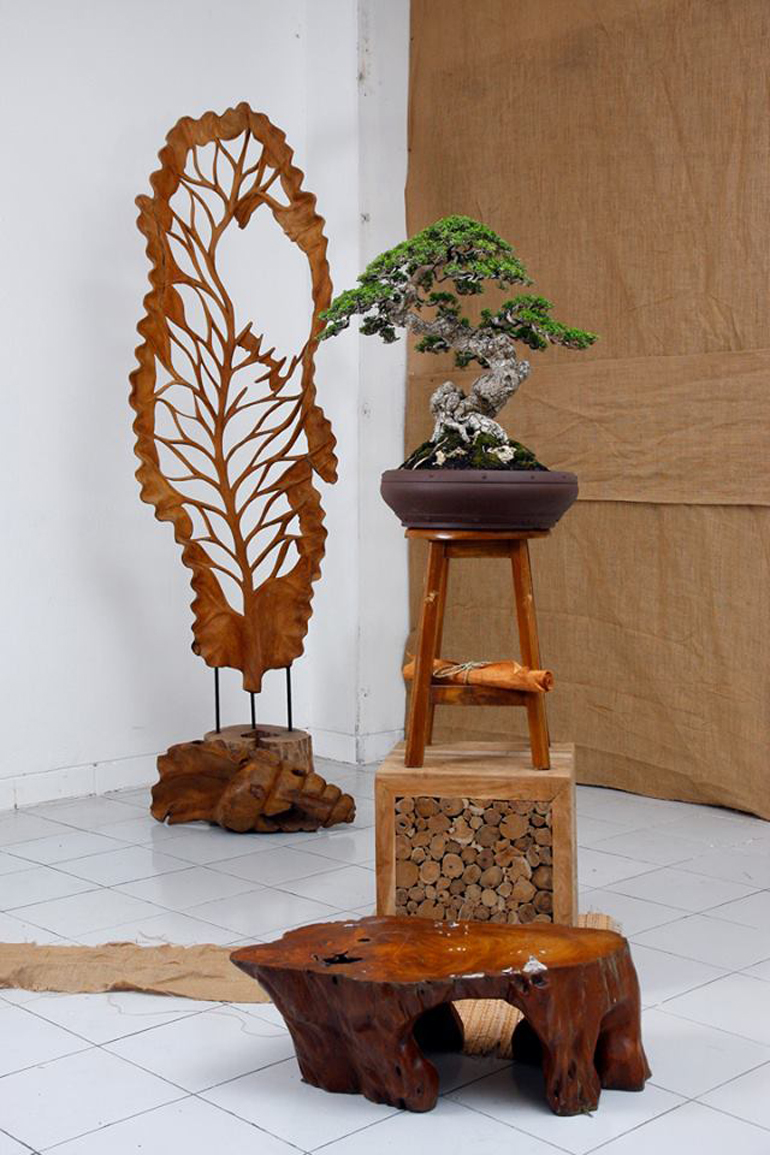 Nice sculpture and great tree make for a sweet display that provides a little relief from the intensity of the first two photos.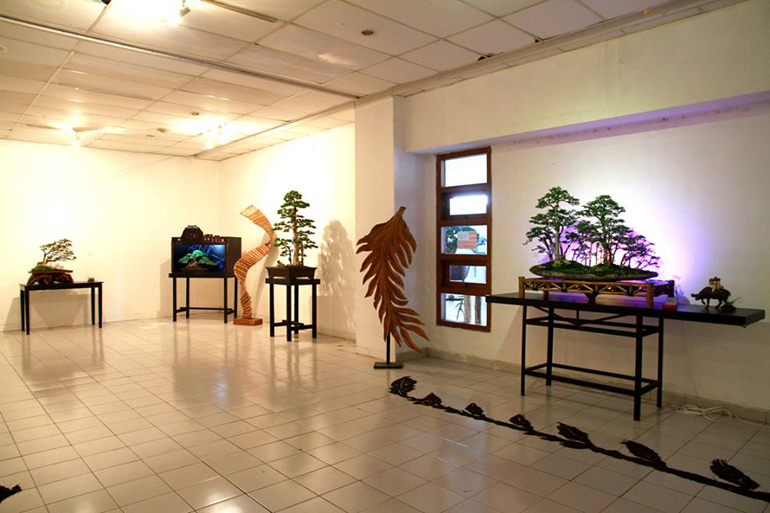 One corner of one of many rooms at the Biennale (there were also outdoor displays and live theater as well).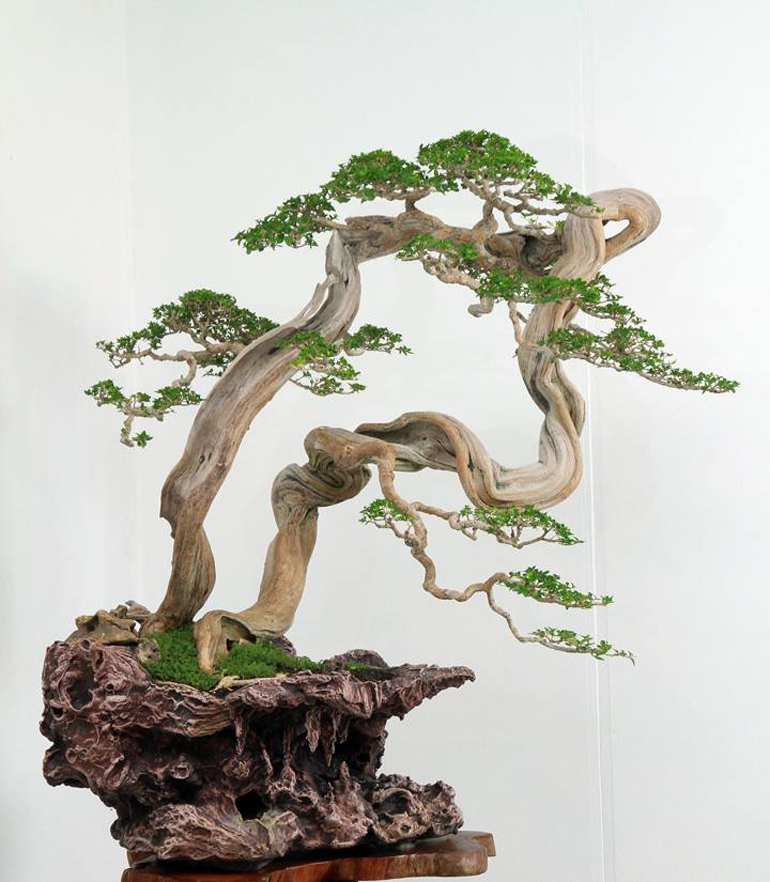 It's the bonsai, not the display, that's mind bending in this case. Though I guess the unusual tree and the way it's perched on an equally unusual rock, does make for an dramatic display.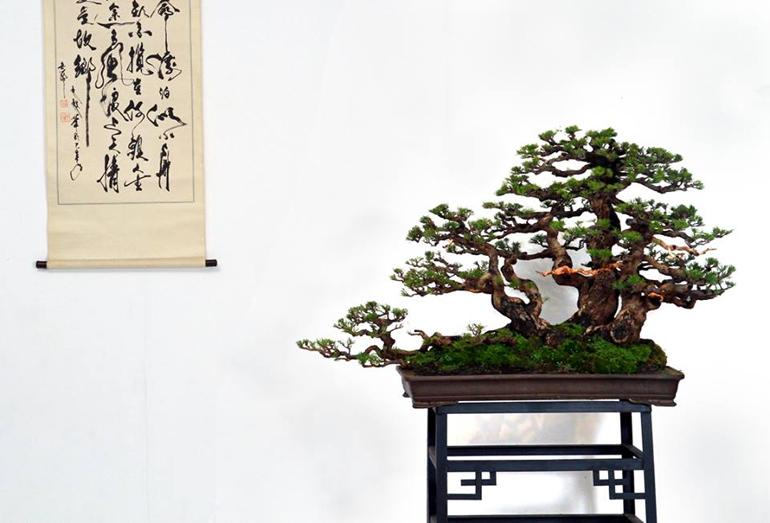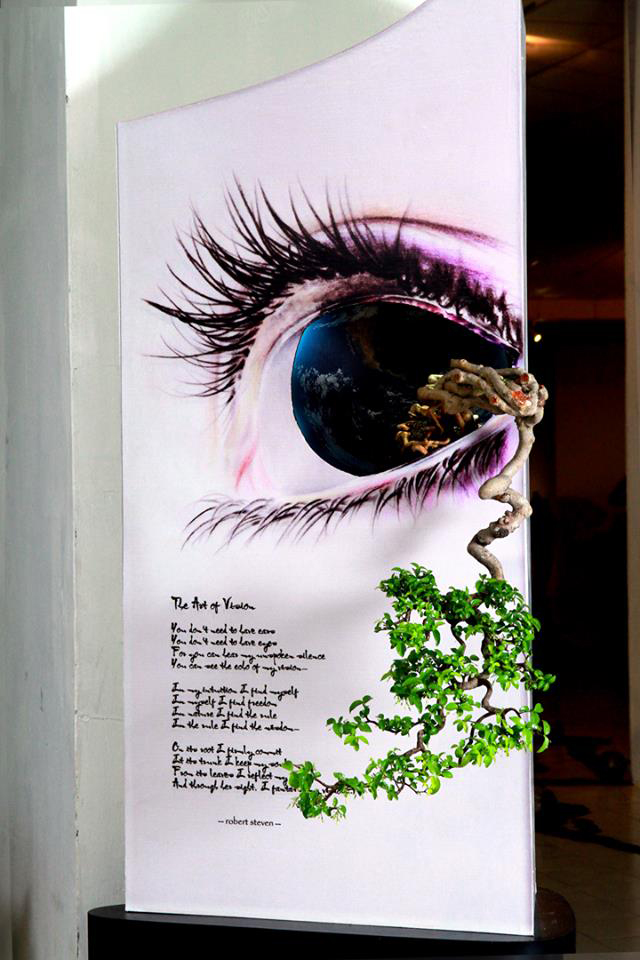 Bonsai is in the eye of the beholder.
Sense of humor helps.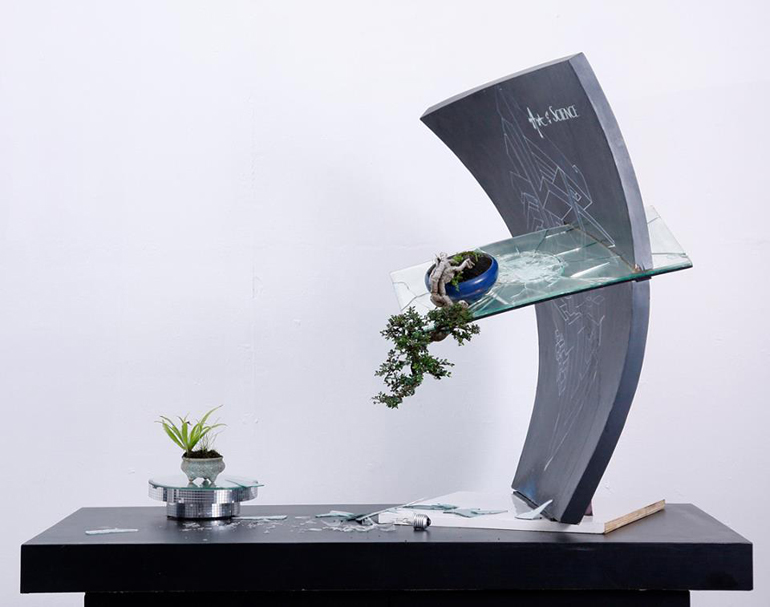 Impermanence.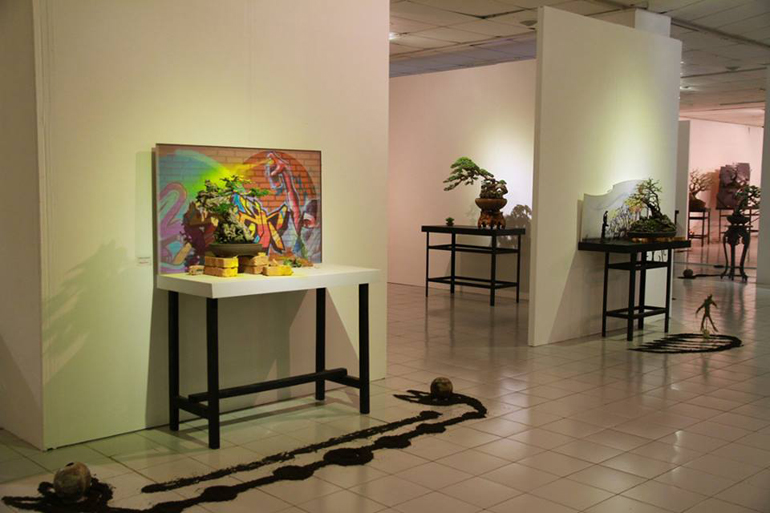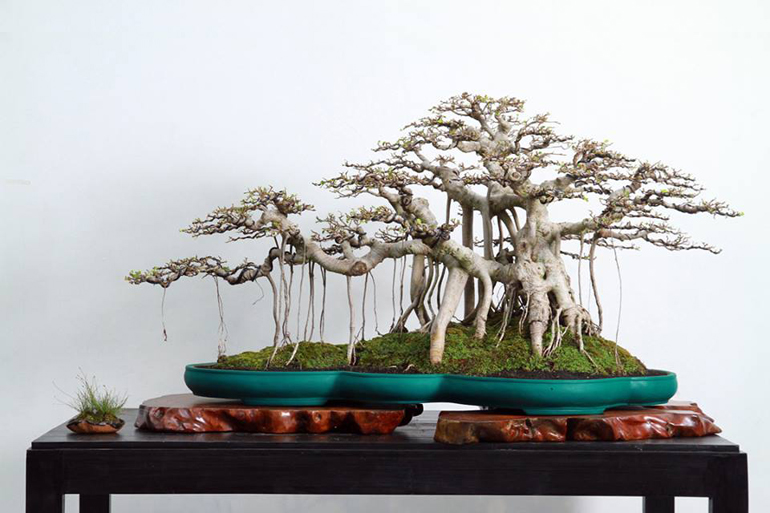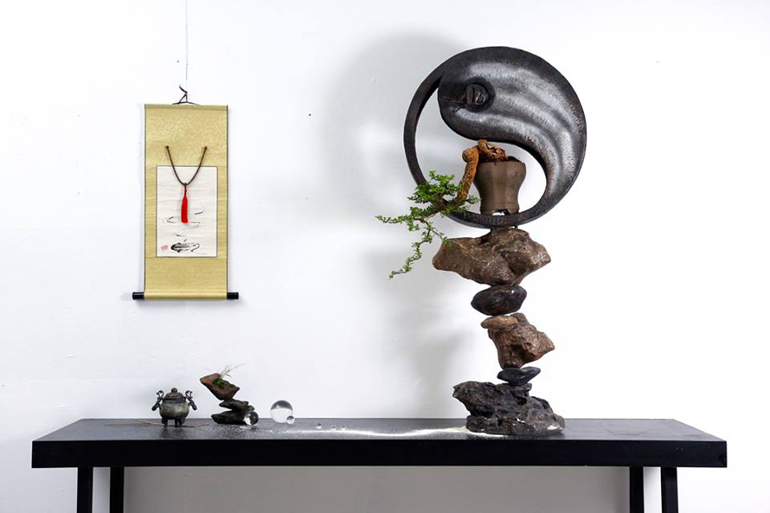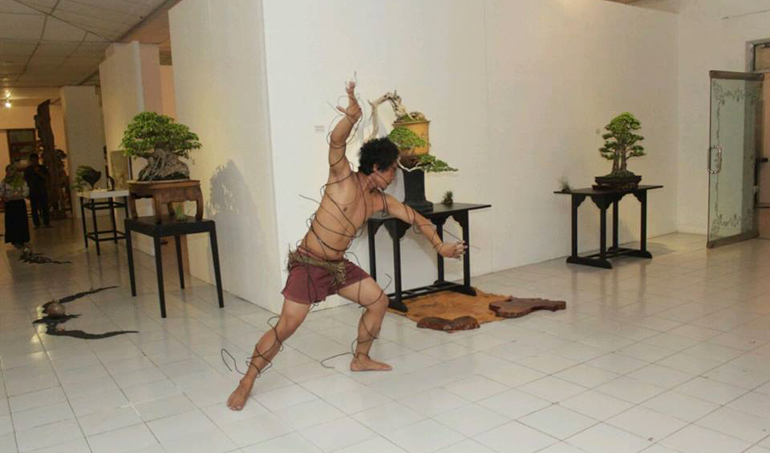 Your guess is as good as mine.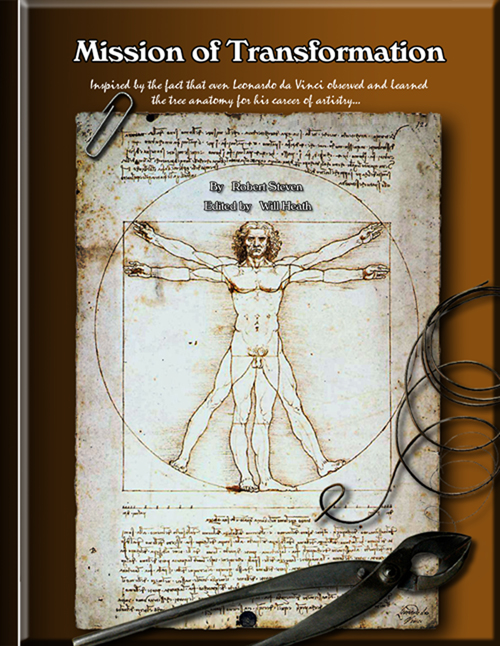 Robert's famous book. Now on special at Stone Lantern.