I've never seen a bonsai quite like this. It would be unusual even without that long joining root and those stubby trees in the back. With these almost alien features (and others), it stands alone as an absolute one-of-a-kind bonsai. It is also the only photo in this group (from bonsai4me) to give the artist's name (Richard R Gomez) and the type tree (Strebulus asper).
This is a first. A post on bonsai in the Philippines. After over six years of blissful ignorance, I discovered these wonderful (and in some cases, strange) bonsai by accident this morning. I won't bore with the details except to say I found them on a bonsai4me gallery from 2013.
In addition to the photos, the following text is lifted from bonsai4me:
"The KPSB 2013 'Bonsai and Suiseki Exhibit and Competition' was held March 2013 at SM City – Masinag in Antipolo City, Philippines. My express thanks go to Nolan Sison of the KPSB for allowing me to use these images. KPSB is the Association of Filipinos in the Art of Bonsa. Their parent club is the PBSI – Philippine Bonsai Society, Inc."
The shape and deadwood are a lot like what you see on a lot of contemporary temperate zone bonsai. But I'm pretty sure it's a tropical tree (the southern tip of the Philippines is just a little north of the equator). The same goes for the other trees shown here.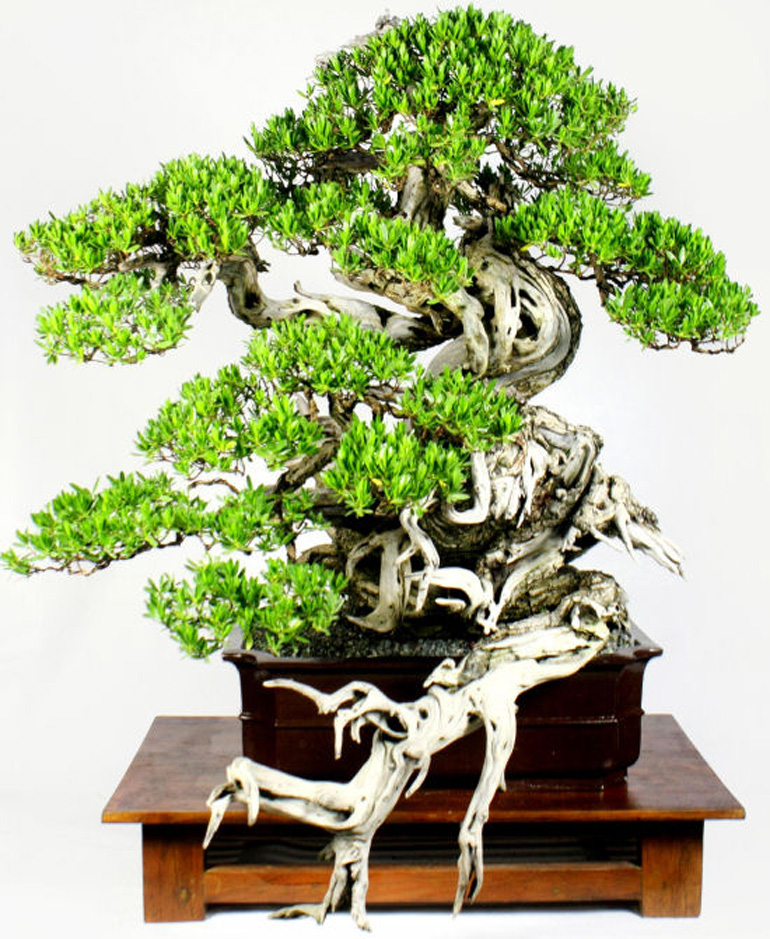 Here's another one that reminds me of a temperate zone tree. If it weren't for the leaves, you might think it's a particularly wild Rocky mountain juniper.
Strange and wonderful both apply here. And there's a story embedded in the trunk's swirls and holes.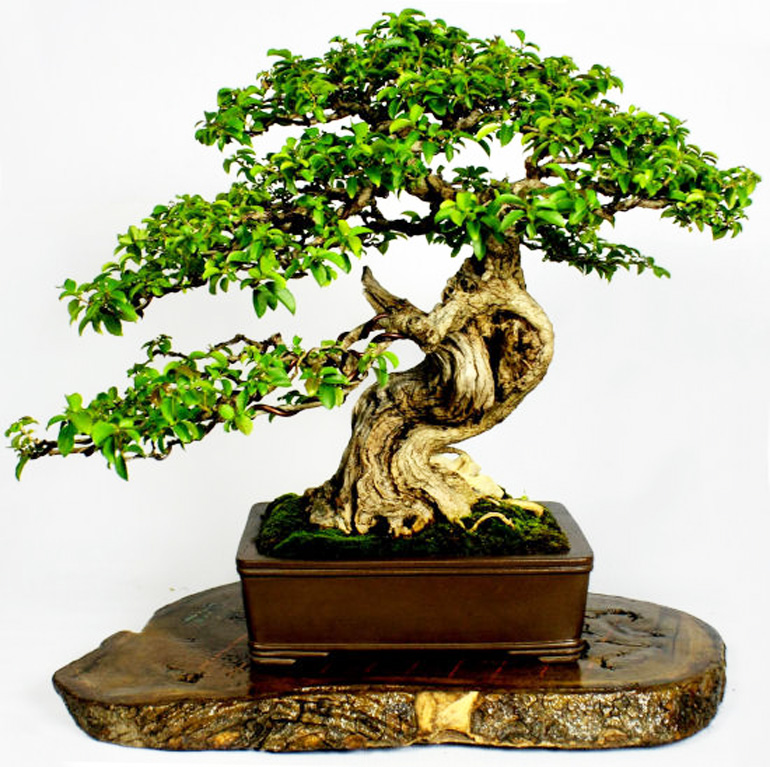 Aha. A tree I think I can identify. It's got to be a Ficus.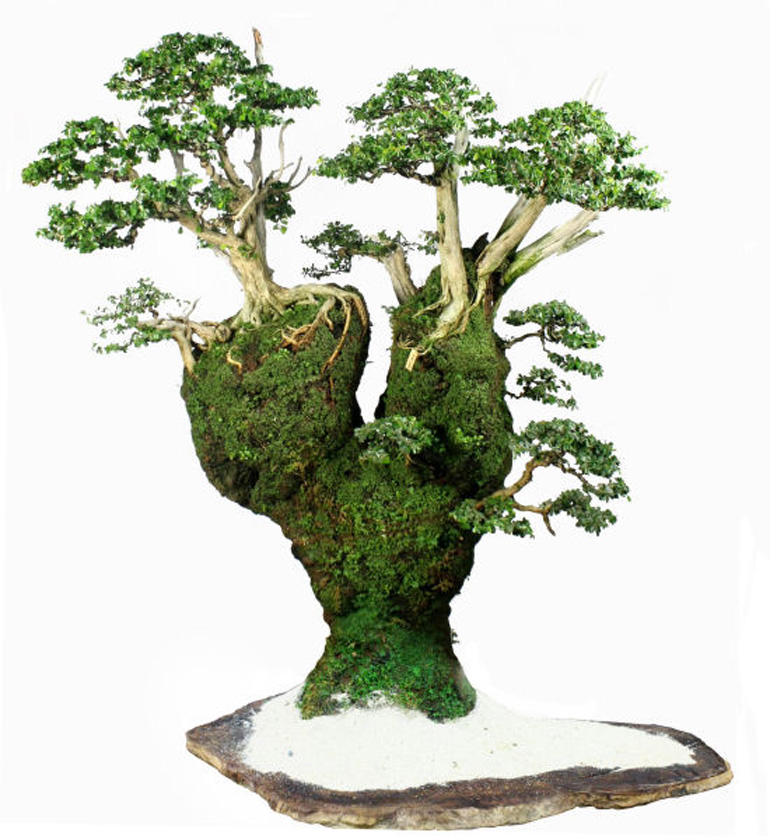 Strange, wonderful and unique. This rugged two headed mountain monster is most definitely a one-of-a-kind bonsai.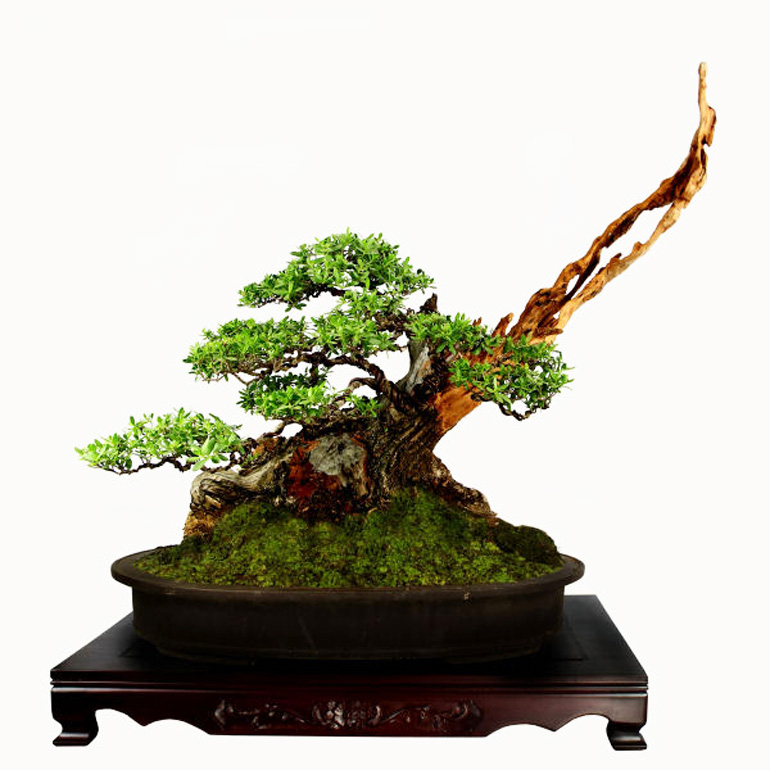 A simple tree growing out of an old half-decayed (and carved) stump.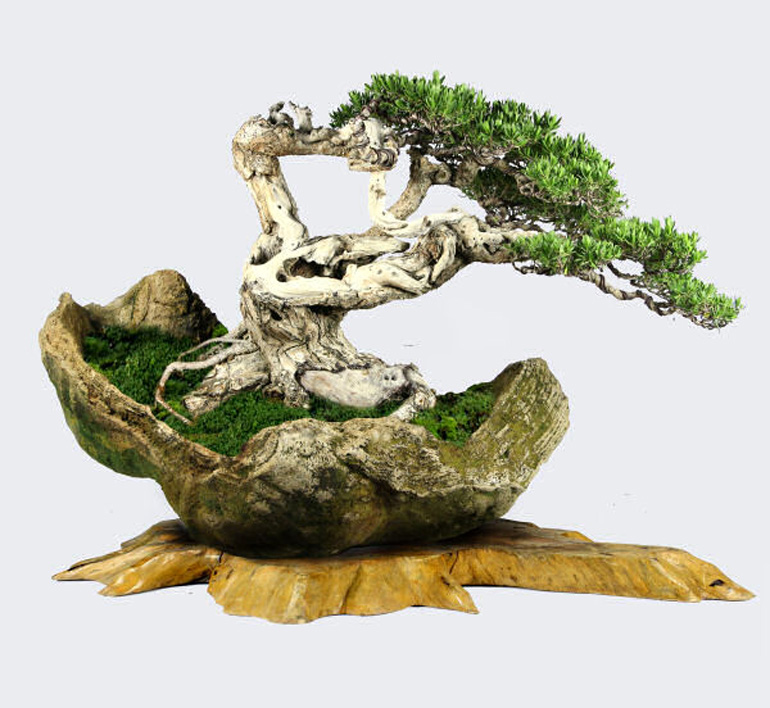 This rugged little tree with its earthy free-form pot, is not too strange, but certainly unique.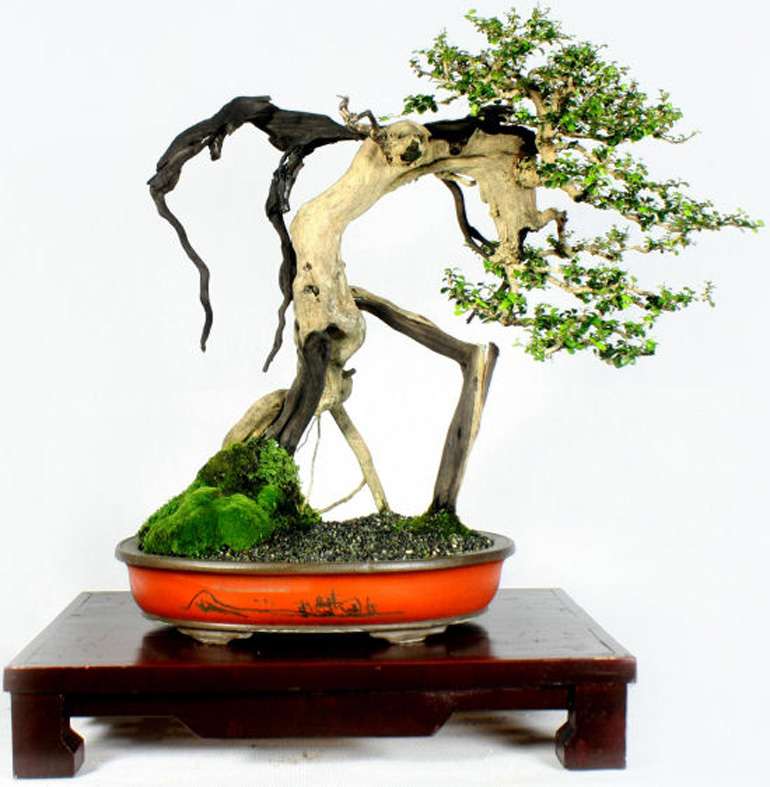 Okay, you like strange bonsai? How about funny and maybe just a little scary bonsai? We'll let you project your own monsters.
Do you know that we are practically giving away Kilo rolls of Bonsai Wire?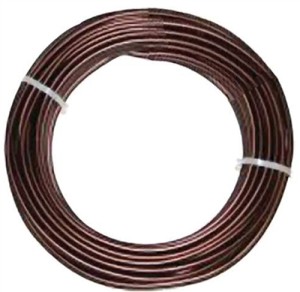 10% to 30% off all Bonsai Aesthetics Kilo (2.2 lbs) rolls of Bonsai Wire.
If you order 10 rolls you pay only 12.97 each (below wholesale and way below our regular price of 19.50). Even if you order 3 rolls, your price is only 15.60. That's still very very good.