A wonderfully convoluted Sabina juniper after a little taming by Gabriel Romero Aguadé. If you look at the before photo below, you can see that Gabriel did quite a bit to tame what started out as tree with a world of potential but also with a crazily unruly crown and a trunk with poor taper. It's not too hard to see how the crown was brought under control (some very detailed labor and some time for new growth to fill in). But the taper is a bit more mystifying; not much has changed, but somehow it looks much better. BTW, the lead tree in our last post also belongs to Gabriel.
It's still Labor Day Weekend, the sun is still shining and a whole host of things not called labor beckon. The photos and the captions shown here are from a 2012 post titled A Walk on the Wild Side.
Speaking of not working, we're going to extend our Tool Sale through the holiday. So, instead of ending tonight, it will end tomorrow night (Labor Day Monday) at 11:59pm EDT.
Before. A world of potential and challenge.
We've extended our Tool Sale through Labor Day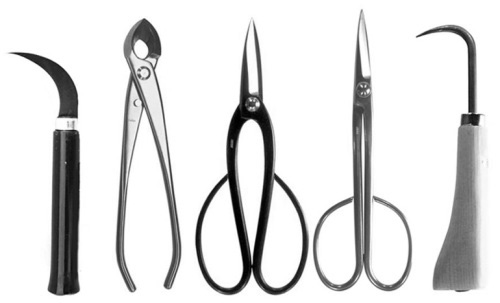 25% off all Bonsai Tools & Garden Tools
plus an extra 10% off for any order 100.00 or more
ends tomorrow night, Monday, Sept 7th at 11:59pm EDT