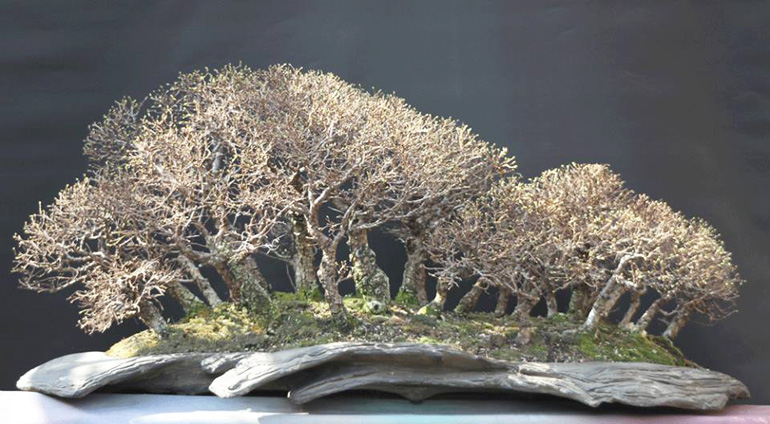 This is what you can do if you have the right stock, a great slab and a good eye. It's a Chinese elm forest (Ulmus davidiana var. japonica), or at least that's what someone named Iris says it is (there was some question on the site - ibonsaiclub - where I found it). The planting belongs to Heinz Leitner. The slab is by Erik Križovenský. Once you've seen Erik's distinctive looking slabs and other bonsai containers (for lack of a better word) you'll be able to spot them anywhere.
This post started out with some photos of a unique bonsai forest and ended with some photos of very unique bonsai slabs (for lack of a better word). As usual with these posts (and most everything else), I had no idea where we'd end up when we started.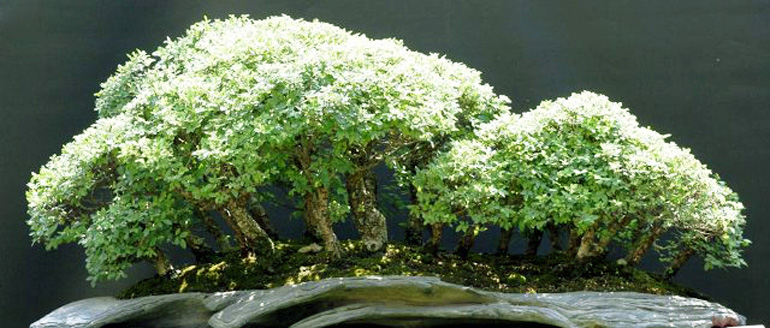 Summer. Too bad about the slab being cut off, but you get the idea. Heinz labeled this photo Zelkova Nire forest, but we know better (see the caption above).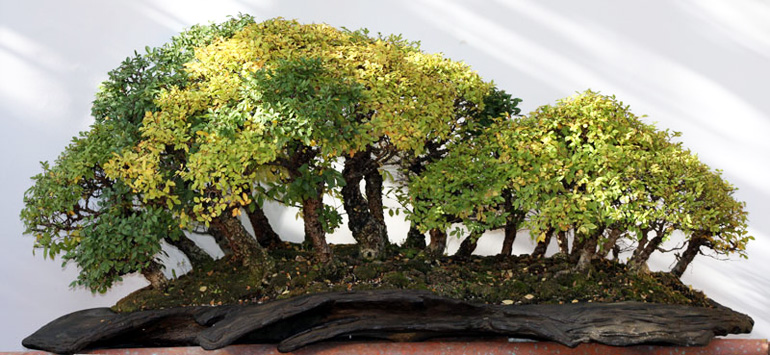 Early fall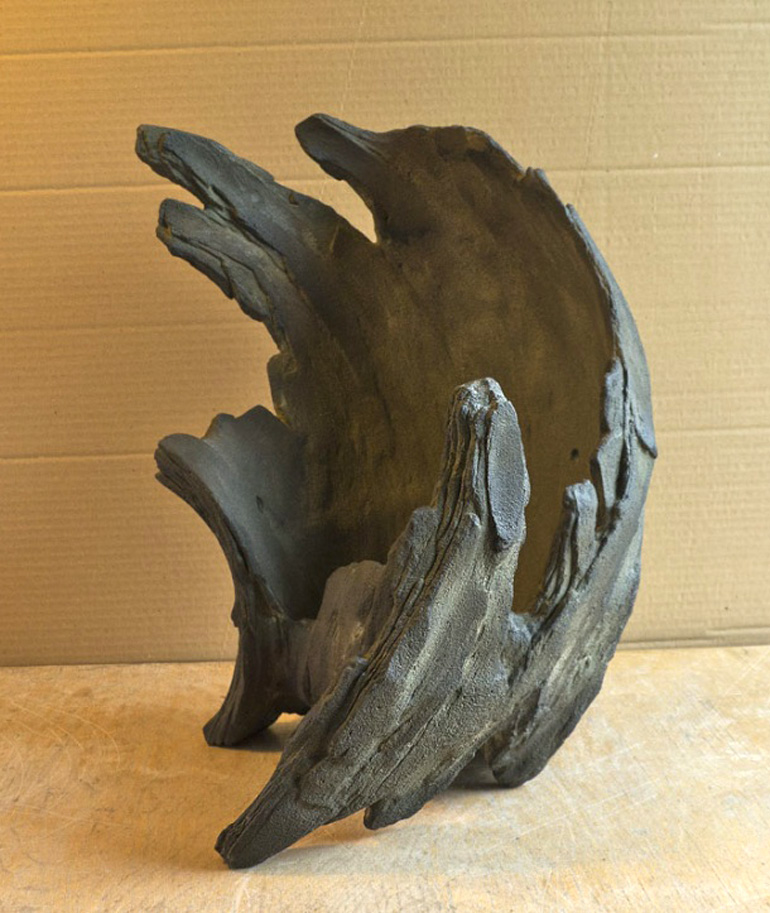 An upright container by Erik Križovensk.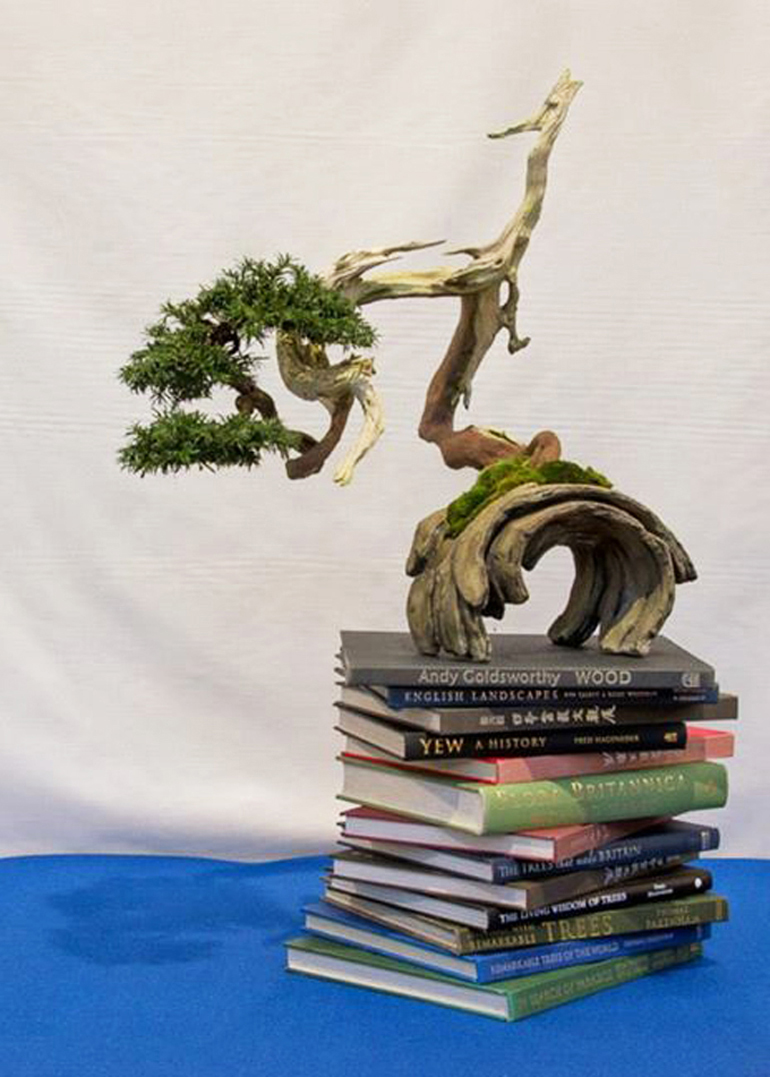 Tony Tickle's bonsai on books with a radically concave slab and almost no soil. As you can now tell, the slab or whatever you want to call it, is by Erik. The photo is from a 2015 Bark post (originally from Tony Tickle's Bonsai & Yamadori blog).
Speaking of containers, we just started a
Bonsai Pot Sale


10% to 20% off Bonsai Pots