It's the pot stupid (just kidding and no offense intended)! Actually, it's the pot and the tree. A perfect match. The artist is Yang, Kuo-Yin. The tree is a Malpighia glabra.
Up against it today, so we'll show you three more trees from the 2007 Taiwan Bonsai Creators 10th Exhibition booklet (this time with black backgrounds) and tell you about our FREE Green Dream bonsai fertilizer giveaway (see below), and then back to the real world.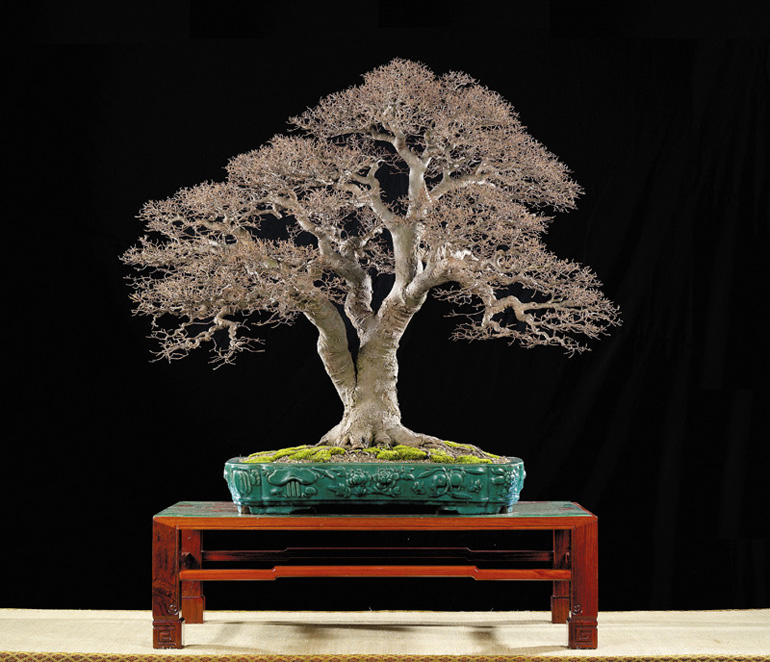 Three things jumped out with this one: the pot, the trunk and last but not least, the highly refined ramification (branching all the way out to the profusion of fine twigs). A labor of love, time and skill. The artist/laborer is Huang, Chen-Hui. The tree is a Celtis senensis.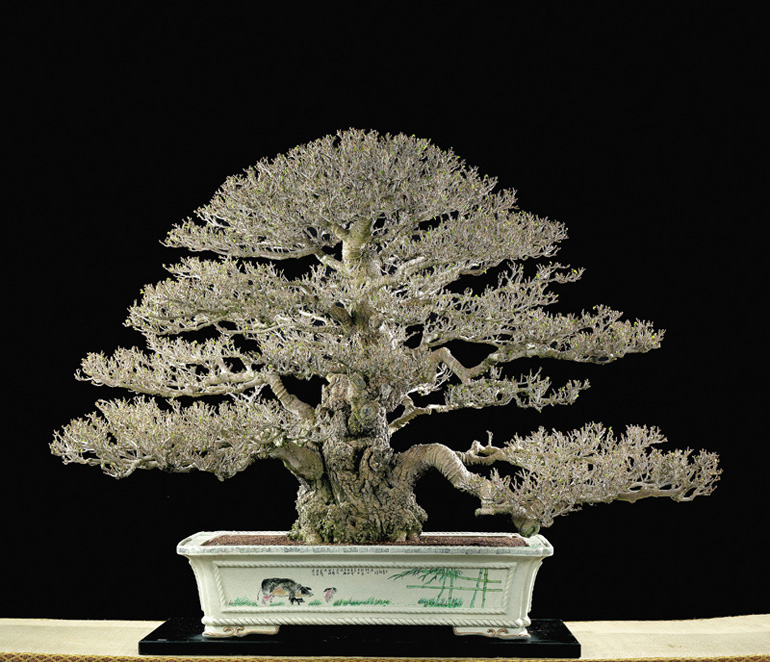 And so it goes... another great tree and another exceptional pot. Wu, Tung-Tai is the artist. The tree is a Hibiscus tillaceus.
FREE Green Dream Bonsai Fertilizer
all you have to do is write FREE in the comments
with any order of 20.00 or more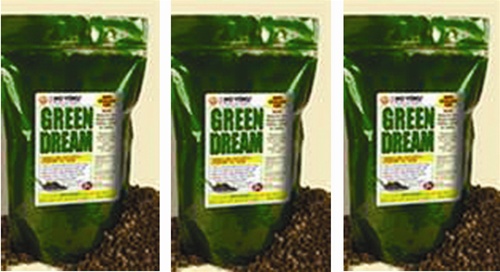 We are giving away Green Dream, our favorite Bonsai Fertilizer
but you must put FREE in the comments when you order to get yours
all orders of 20.00 or more will receive FREE Green Dream
the more you order, the more you get
for details see our last post
don't forget to write FREE in the comments when you check out