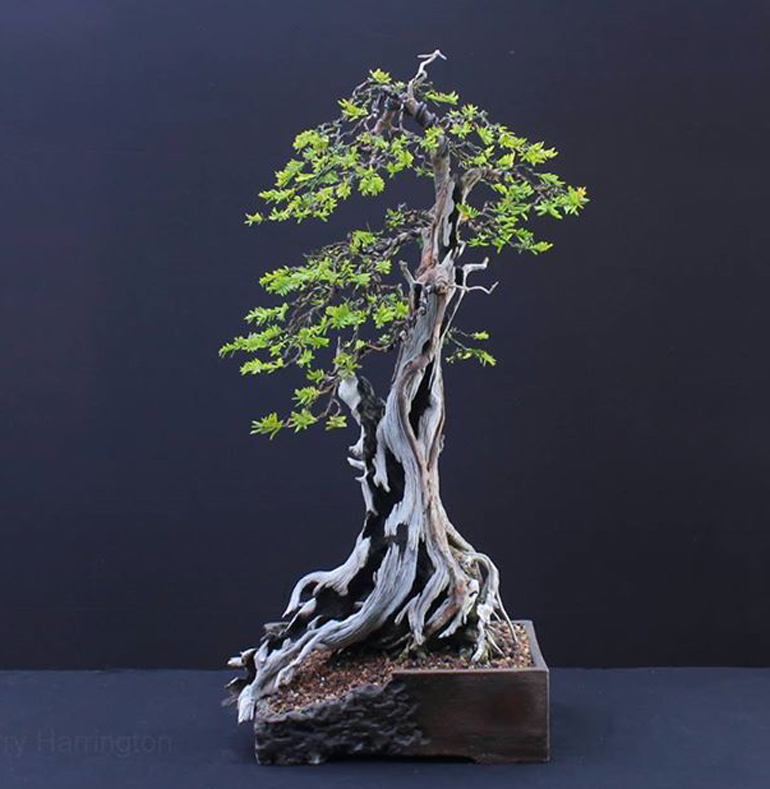 Harry Harrington's latest iteration of his English yew. Here's what Harry said about this tree : "Finally, work on my Taxus baccata/Yew bonsai completed with the branches wired and laid-out. Height 25"/61cm, trunkbase (inc root jin) 12"/30cm. Pot by Victor Harris of Erin Pottery." 
It's a stunningly gorgeous Vermont day and good sense dictates that it's time to get out and work on our bonsai and pull some weeds in the garden. So rather than taking the time to put together a new post, I'm going to show you one of my favorites from our archives (last November). It's titled Evolution of Remarkable Bonsai.
I've been watching the evolution of Harry Harrington's bonsai for a long time now. In fact, one of our first posts is from Harry's bonsai4me (March 2009). Now, seven years later we have the (you can supply your own adjectives) tree shown here. It's an English (aka European) Yew (Taxus baccata).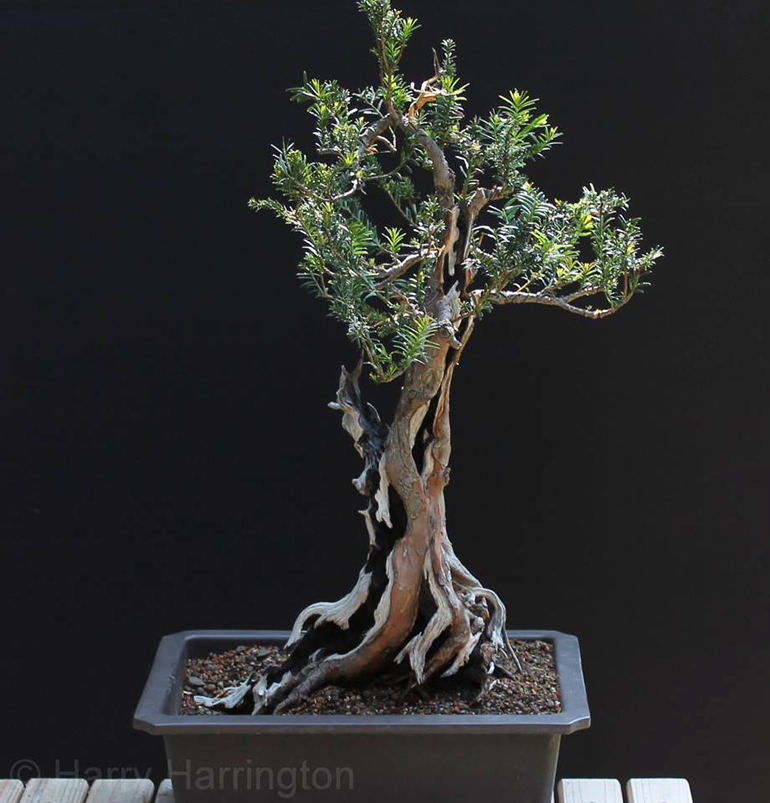 Here's the earliest shot of whole tree I could find. From July 2013. Harry writes: " Update of my Yew bonsai, 57cm in height. Carving is finished for the time being; I'll carry out more refinement work on the deadwood along with branch placement in the autumn."
In this July 2013 before and after close up, Harry finds a solution to some extraneous roots (taken just before the shot above).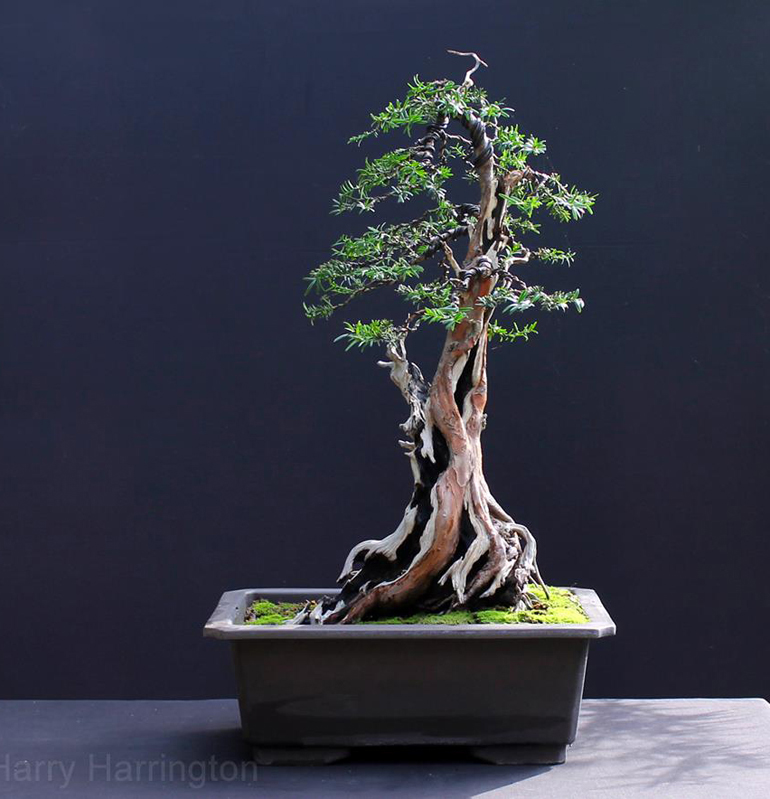 Sept 213. Most of us would stop here. New pot would be good and a little time for the foliage to fill out, but otherwise finished. At the time, Harry agreed (only to change his mind later): "Fully styled Taxus baccata/Yew bonsai. Height 25"/61cm, trunkbase (inc root jin) 12"/30cm I'm very excited to see what pot Victor Harris at Erin Bonsai can come up with for it!"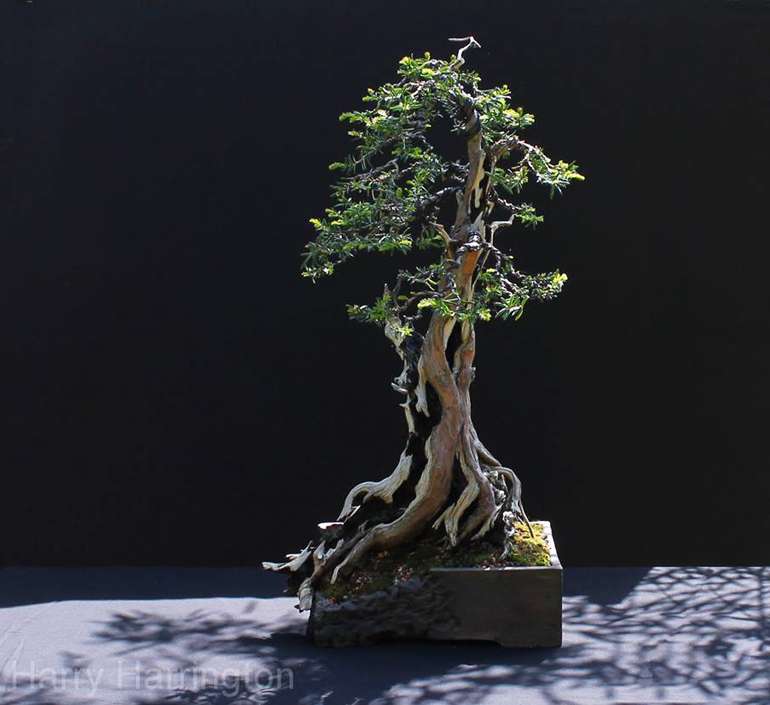 May 2014. In Harry's own words: "I finally photographed my Yew in its new pot by Victor Harris of Erin Pottery / Bonsai on Sunday; Taxus baccata/ Yew bonsai, styled during September 2013 and repotted last month. Height 25"/61cm, trunkbase (inc root jin) 12"/30cm."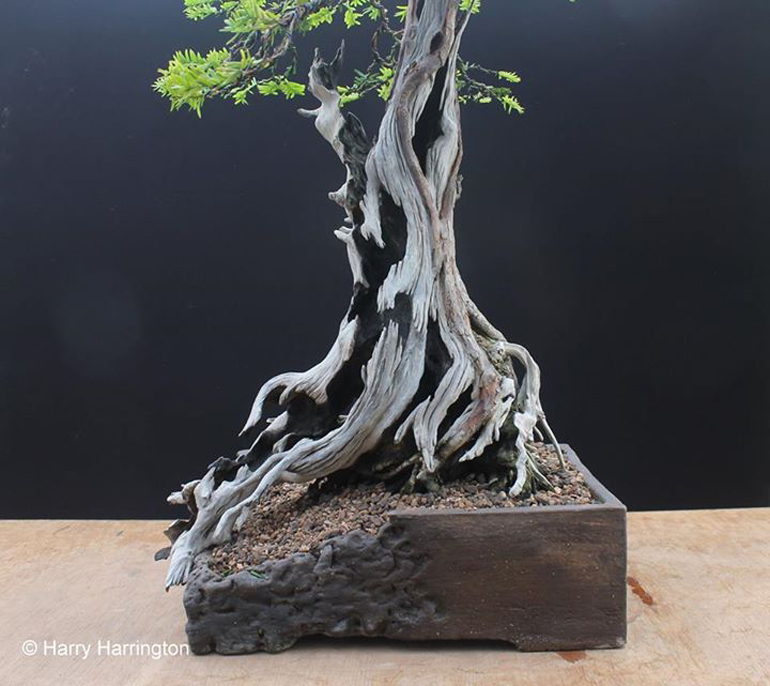 November 11, 2015. Harry again: "Update on the carving of my Yew bonsai (Taxus baccata) that I started last week. I've now refined, aged and lime-sulphured my initial work.
"The tree has settled down from its styling of 2 years ago, I have been able to establish the narrow live vein that meanders up the front of the trunk and carved the large panel of deadwood at the front of the tree.
All that remains now is to finish wiring and styling the foliage mass."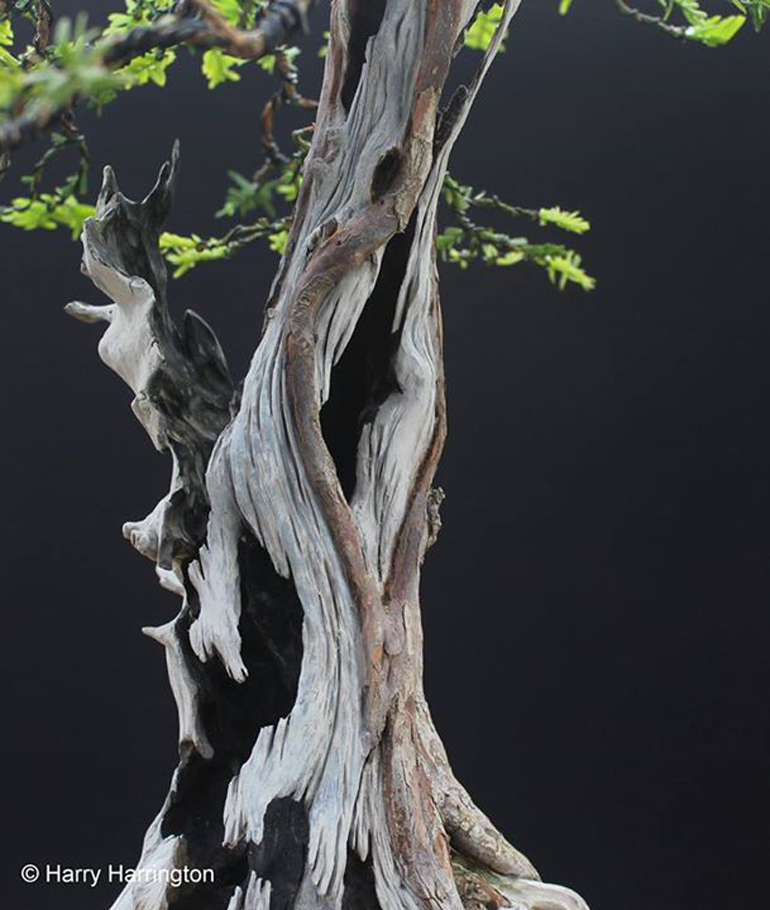 Another close up from November 11th, 2015.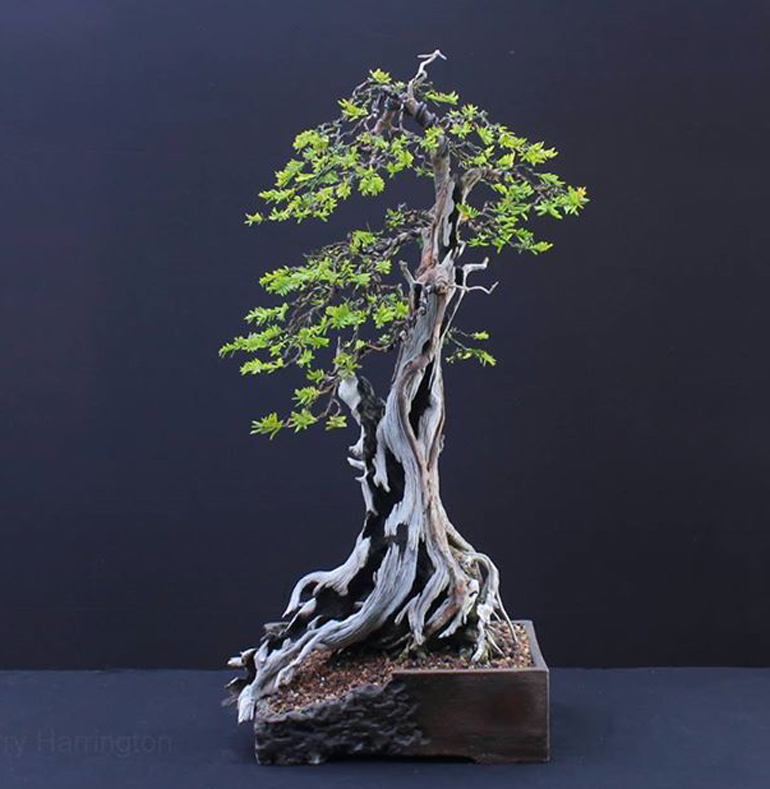 November 20th, 2015 again. The broken pot effect provides an elegant solution to the lopsided nebari.
Site Wide Sale
15% to 20% off absolutely everything
including our high quality
and very reasonably priced Roshi Bonsai Tools


Our Roshi Tools
are known for precision, quality, durability, beauty & great prices
FREE Shipping on U.S. orders of 49.00 or more
NEW Lower Shipping Rates on Overseas Orders