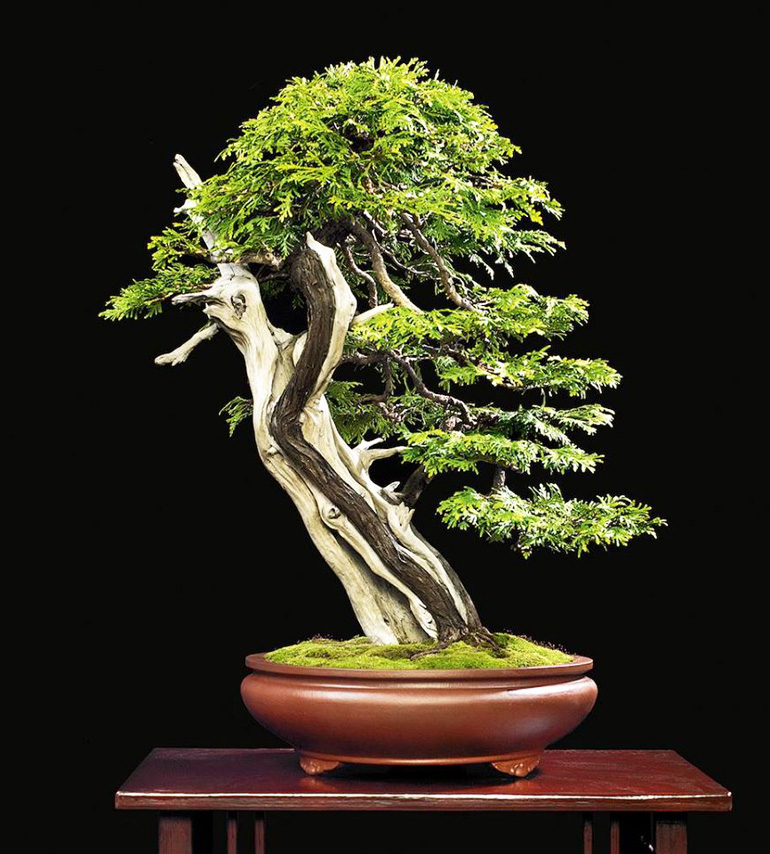 When is a Cedar not really a Cedar? Or does it even matter? Either way, this has to be one of the very best Northern white cedars we've seen yet.
I've got a soft spot for Cedars, even when they're really Arborvitae (Thuja occidentalis – aka Northern white cedar – more below) and the one above is certainly no exception. I know I've seen it somewhere, but memory is elusive (74) and I know I'll be embarrassed when you point it out (just heard from a couple bonsai friends north of the border – the artist is Brian Donnely of Quebec City). Bonsai Empire, our source for the photo, says that it was displayed at the US National show… a pretty good lead, but a quick thumbing through the winners in the albums didn't turn it up.
Continued below…
For years Bonsai Today was the premier English language bonsai magazine
Fortunately, we still have a great selection of back issues
that feature how-to articles from most of the world's bonsai masters
and galleries of many of the very best bonsai anywhere
as well as articles by American & other Western bonsai artists
and much much more
1-9 issues 30% off
10 or more 40% off
plus an extra 10% off orders 100.00+
and FREE Shipping on U,S. orders 50.00+
The rest of the photos and text below are are borrowed from a much longer post we did back in March 2013. 
Boreal Bonsai. This White cedar (Thuja occidentalis) belongs to Paul Chong of the Toronto Bonsai Society and the Lakeshore Bonsai blog. White cedars grace much of northern New England, though the best ones for bonsai are usually found further north and west in Ontario, along the escarpments and near the northern tree line, where sparse rocky soil and cold winds provide just the right degrees of difficulty for spectacular wild bonsai like this one.
Just in case you are interested, Thuja occidentalis must have more common names than almost any other tree species on this planet. Ten that you might stumble upon, are: Cedar, White cedar, Northern white cedar, Eastern white cedar, Atlantic white cedar, Swamp cedar, False white cedar, American arborvitae, Eastern arborvitae and Arborvitae.
This White cedar seems like it's getting ready to go somewhere. The Lakeshore Bonsai caption just says by David J. Nice tree anyway. 


the Foundations of Bonsai
We will be pre-selling our NEW U.S. edition beginning next week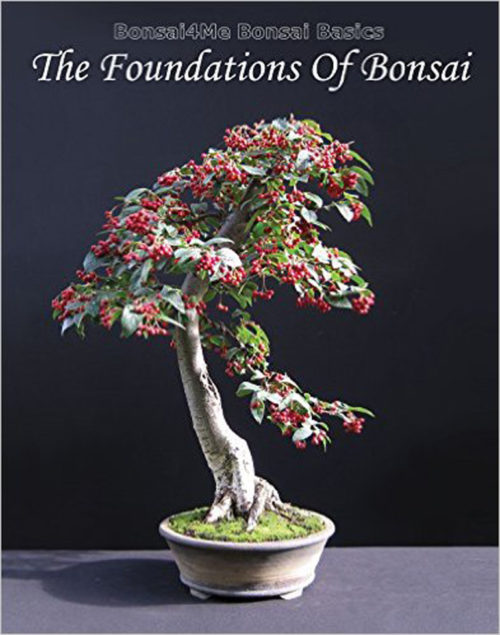 Stay posted!