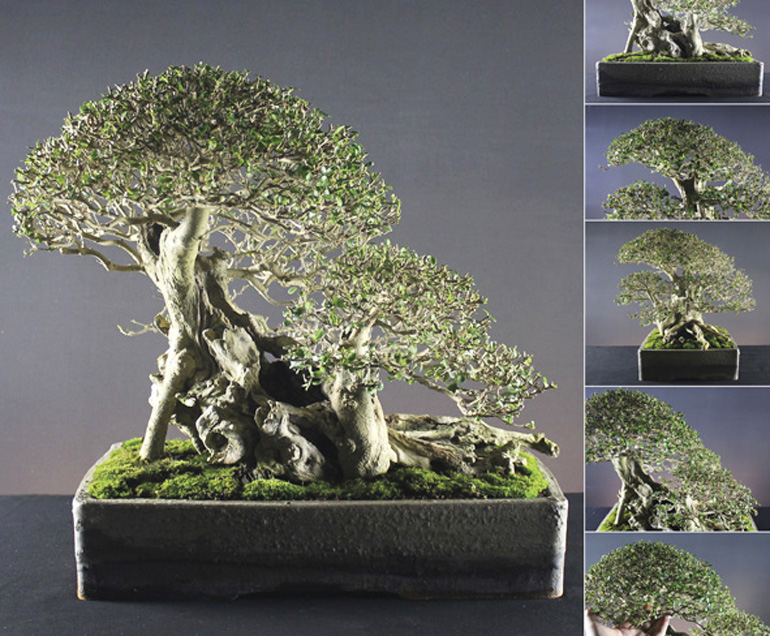 This Common Privet was originally dug from an English hedge row. It belongs to Harry Harrington who has been developing it since 2004. The photos are from Harry's book, The Foundations of Bonsai.
We're excited about our 'new' The Foundations of Bonsai, an all-encompassing how-to book that is targeted to beginning and intermediate enthusiasts. The North American edition (Stone Lantern Publishing) is due to arrive at our warehouse within the next week or two.
We strongly recommend The Foundations of Bonsai to people buying their first trees (or second, or third…), or really to anyone still grappling with keeping their bonsai healthy and learning essential techniques for styling and maintaining beautiful trees.
To quote the author Harry Harrington, Foundations was written "…to give beginners a solid starting point in bonsai, as well as for intermediate enthusiasts who are having problems with their trees due to weak points in their care regimes. Hence the name The Foundations of Bonsai."
In spite of what we may think, most of us fall into the beginning to intermediate category (yours truly included). This is in no way a problem. When we recognize that we still have a ways to go, we stay open to continued learning.
Continued below…
We are now accepting pre-orders for The Foundations of Bonsai. The timing is right with our…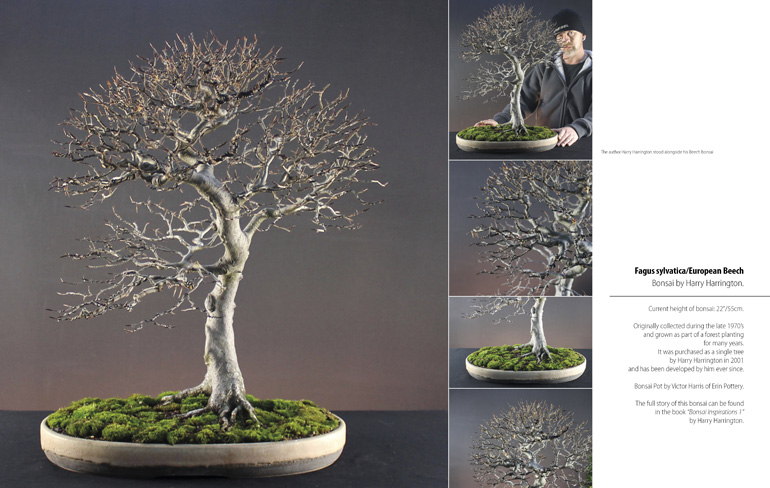 A full spread from The Foundations of Bonsai.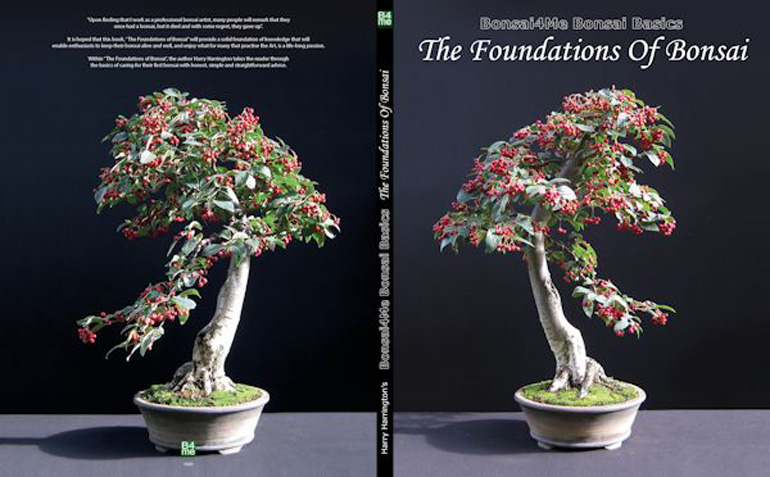 Back and front covers of Foundations (U.K. edition).