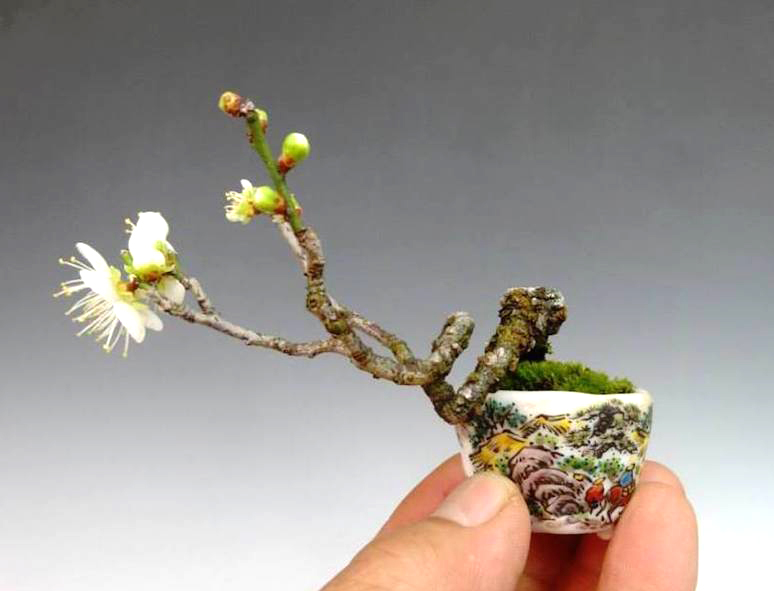 Magnificence in miniature. This is one of the most striking mame (literally 'bean') bonsai I've seen in a long time. And I don't think we need to say much about the pot, it can speak for itself. At a glance I'd guess this little bonsai is from Japan, but we can't be sure without attribution. I found it at the Golden State Bonsai Federation.* Here's part of their caption: "Steve DaSilva reminds all FBS (Fresno Bonsai Society) members that there will be four shohin bonsai workshops offered on Saturday, April 22nd, at the Koen-Nai fundraiser for the Clark Bonsai Collection..." For the rest you can visit them here.
I have long been a fan of the Golden State Bonsai Federation and Golden Statements, their excellent magazine. You can visit them at the GSBF website and on facebook.
Continued below…


Roshi Bonsai Tools
are famous for precision cuts, durability, beauty & great prices
Roshi Sale Ends Sunday, Feb 19th at 11:59pm EST
Here' a shot lifted from GSBF's website. There isn't a caption, so we can't say much beyond 'great tree.'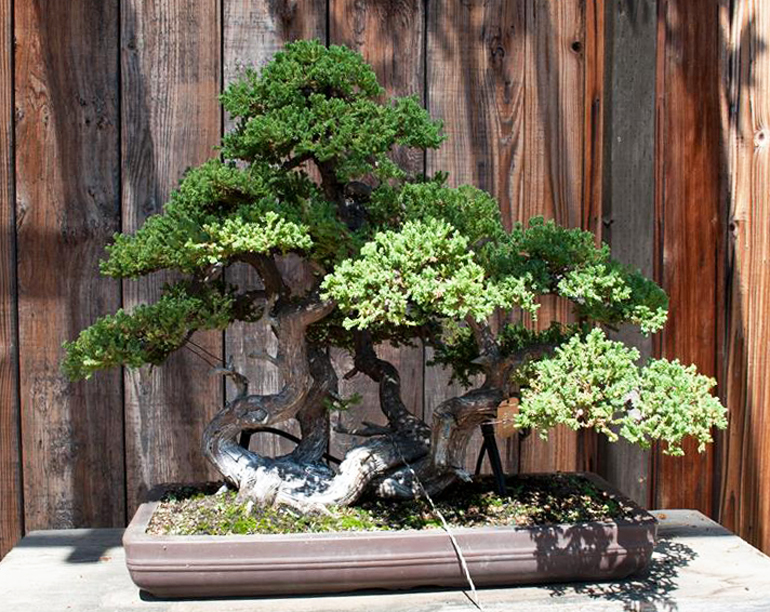 This juniper looks like a Procumbens (or maybe a San Jose, though the color isn't quite right). The shot is from GSBF's facebook photos.
Speaking of Junipers…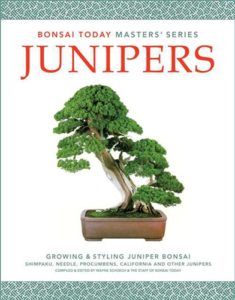 Our Masters Series Juniper book has something for everyone
including a wealth of do-it-yourself instructions by the Old Masters
list price 29.95
SPECIAL ONLY 19.95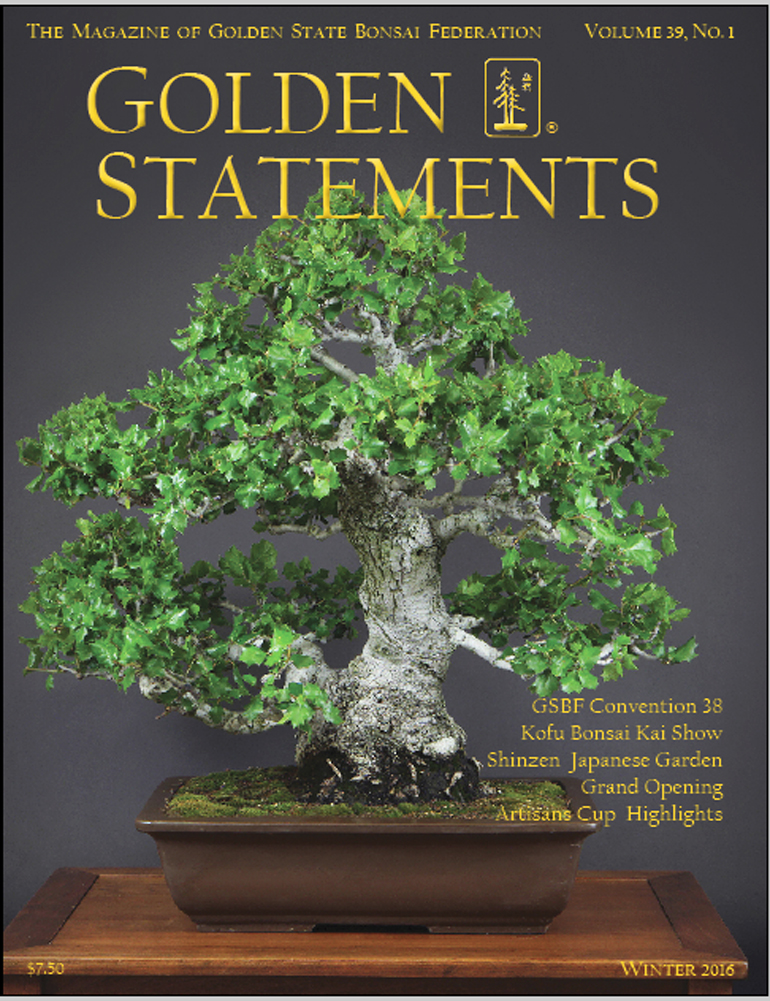 Golden Statements magazine, winter 2016 cover. Looks like one of California's evergreen oaks (Quercus agrifolia?).
*GSBF, Inc. is a non-profit educational organization which provides services and activities promoting the art of bonsai. GSBF is made up of member clubs in California and affiliate clubs in the adjoining States.
Japanese wire is stronger with better holding power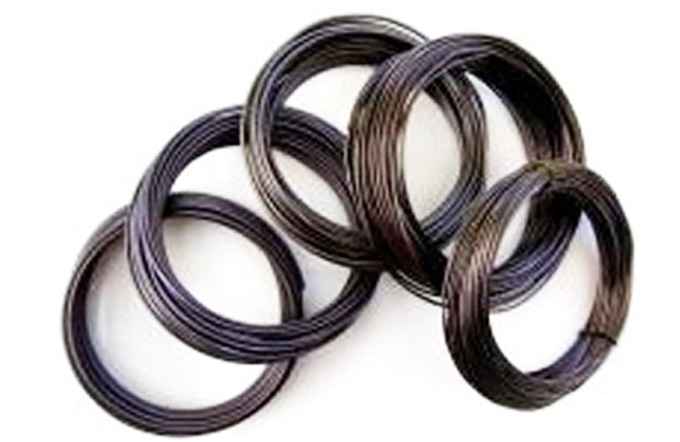 be sure to select Free Shipping when you check out