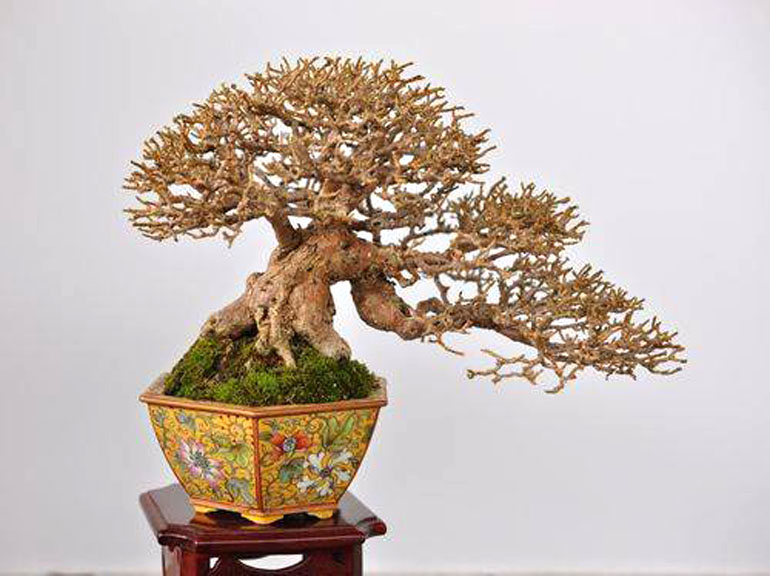 You don't see pots this ornate everyday. Our source offers no information on the type tree or the artist. At least in English; what text there is, is Vietnamese. Speaking of, you may not know that Vietnam most likely has more bonsai per capita than any other country. Here's some evidence from a 2014 Bark post. I found this photo while on my daily Facebook adventure. It was posted by Bonsai Nguyen Van Sau.
You don't see that many ornate or colorful pots in the West or Japan. The aesthetic seems to be one of restraint, where the artist is careful that the pot doesn't compete with or distract from the tree. But some other non-Japanese parts of Asia have no problem with colorful and ornate pots, especially with deciduous and other broad leaf trees. To my eye at least, most of the best of these more daring combinations work just fine. Beyond that, we'll let you be the judge.
Continued below…
plus another 5% off orders 100.00 or more
and FREE Shipping on U.S. orders 50.00 or more



all this adds up to great savings
on our already discounted books
This Sale Ends tonight, Wednesday, March 1st at 11:59pm EST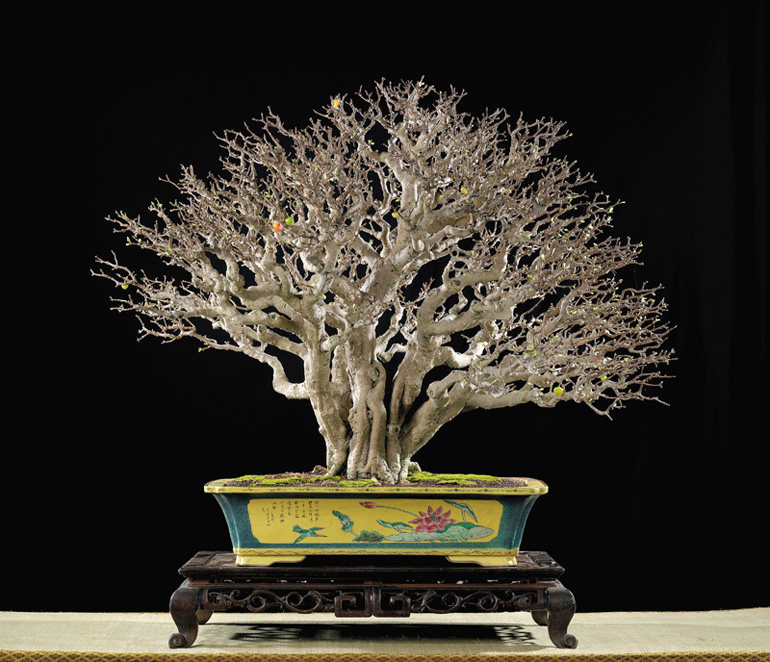 Heres's a colorful pot from Taiwan. In this case we know the artist – Yang, Kuo-Yin – and the type tree – Malpighia glabra. I borrowed the photo from a 2016 bark post.
Continued below…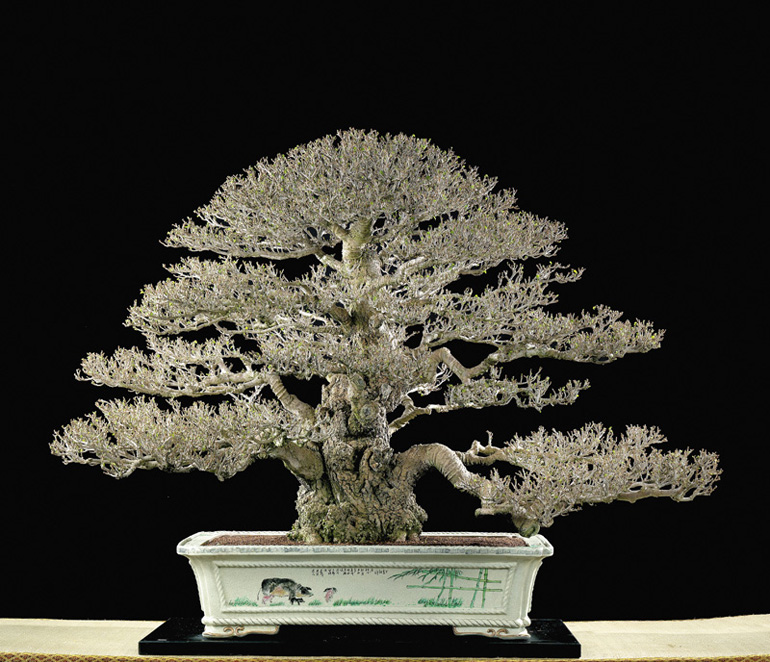 Another exceptional (if a little more subtle) Taiwanese pot. The tree, a Hibiscus tillaceus, isn't half bad either. Wu, Tung-Tai is the artist. The photo is from the same 2016 Bark post.
You can always use more bonsai wire…
plus another 5% off orders 100.00 or more
and FREE Shipping on U.S. orders 50.00 or more