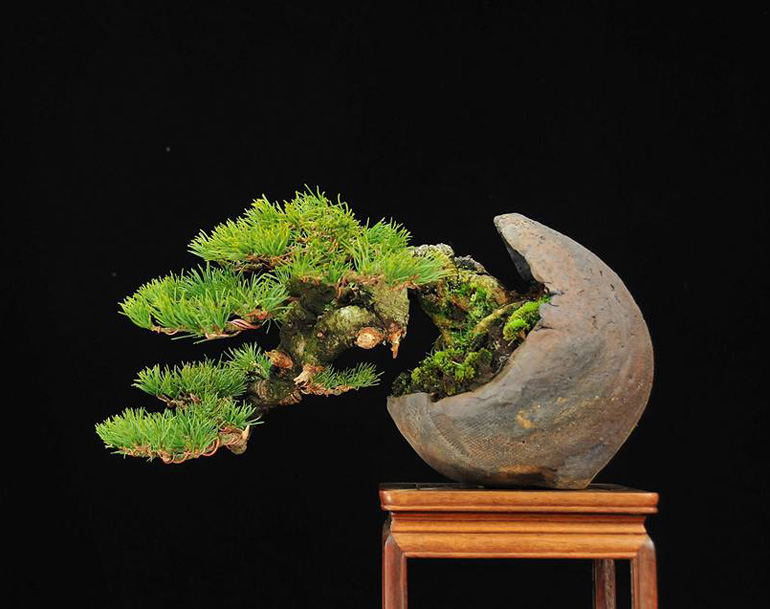 This sweet luminous little Japanese white pine belongs to Suthin. A total winner, right down to the perfectly pitched pot and the vivid yellow-green moss. Even given the fresh scar where a branch was just removed, it's still simply superb (must be alliteration day today). Another reminder of Suthin's bonsai vision and skills.
I don't usually pour it on quite so thick, but there's something about Suthin* and his prolific bonsai brilliance, that brings out my adolescent star struck nature. And I'm not the only one. Go to any show where Suthin is vending and watch the bonsai devotees gather round. Each one Suthin's best friend (in my experience, Suthin treats everyone like a close friend).
All three photos in the post are from Suthin's facebook photos
Continued below…
Another great sale is about to end
this sale ends tomorrow night, Sunday at 11:59pm EST
plus another 10% off orders 100.00 or more
and FREE Shipping on U.S. orders 50.00 or mo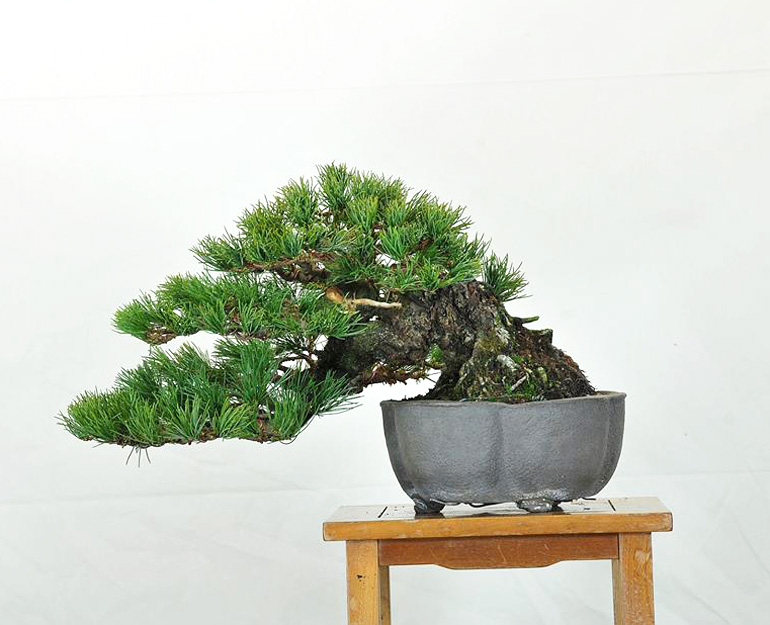 Another small strong Japanese white pine. I had to double check to make sure it's not the same tree as above in a different stage of development.
While we're discussing pines…
list price 34.95
SPECIAL ONLY 19.95
this special ends tomorrow, Sunday at 11:59pm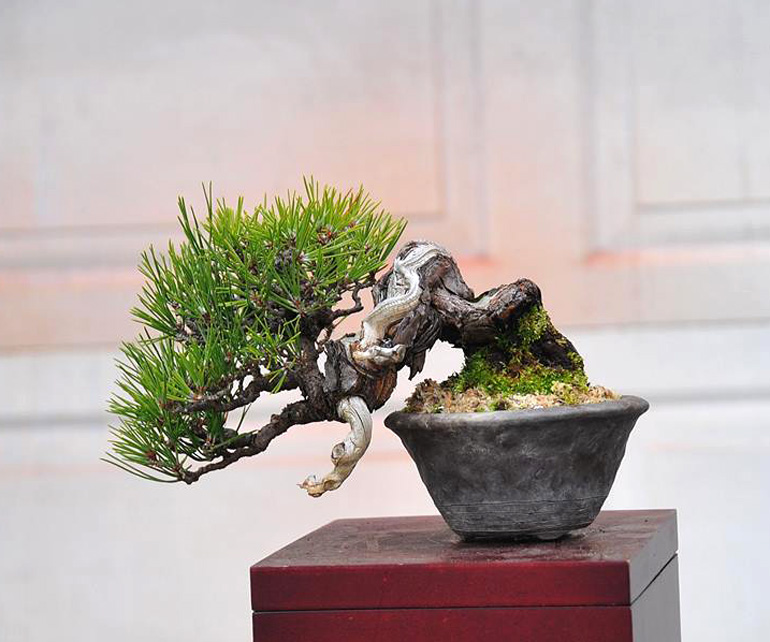 This rough little gem is a Japanese black pine. Still a little grooming to do, but all the right stuff is present.
*Sukosolvisit is Suthin's family name. But I've never heard anyone refer him as anything other than simply Suthin (pronounced Su tin)