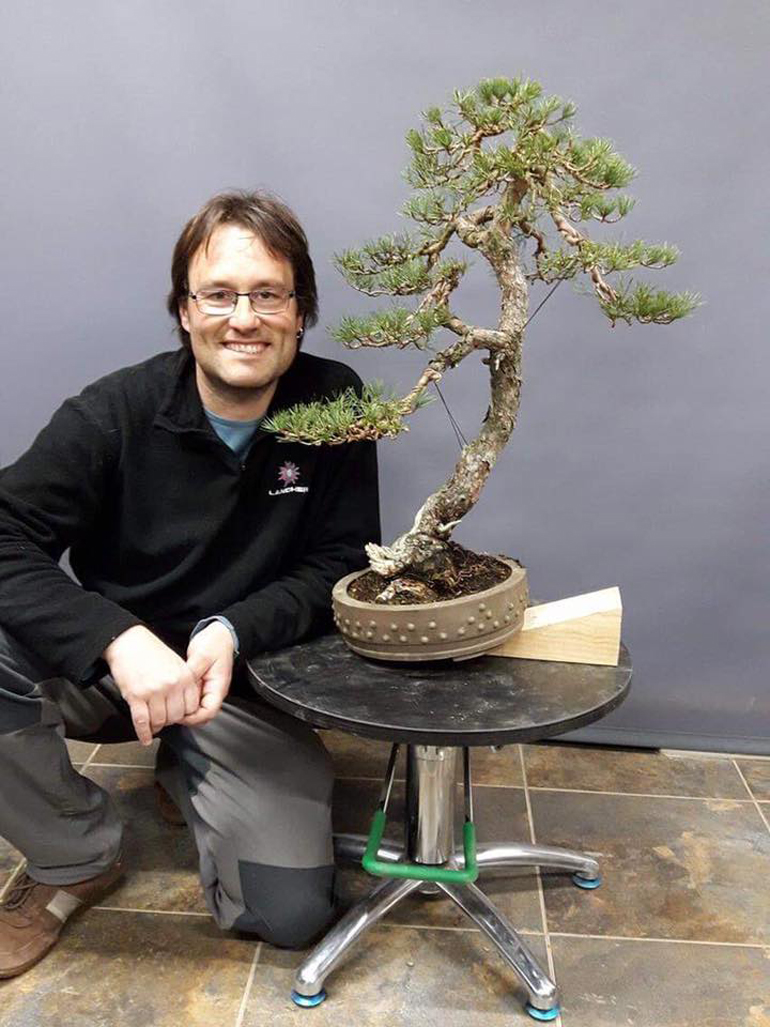 Another happy Green T owner. The smiling face belongs to David Quintana Mendiguren. The tree is a Scot's pine and the beautiful turntable is of course, David's Green T.
A Green T Turntable will change the way you work on you bonsai and enhance the results… And you'll enjoy the journey

Our new shipment of Green T turntables has arrived, so I thought I might regale you with some beautiful Green T bonsai, a few happy Green T owners and some good news from Bonsai Master Kimura and his appretices.
And by the way, we've got two models now. In addition to the Green T Basic model we now offer the New Green T Plus.
Here's a resounding Green T endorsement
by four Kimura apprentices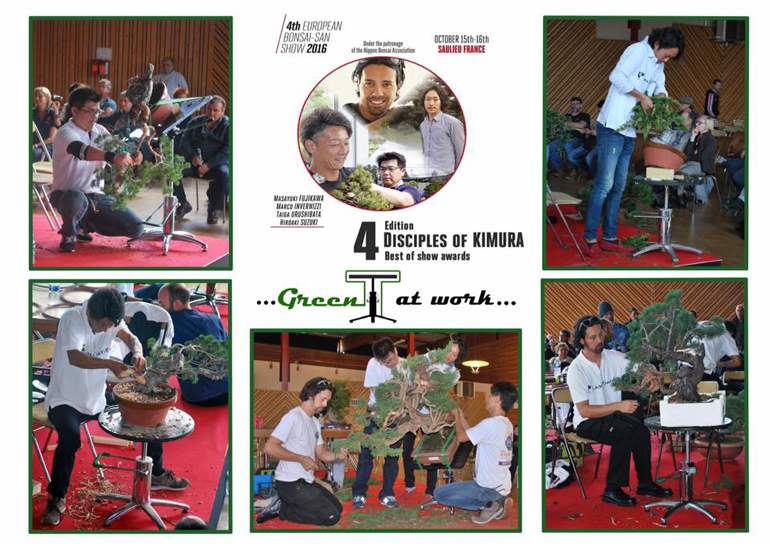 Four Kimura apprentices with bonsai and Green Ts.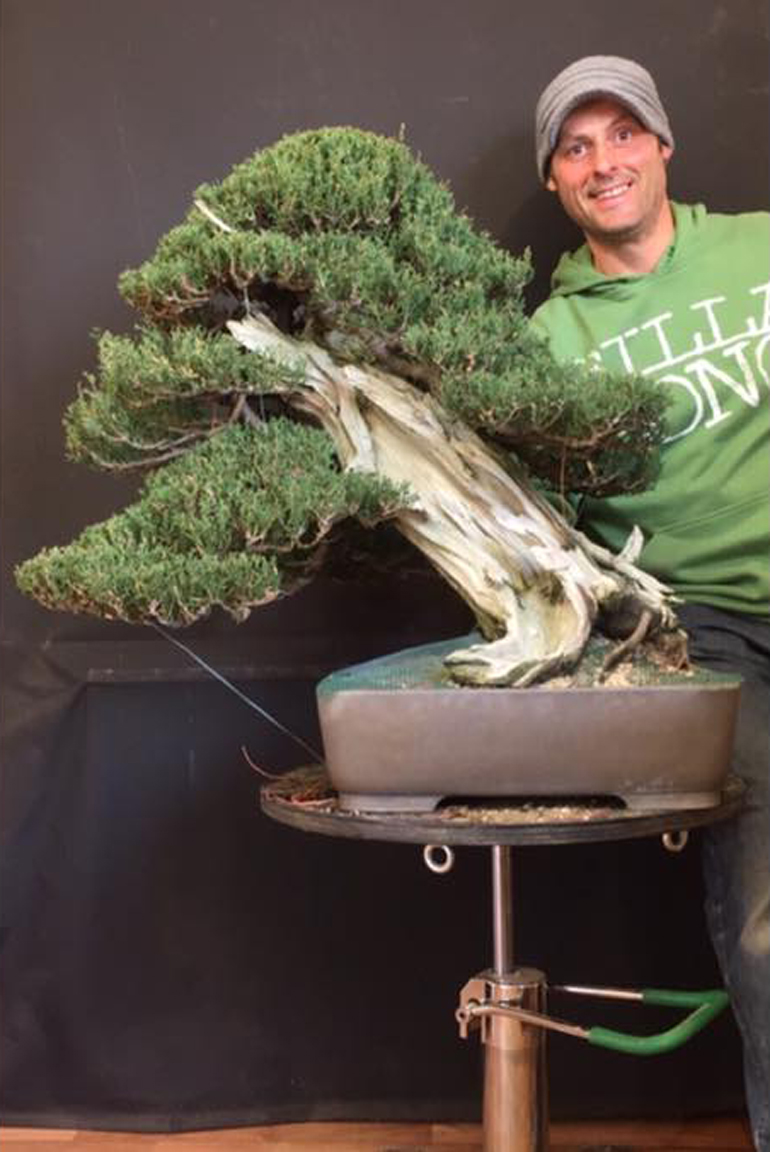 This happy Green T owner is Massimo Paterniani, as is the magnificent Italian cypress bonsai.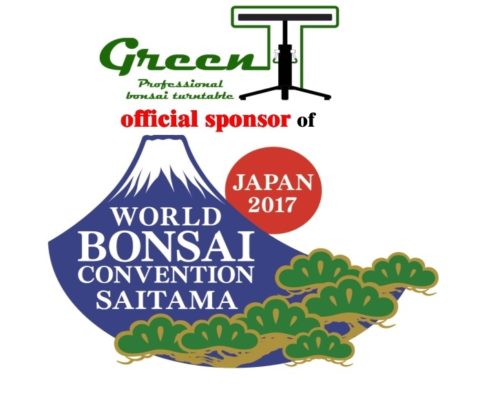 Green T is the official sponsor of the upcoming World Bonsai Congress that will be held in Saitama at the end of April. Every demonstration will take place on a Green T table and Master Kimura is already using Green T as the only table for magazine photo shoots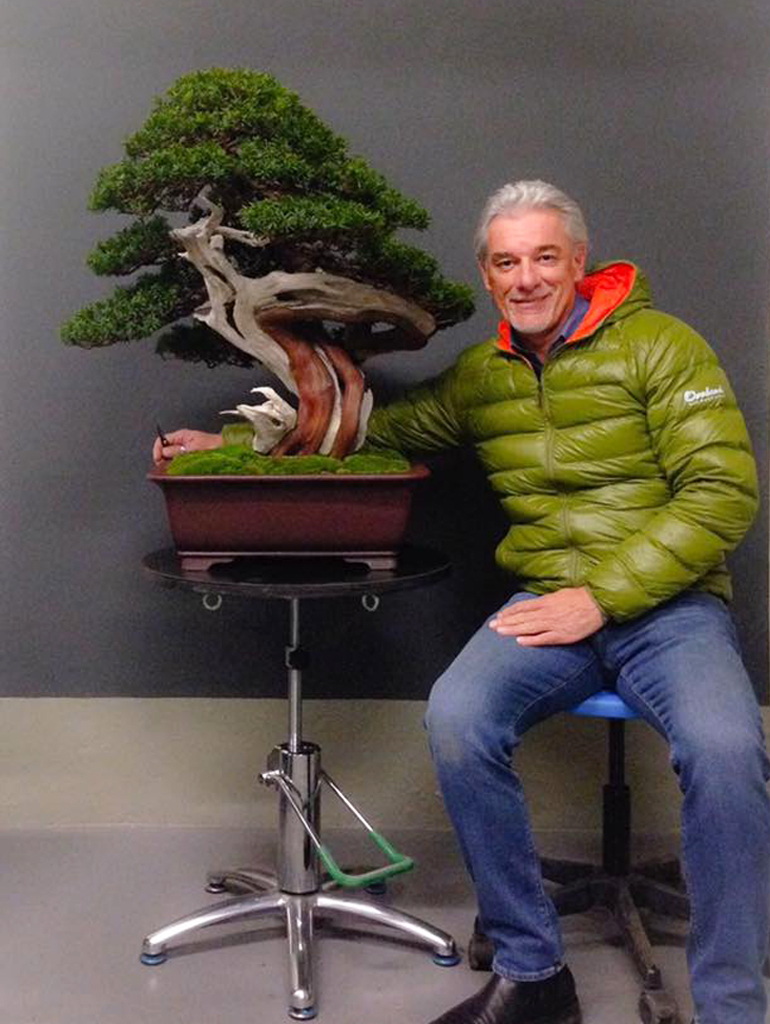 Edoardo Losio relaxing with his magnificent Yew and his Green T Plus.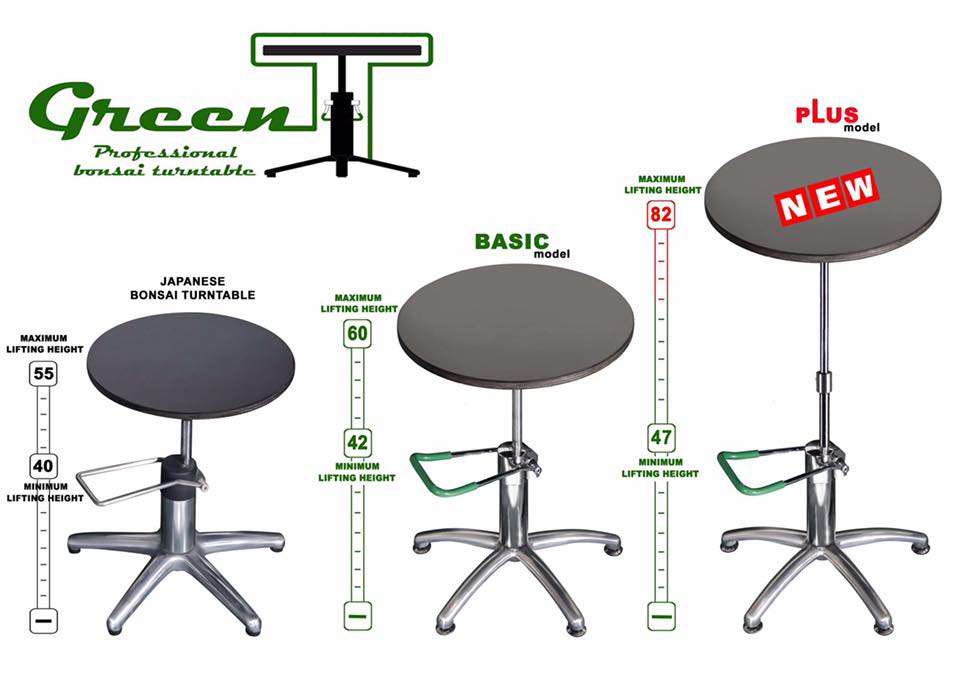 Green T Basic works for most people, especially with larger trees. But if you work on smaller trees, or like to work standing up, then there's the New Green T Plus.
A Green T Turntable will change the way you work on you bonsai and enhance the results… And you'll enjoy the journey
Bonsai Book Sale


almost all of our books are already discounted
this means double discounts for you
More Savings for Stone Lantern Orders
Extra 10% off orders 100.00 or more
and FREE Shipping on Continental U.S. orders 49.00 or more
but only if you choose free shipping when you check out