This now famous Japanese beech (Fagus crenata) received the coveted Kokufu prize at the 88th Kokufu Bonsai Exhibition. Aside from its overall magnificence, this tree provides a perfect example of what great ramification looks like. The photo is from the World Bonsai Friendship Federation. Identification and other details were provided by Bill Valavanis.
Ramification literally means branch development, or how branches grow. However, when it comes to the art of bonsai, it has come to mean branch development that displays a couple key features: taper and fine branching. These features are critical when it comes to developing quality deciduous (and other) bonsai.
Continued below…
Bonsai Book Sale ends soon



almost all of our books are already discounted
this means double discounts for you
Sale ends Friday night at 11:59pm EDT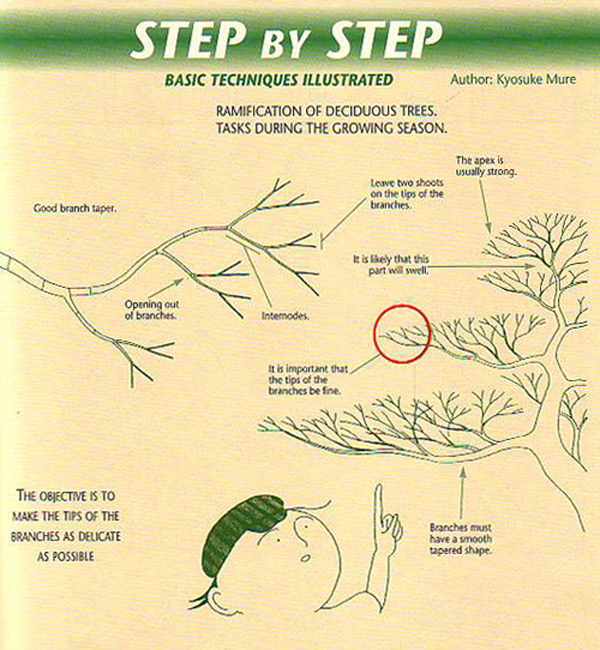 This illustration (originally from Bonsai Today magazine) is one of many that we featured in a three part series of posts from 2010 (links provided below). The following text is from the first post in the series...
Deciduous trees develop rapidly, but they also lose their shape rapidly. With precise pruning and pinching, you can create excellent fine branching in just a few years. But it's an on going process that requires continued pruning and pinching to maintain… (there's more here, here and here).
Ramification is not just about deciduous trees. A lot of skilled pinching and pruning is behind this Satsuki azalea's wild profusion of flowers. The photo, which we featured in another 2010 post on ramification, is from Robert Callaham's benchmark Satsuki Bonsai book (published by Stone Lantern and due back in print later this year).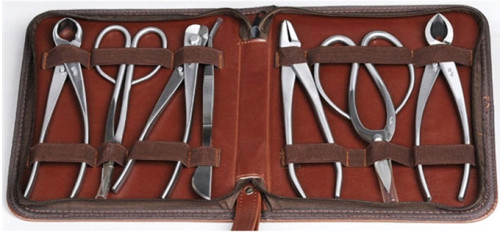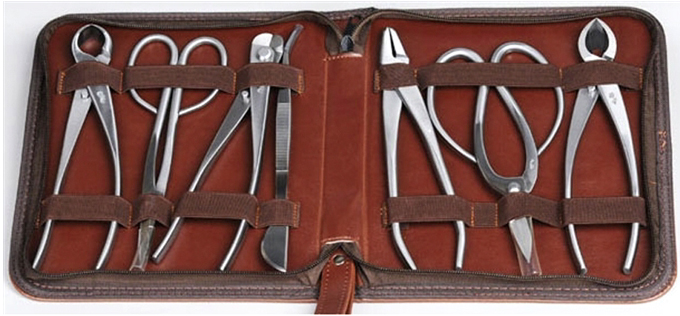 More Savings for Stone Lantern Orders
Extra 10% off orders 100.00 or more
and FREE Shipping on Continental U.S. orders 49.00 or more
but only if you choose free shipping when you check out