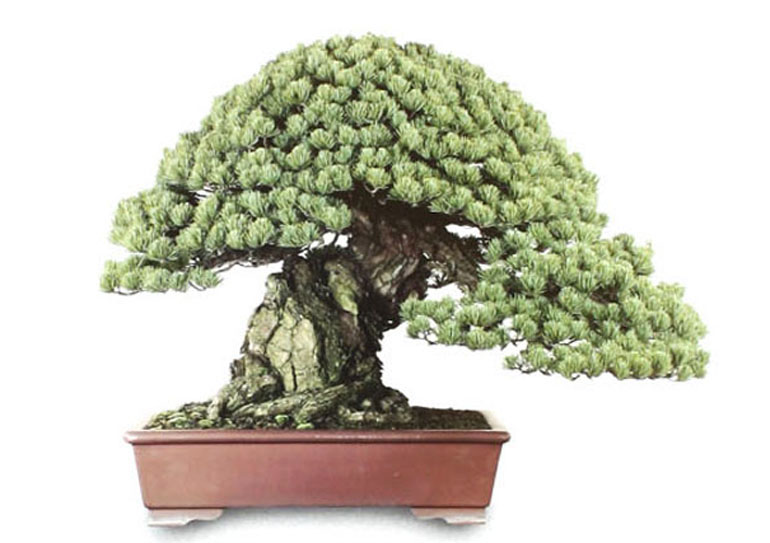 Japanese white pine from our 2017 Bonsai Calendar (sorry, sold out). This tree has no doubt been repeatedly wired over years of development.
In addition to sharing a couple useful tricks with bonsai wire, this post is to let you know that we have just begun a 3 day Bonsai Wire Sale. 20% off all of our wire (Bonsai Aesthetics wire, Yoshiaki wire, U.S. manufactured Copper wire).  When you combine it with our extra 10% off orders 100.00 or more and Free Shipping on Continental U.S. orders 49.00 or more (but only if you select Free Shipping when you check out), this is a good opportunity to stock up.
Sale Ends Monday at 11:59pm EDT
We have two large Bonsai Wire shipments on the way
and more in the works
Our Solution? A large Sale to make space

Sale Ends Monday at 11:59pm EDT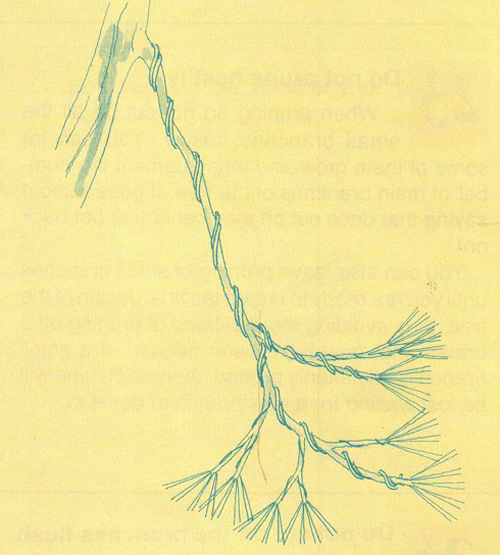 Too long and too straight. We all know you can add curves to a branch that is too straight, but did you know that you can also use wire to shorten a branch that is too long?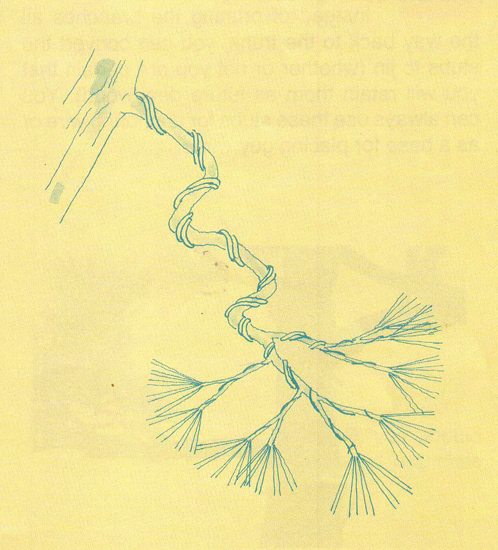 Much better. Now it's shorter and more interesting.
Have you seen our

Crack! Branches sometimes crack. In fact, experienced bonsai artists sometimes intentionally crack a branch in order to bend it more than it normally would. Either way, you need to stabilized it while it heals (see below). You also need to apply sealing paste (cut paste).

Keep it still. You can use a guy wire to prevent any more downward movement while the branch heals. All four drawings in this post are from Bonsai Today issue 21.