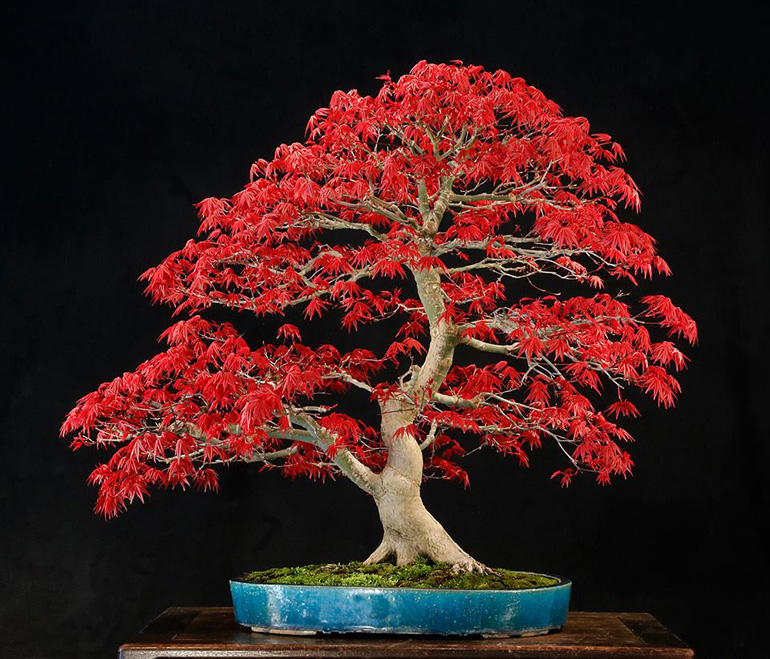 There are numerous plants in this world with red or reddish leaves, but very few can rival the sheer brilliance of this Deshojo Japanese maple. And just in case your eyes are completely drawn in by the intensity of the leaves, it might be worth pointing out the brilliance of the pot as well.
Both of these rather impressive Japanese maples were posted on facebook today by Bill Valavanis. Here's what Bill wrote about them…
"Two of my maple bonsai looked kind of good today so I thought I'd share their beauty with friends. Deshojo Japanese maple and Shishigashira Japanese maple. Enjoy!"
Two NEW Sales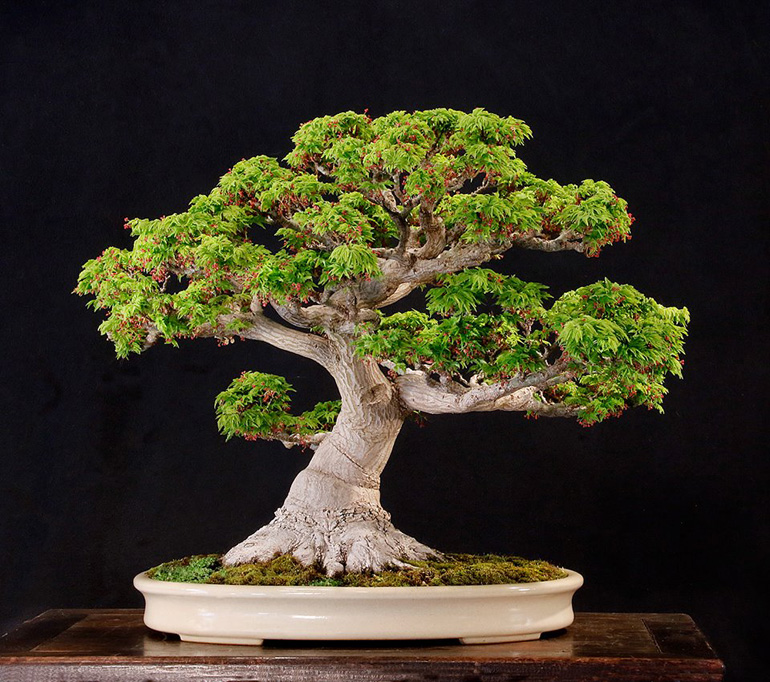 Here's a familiar tree. One of Bill's famous Shishigashiras.
Extra Savings for Stone Lantern Orders
10% off orders 100.00 or more
and FREE Shipping on Continental U.S. orders 49.00 or more
but only if you choose free shipping when you check out