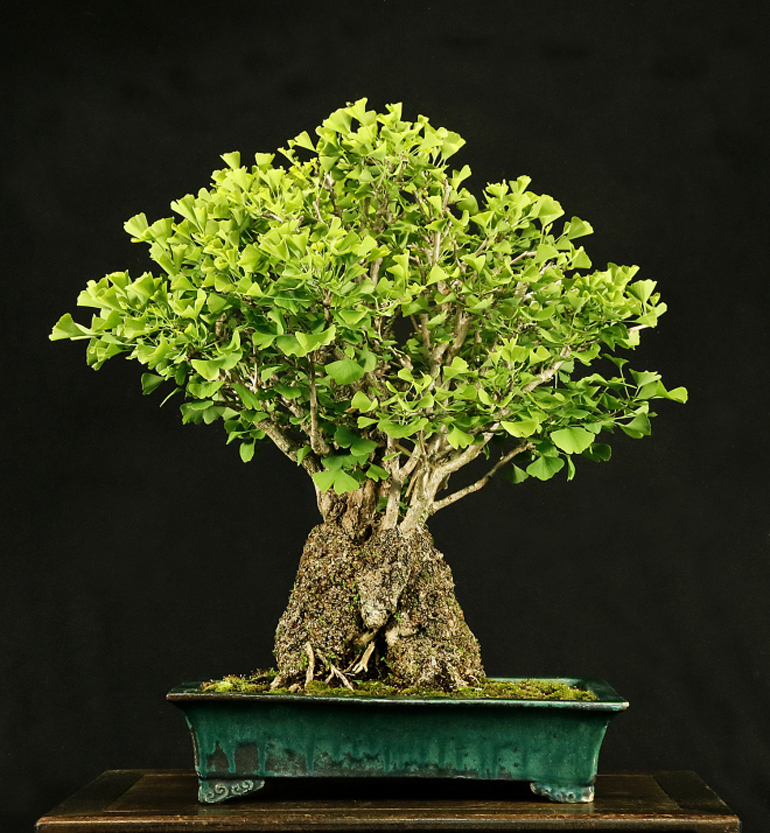 You don't see that many Ginkgos bonsai and when you do, they're usually not this good. A couple things that stand out are the brilliance of the new leaves and how that brilliance is reinforced by the green moss, the green pot and even the barely perceptible little green buds on the trunk. And then there's the perfect little trunk that looks a bit like a termite mound. I borrowed the photo from Bill Valavanis' blog, Welcome to My Bonsai World.
Getting a late start today, so we'll take the easy way out. This one originally appeared in June, 2015 (the photos anyway… I've redone much of the text). It has been a while since we've shown any Ginkgos and these are still among the best.
You don't see that many Ginkgo bonsai. My guess is that this is because they are limited in terms of what you can do with them. The branches tend to grow more or less straight up and tightly bunched, and most seem to want to stay that way. Also, we'd be remiss not to mention that Ginkgos have been around for 270 million years.
sale ends Sunday night

This one may be the very best Ginkgo bonsai we've ever seen. It's from Classic Bonsai of Japan (unfortunately, out of print). 50 years old, 33 inches (82cm). We originally featured it way back in 2009.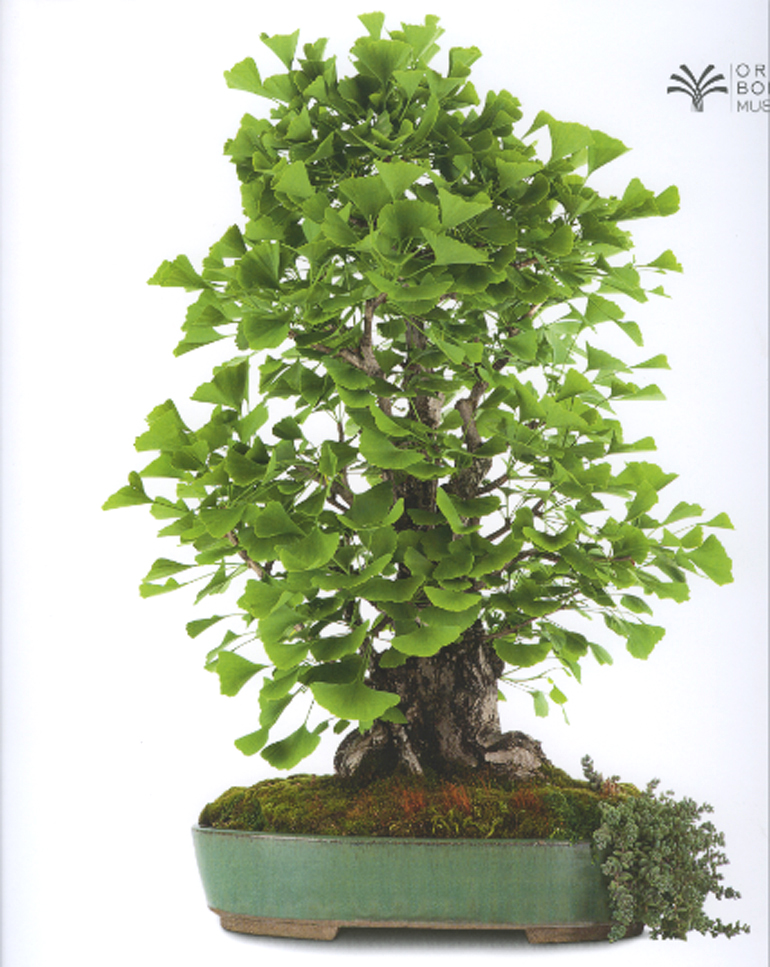 A close up of the cover tree from the Crespi Bonsai Museum gallery book. As you can see, it deviates some from the usual straight up and tightly bunched Ginkgo characteristic.
This one also deviates a bit (but not that much). It belongs to Alex Probst. The pot is by Horst Heinzlreiter, a Bark regular.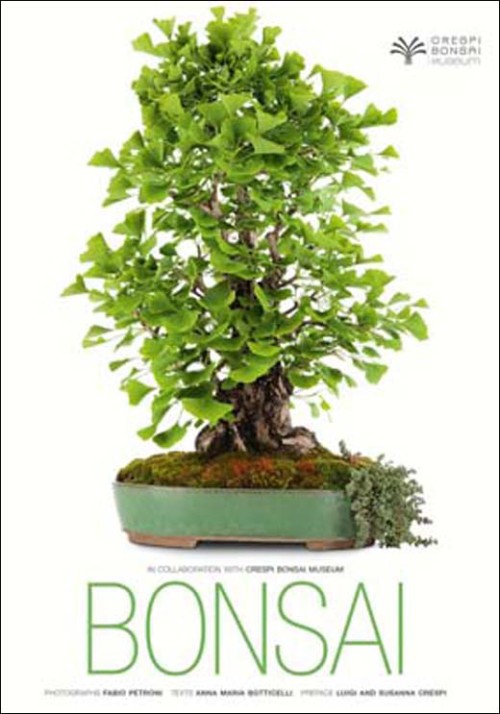 Here's that Crespi Bonsai book we referenced above. As you might suspect, it's available at Stone Lantern.
a
Extra Savings for Stone Lantern Orders
10% off orders 100.00 or more
and FREE Shipping on Continental U.S. orders 49.00 or more
but only if you choose free shipping when you check out