Cork bark pine with lightning bolt. I cropped this photo to eliminate background noise while emphasizing the tree and scroll. The original photo (below) and the rest of the photos in this post were taken by Boon Manakitivipartat at the just completed World Bonsai Convention.
The last few days we've been featuring shots from the World Bonsai Convention, which ended yesterday. There's no good reason not to continue… after all some of the very best bonsai in the world were there.
All the photos in this post were taken by Boon Manakitivipart, an influential American bonsai artist and teacher who we've been following here on Bark for a long time.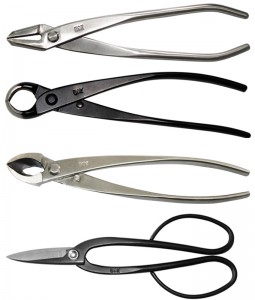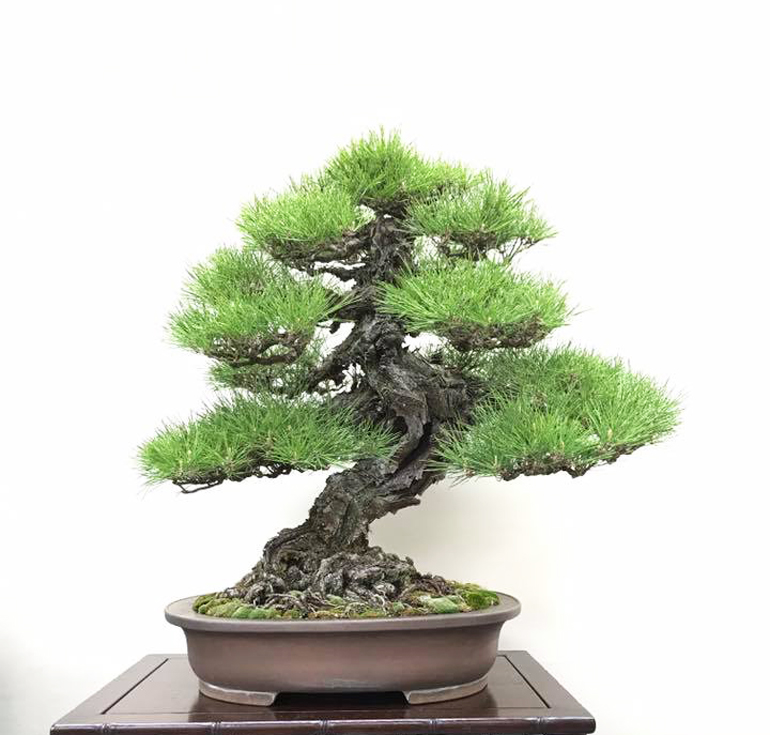 There were no captions with Boon's photos, but it's easy to see that this is another Cork bark Japanese black pine.
I did some minor cropping on most of the photos to eliminate background noise. And, as you can see, I also cropped a couple photos to show off some details.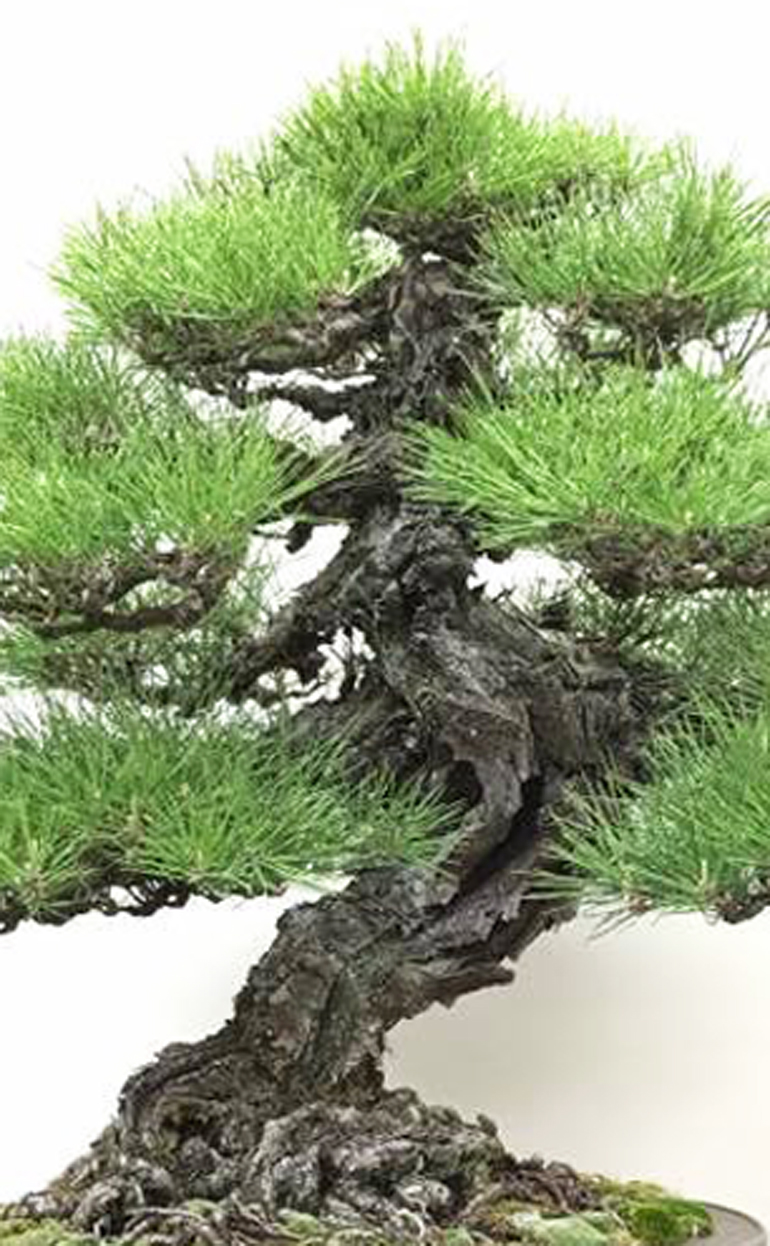 A closer look at the corky bark. My apologies for the fuzz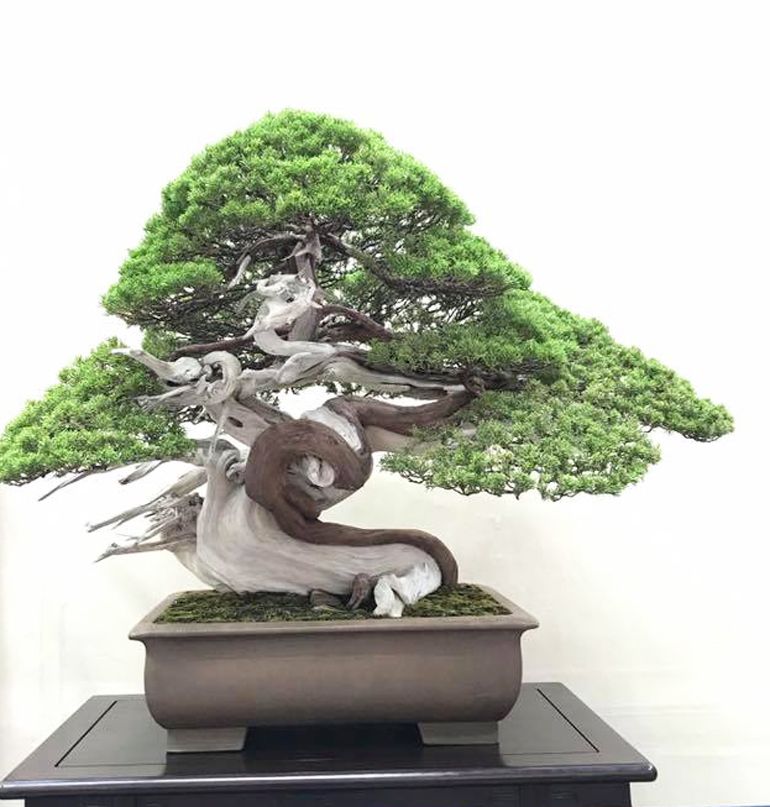 Shimpaku of course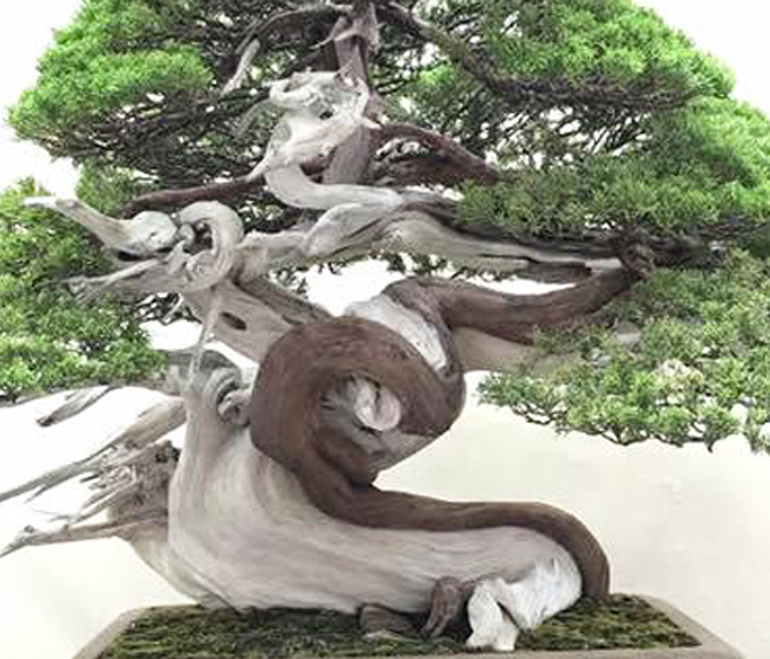 This closeup zooms in on the fluid living vein and its contrast with all that wildly expressive deadwood.
Speaking of Pines & Junipers…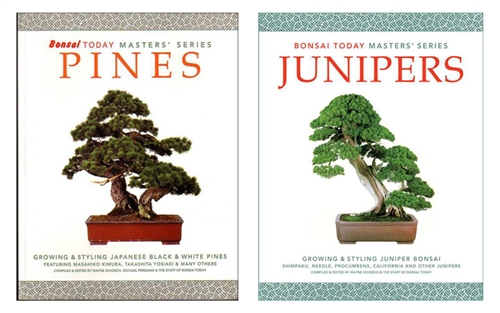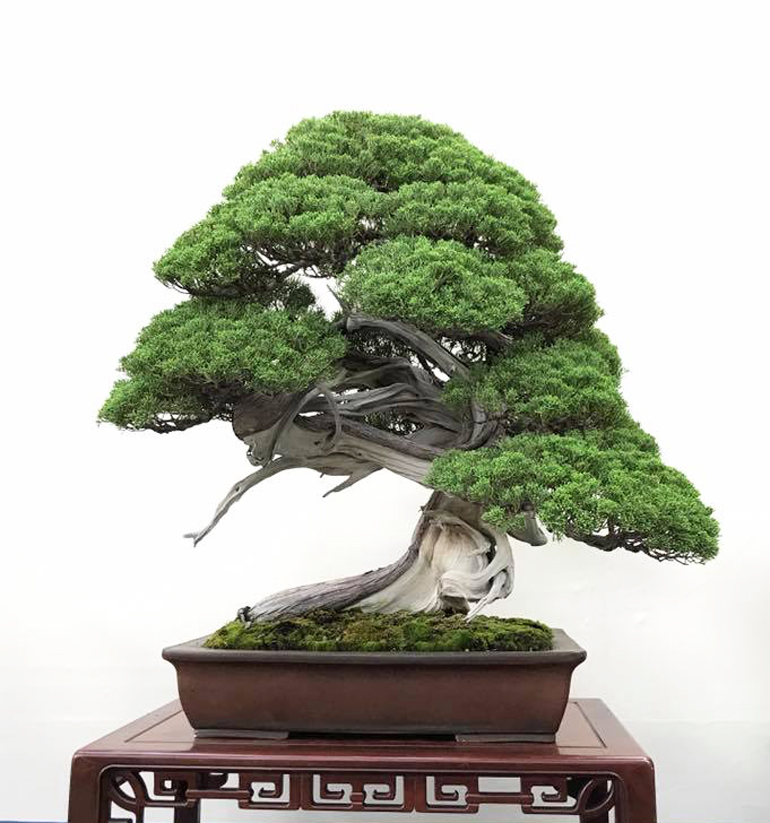 Another Shimpaku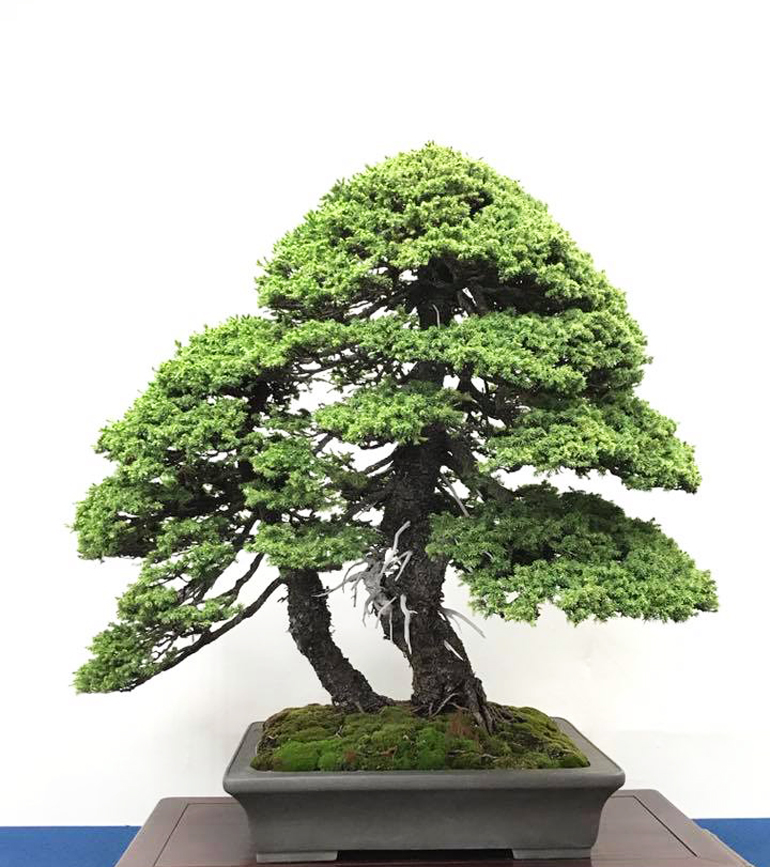 Is this an Ezo spruce?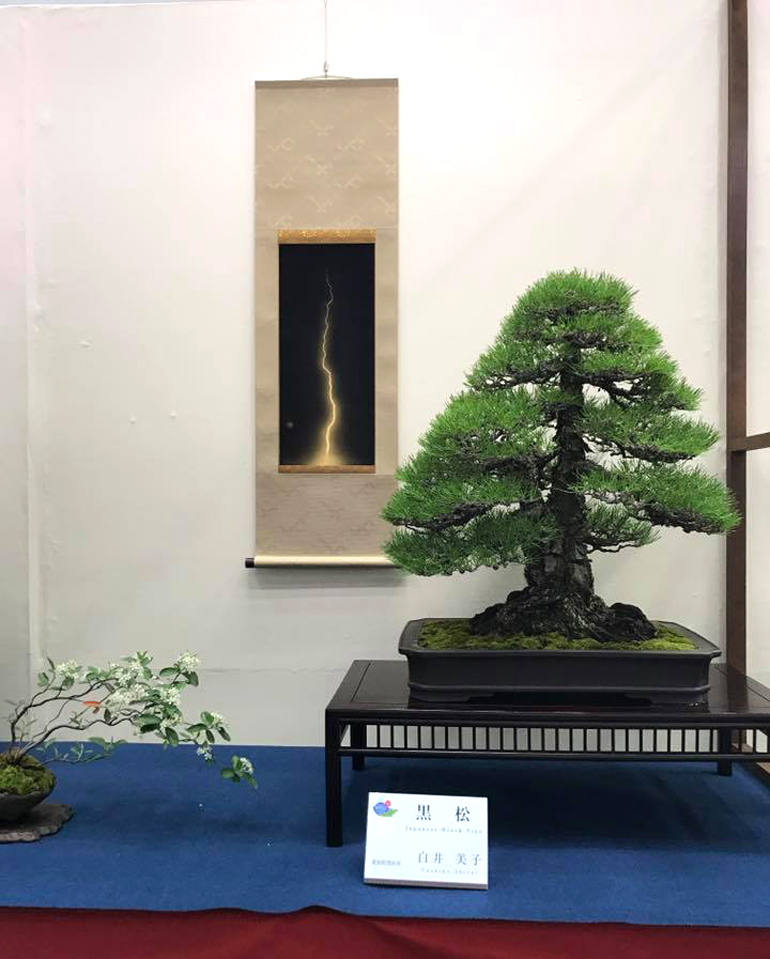 The uncropped original of the photo at the top of the post