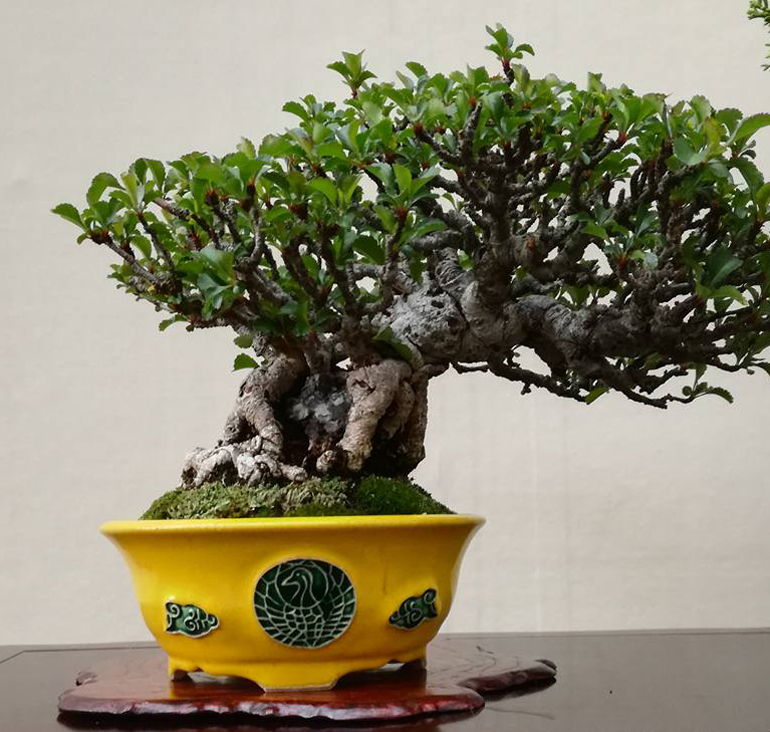 Nice tree. Spectacular pot. This shot is from the just completed World Bonsai Convention. I cropped the original (see below) to eliminate some background noise.
Staying with the World Bonsai Convention theme, though this time it's all Shohin (small trees). I can't read the name of the person who took these photos, but here's your link.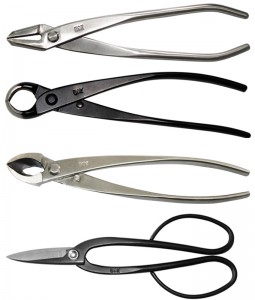 sale ends tomorrow, Wednesday at 11:59pm EDT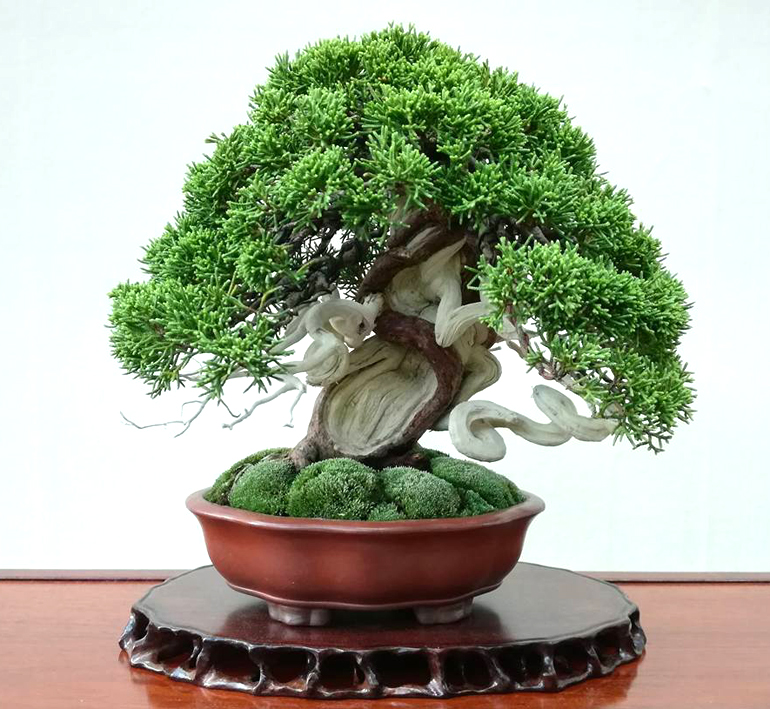 Judging by the photos I've seen so far, it would easy to surmise that at least half the trees at the Convention were either Shimpaku junipers (like this one) or pines.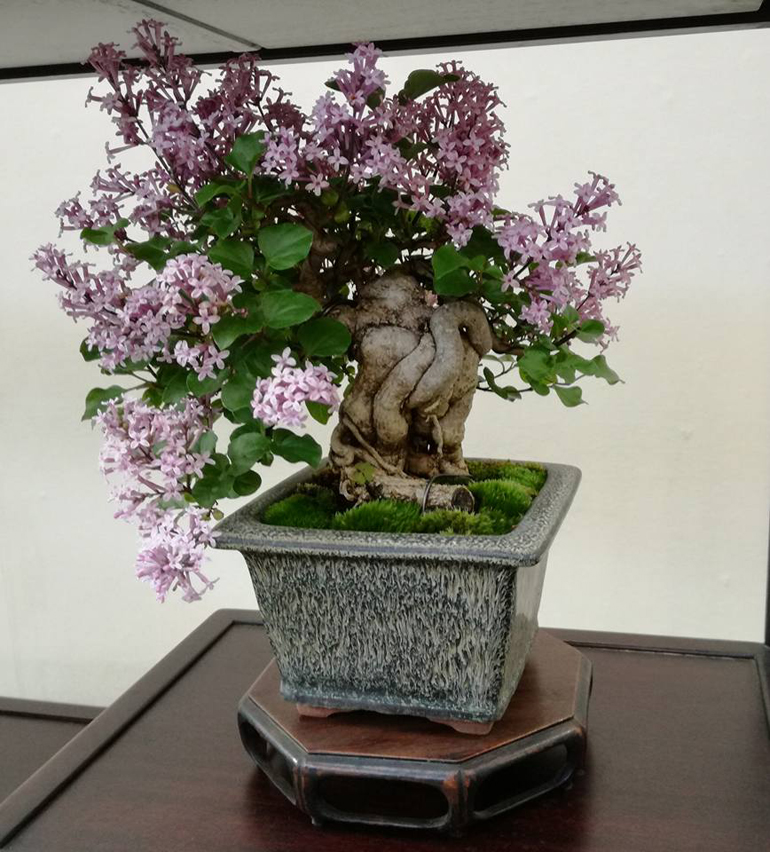 Lilac?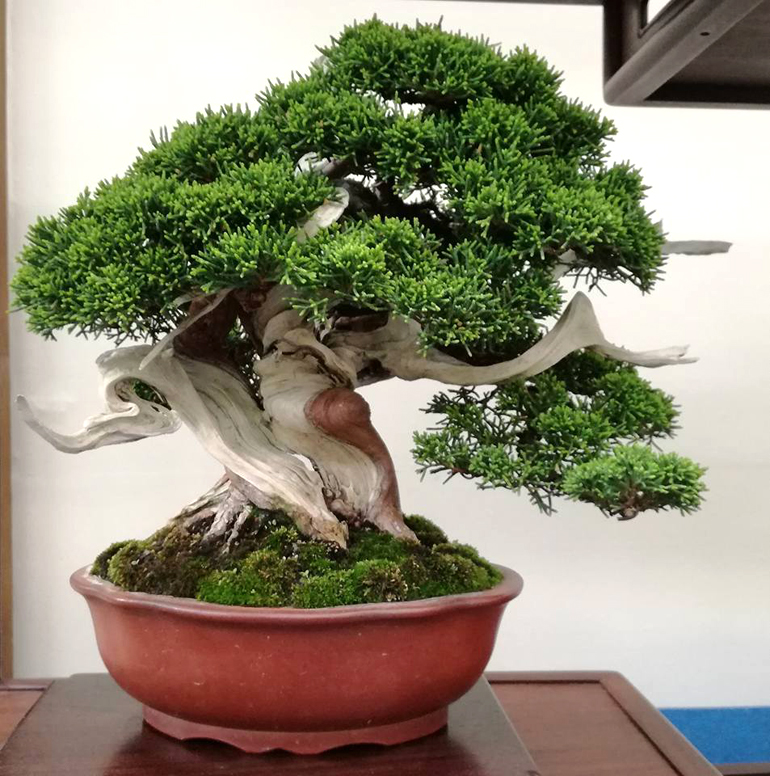 Another Shimpaku
Close up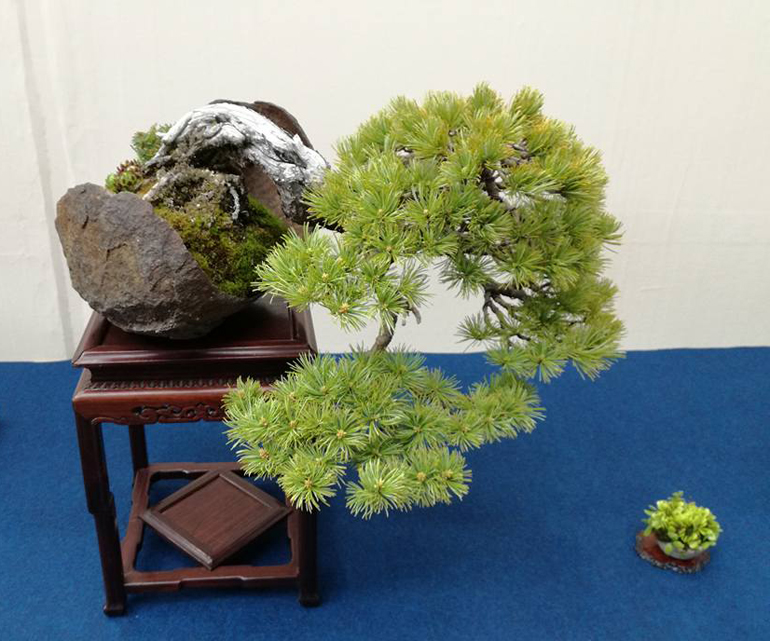 Japanese white pine
A closer look at the pot (and the base of the trunk)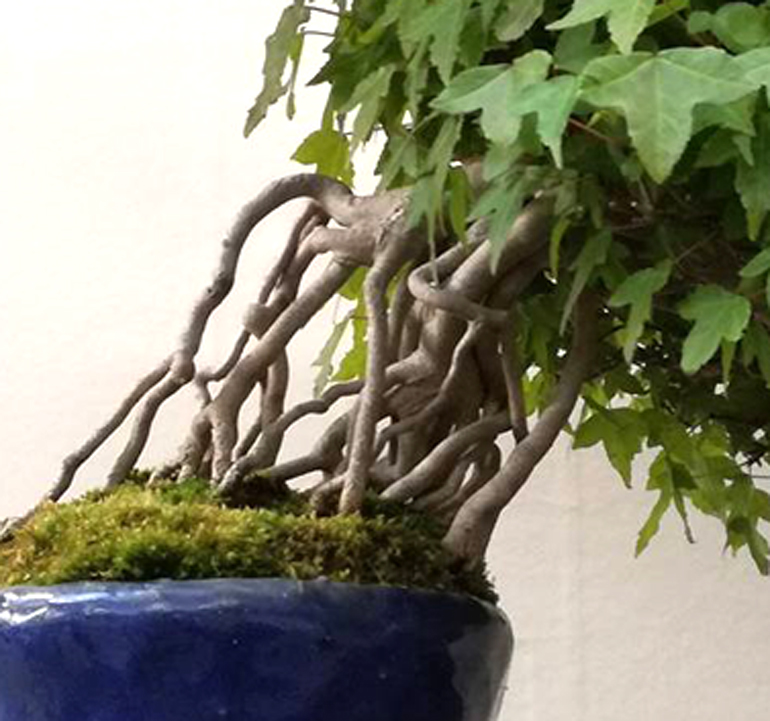 Trident maple. Exposed root style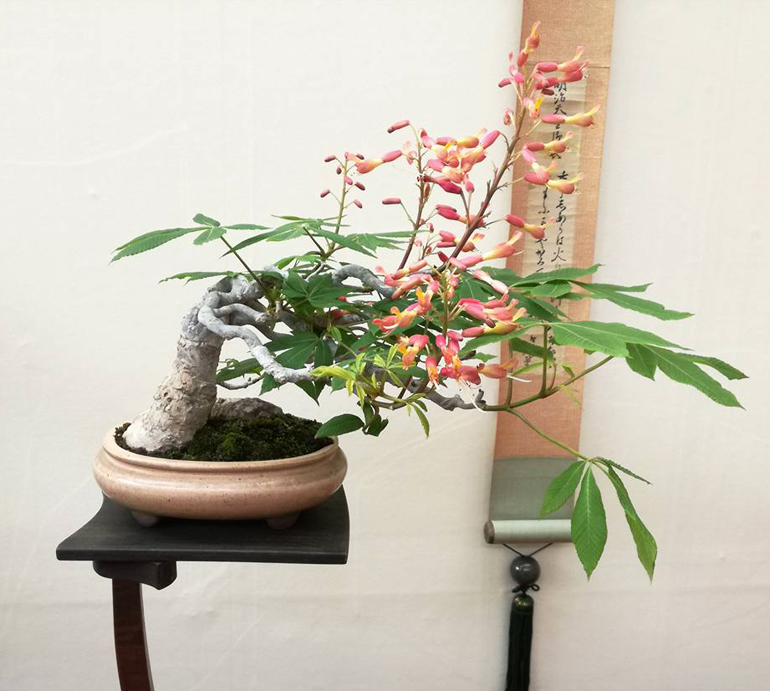 Your guess is at least as good as mine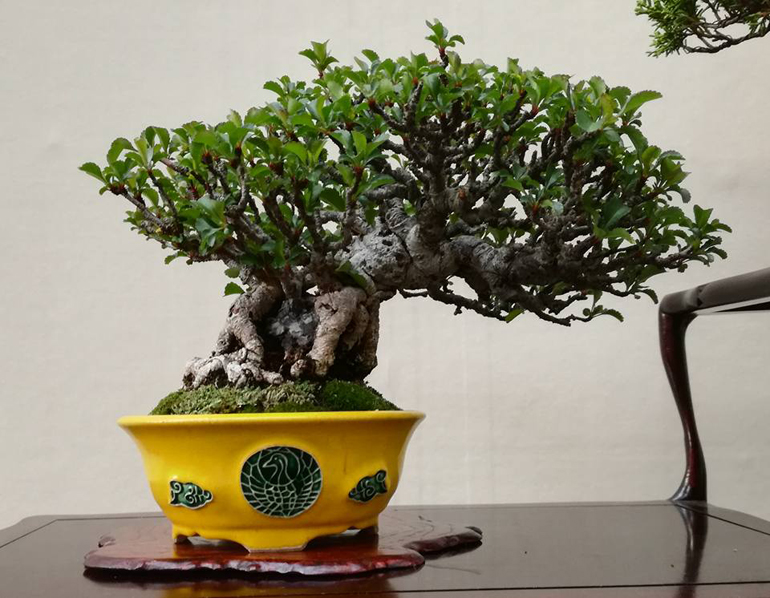 The uncropped original of the tree at the top of the post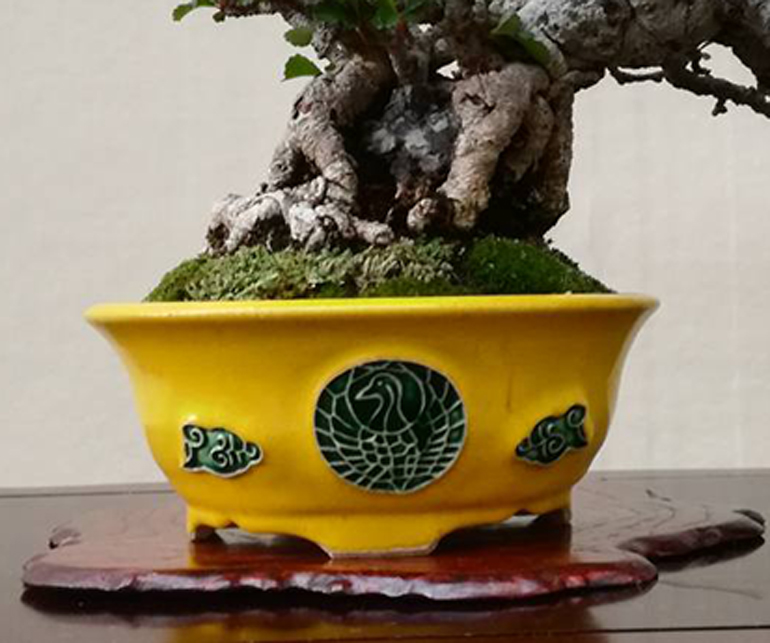 Close up of the spectacular pot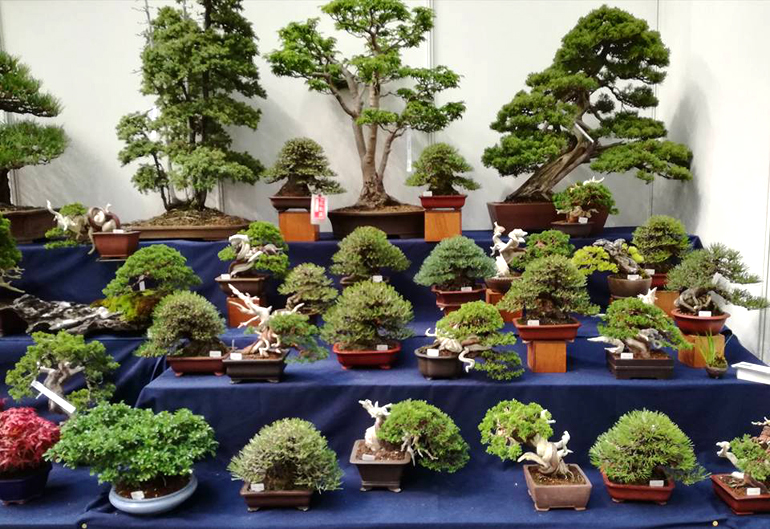 A small slice of the vendor's section