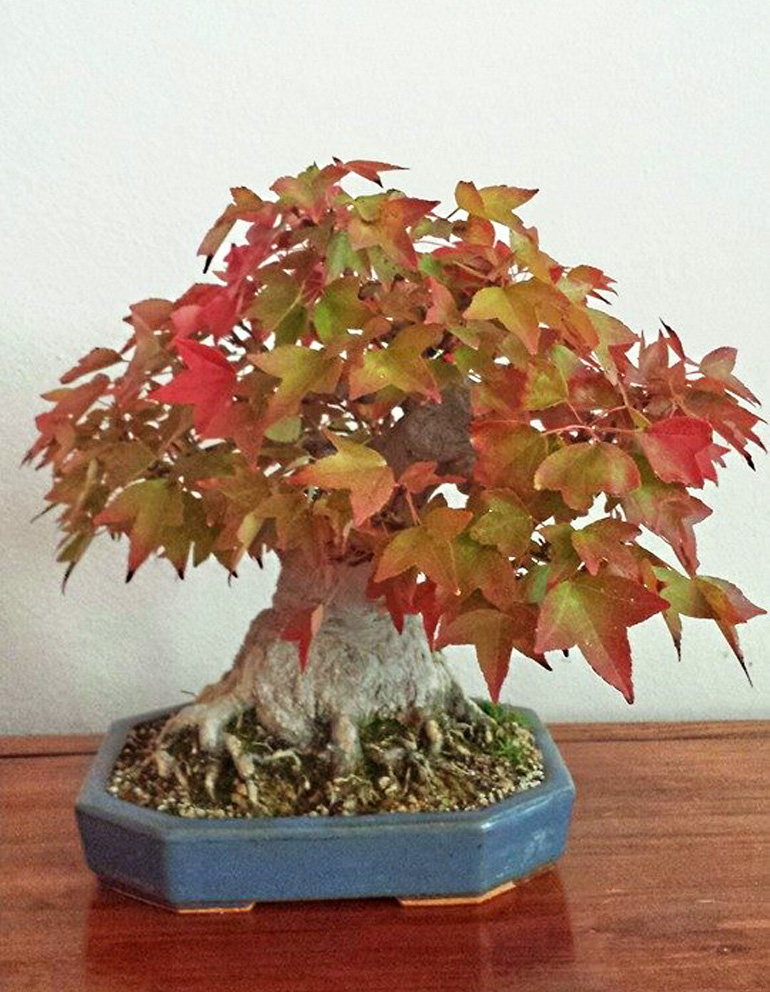 This Shohin Trident maple is one of a large group of bonsai displayed on a plaza in Treviso, Italy.
Getting a deplorably late start this morning, so we'll take a quick journey back three years to a unusual post about some Bonsai on an Italian plaza. I have no idea if it was a one-off situation or they're still displaying bonsai there to this day. 
I think this the first time we've featured bonsai on a plaza. In Italy, or for that matter, anywhere. The displays belong to Barbazza Bonsai. The city is Treviso. You can visit Barbazza on facebook or on their website. Or, best of all, you could go to Italy.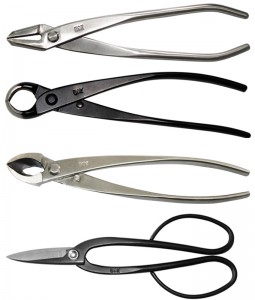 sale ends tonight, Wednesday at 11:59pm EDT
What could be better, sidewalk cafes, old world architecture and bonsai?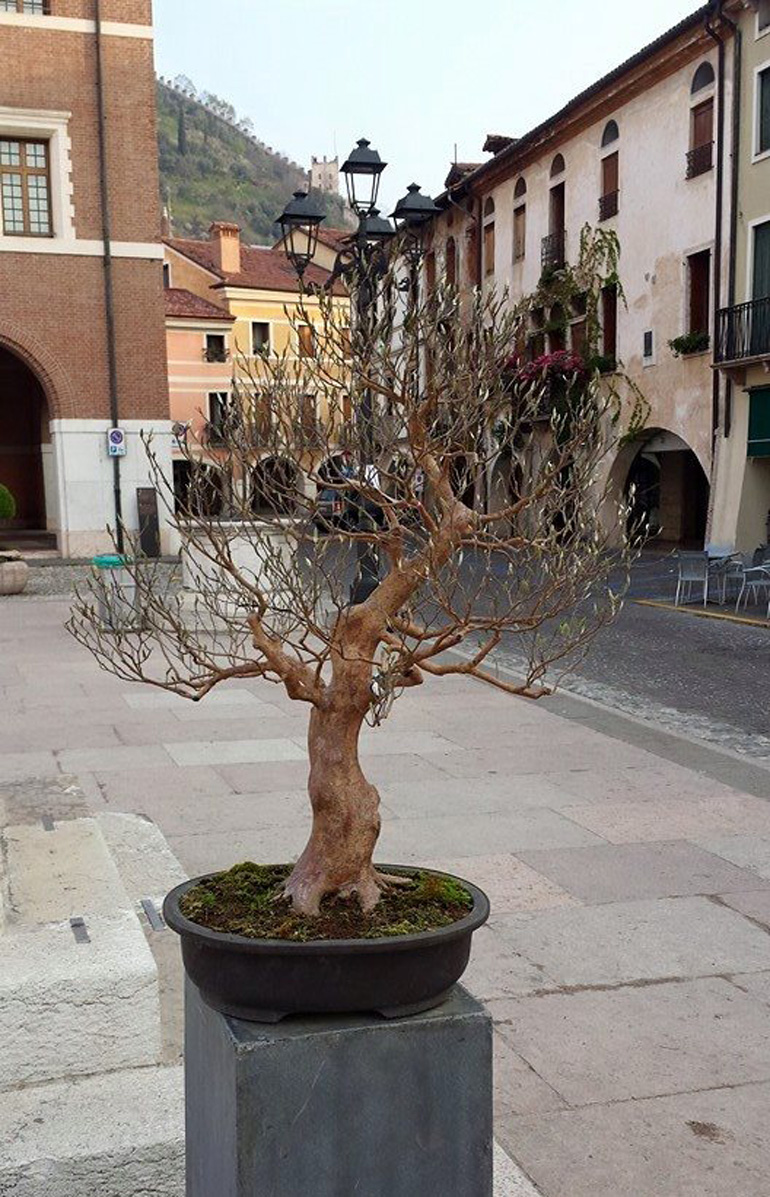 Another great bonsai and architecture shot. Looks like Treviso is an old walled city.
And then there are the ubiquitous men on horses with their grey-green patina (and pigeon droppings) contrasted with brilliant fall colored bonsai.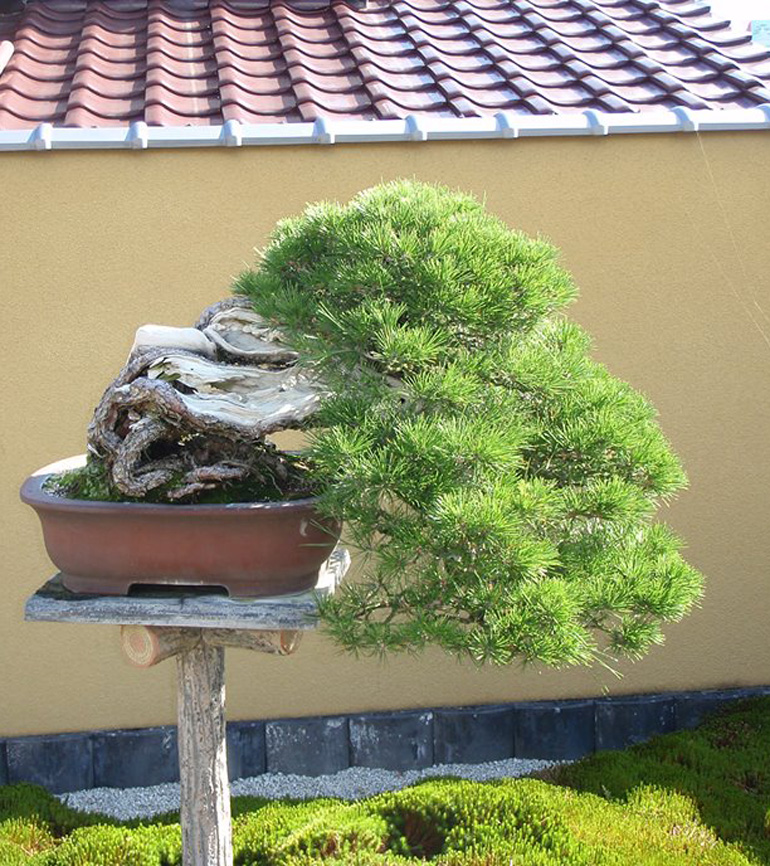 An old Yamadori pine with a terra cotta tile roof (another ubiquitous feature in southern Europe).
One more plaza shot (with other common features in the background).