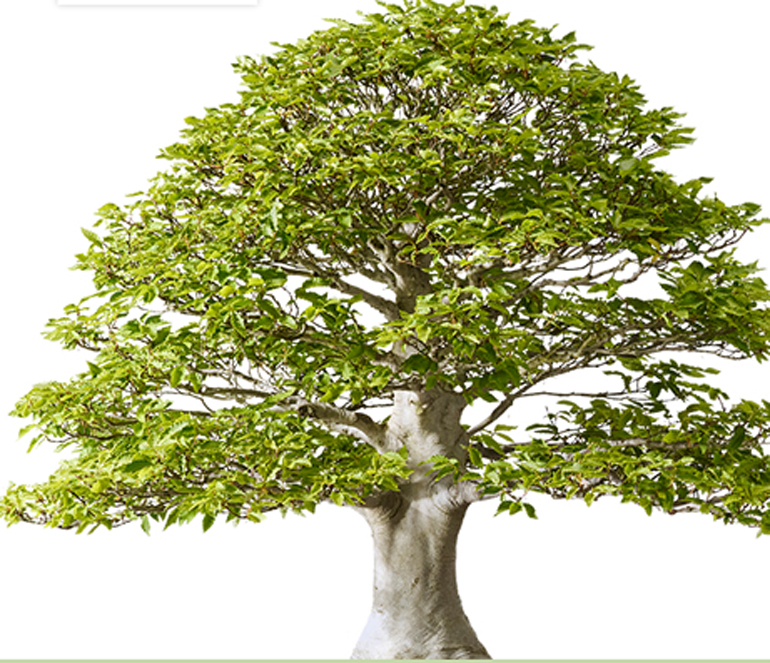 This lovely bonsai lives at the Pacific Bonsai Museum near Seattle. We borrowed the photo from their website. I cropped some text and other images out of the original image (below).
I love the Pacific Bonsai Museum. Not only do I love the idea of a museum devoted 100% to the art of bonsai, but I also love this particular 100% bonsai museum. The setting is beautiful, the trees are among the best and the devoted and knowledgeable staff host a series of exciting events.
Continued below…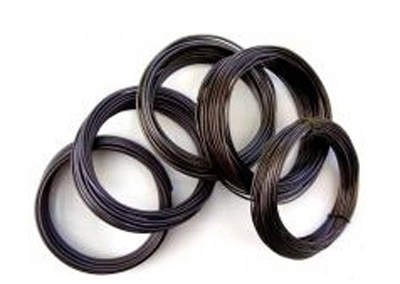 (all of these specials end Sunday night… see below)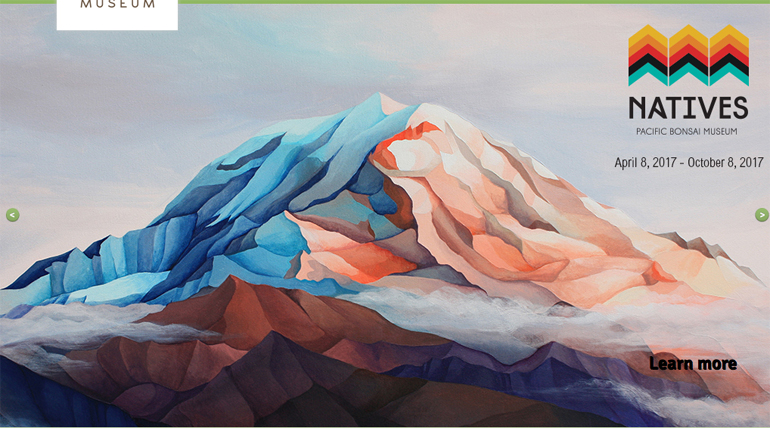 "American landscapes, painted by contemporary artist Iuna Tinta, serve as artistic representations of a bonsai's indigenous ecosystem. Trees from Pacific Bonsai Museum are joined with those of bonsai artists Scott Elser, Michael Hagedorn, Randy Knight, Ryan Neil, & Dan Robinson, all of whom champion the use of native trees as bonsai." Quoted from the Museum website.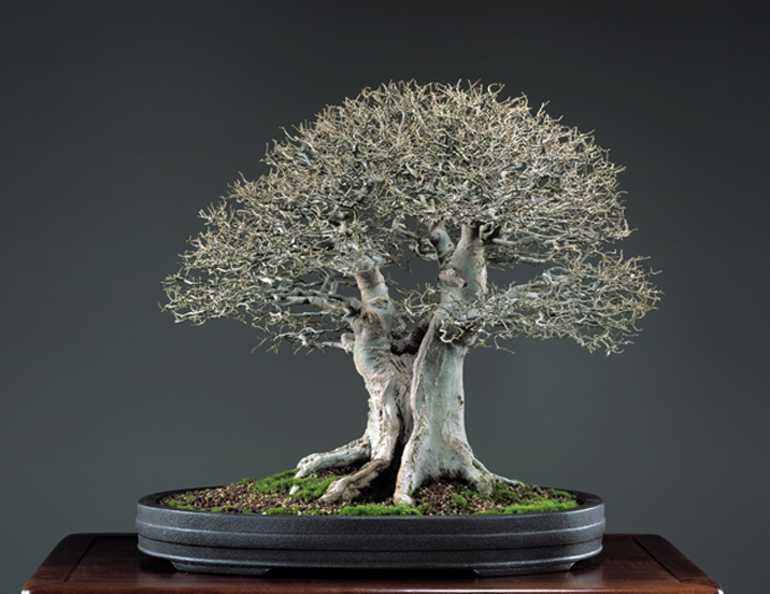 If you've been following us for a while, you'll recognize this tree. Here's quote from a previous Bark post... "This magnificent old Chinese hackberry (Celtis sinensis) lives at the Pacific Bonsai Museum in Washington State. A not-to-miss experience if you're ever out that way. Though the distinctive split trunk needs no comment, you might also notice the highly developed ramification (fine branching). The tree was donated to the Museum by Ben Oki."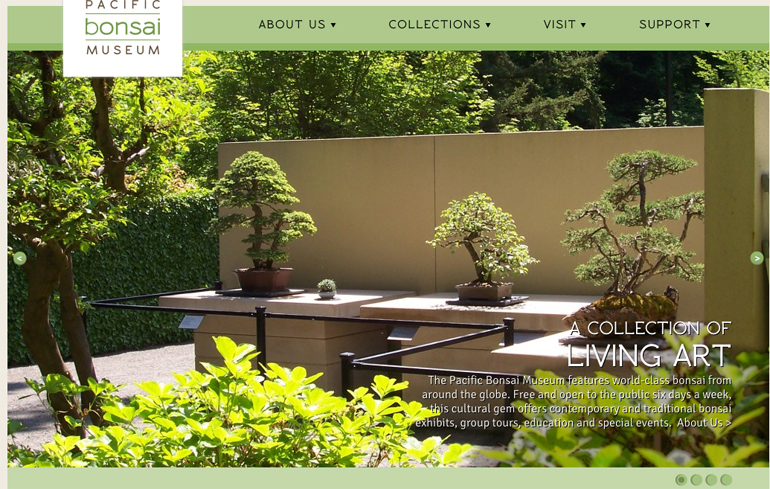 This will give you some idea of how the bonsai are displayed and the lovely setting.
additional 10% off orders 100.00 or more
and FREE Shipping on Continental U.S. orders 49.00 or more
but only if you choose free shipping when you check out
(additional 10% and Free Shipping change Sunday night… see below)
100% art of bonsai includes Kusamono of course. "Completing each display are accent plantings by kusamono artist Young Choe and bonsai potter Vicki Chamberlain. Native plants from the featured habitats fill each container which themselves are made from minerals collected from the same region." Quoted from the Museum website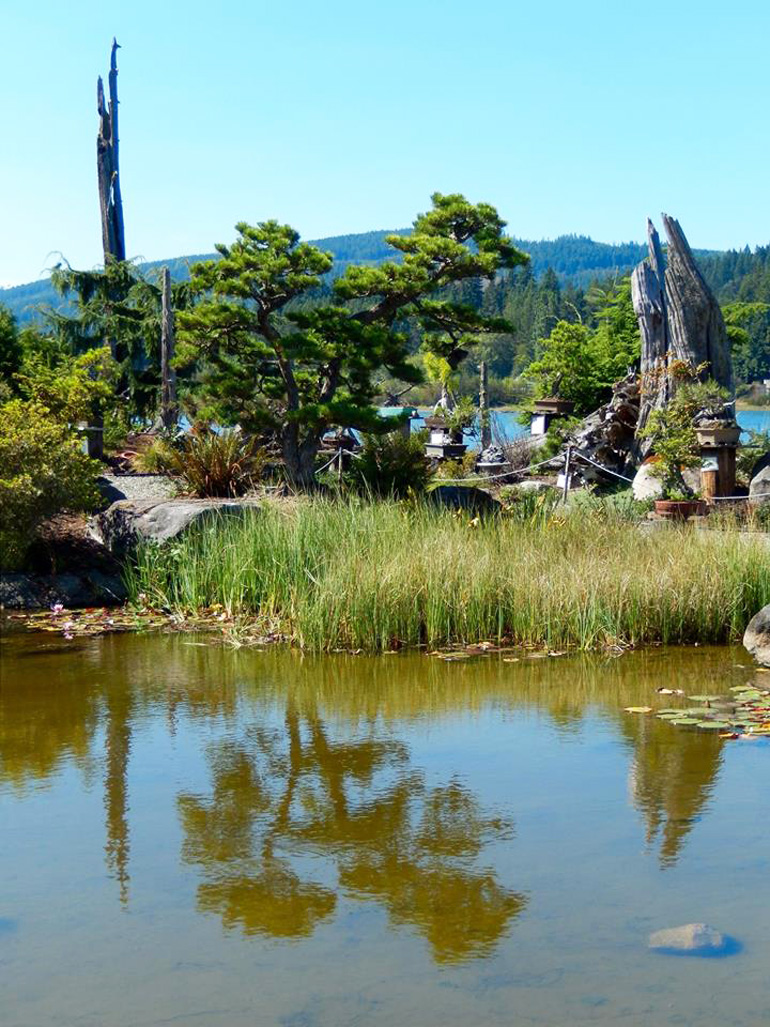 A piece of Elandan Gardens from one of several Bark posts devoted to this blending of Dan Robinson's famously rugged, natural bonsai and jaw dropping scenery. Elandan is an easy 40 min drive from the Museum.
After you've spent a day (or longer) at the Museum you can make the short trip to Dan and Diane Robinson's Elandan Gardens, another bonsai treasure with a magnificent setting. And you might not want to miss Seattle's famous Pike Place Market and some of the most varied and tasty oysters anywhere in several nearby restaurants.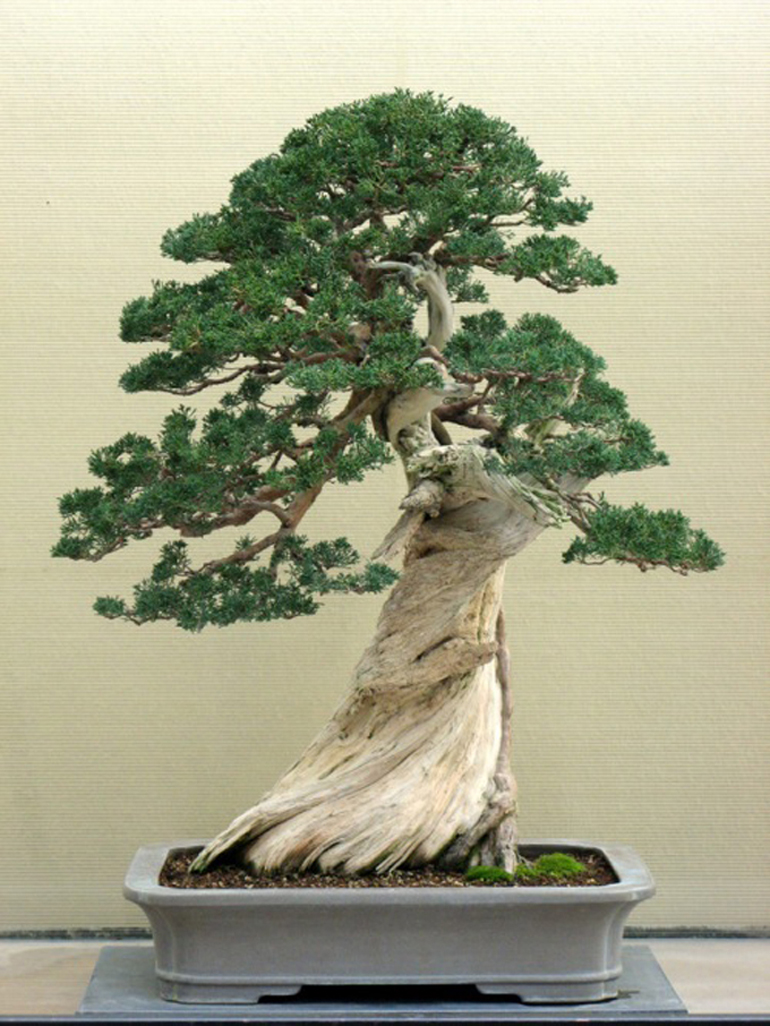 Michael Hagedorn (Crataegus Bonsai) reworked this Sierra juniper (grafted with shimpaku) in a refinement session at the Pacific Bonsai Museum, way back in 2009 when it was still the Weyerhauser Bonsai Collection.
Speaking of the Northwest, we haven't forgotten Crataegus Bonsai, Bonsai Mirai and other notables in the Portland area, (Portland is a pleasant 2 hour and 40 minute drive from Seattle). But we've done Portland numerous times already and we'll no doubt do it again.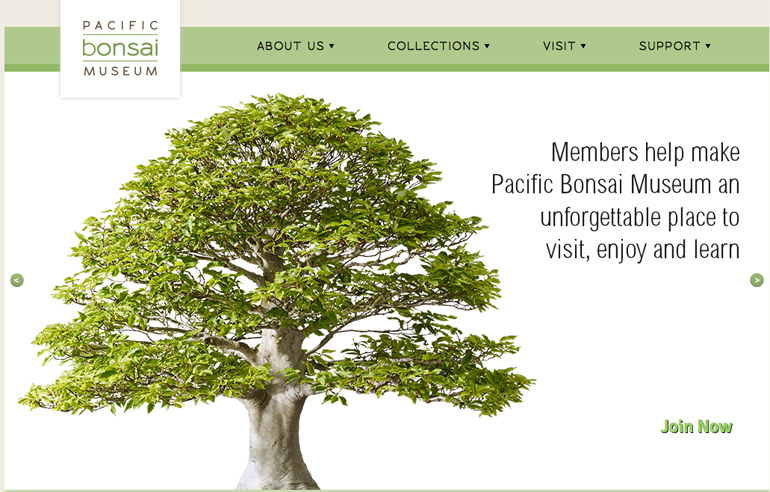 Starting Monday, May 8th, Stone lantern
will initiate the following changes
These changes will allow us to keep our prices down and
continue to offer deeply discounted Sales on a range of items…
Thank you for your continued support