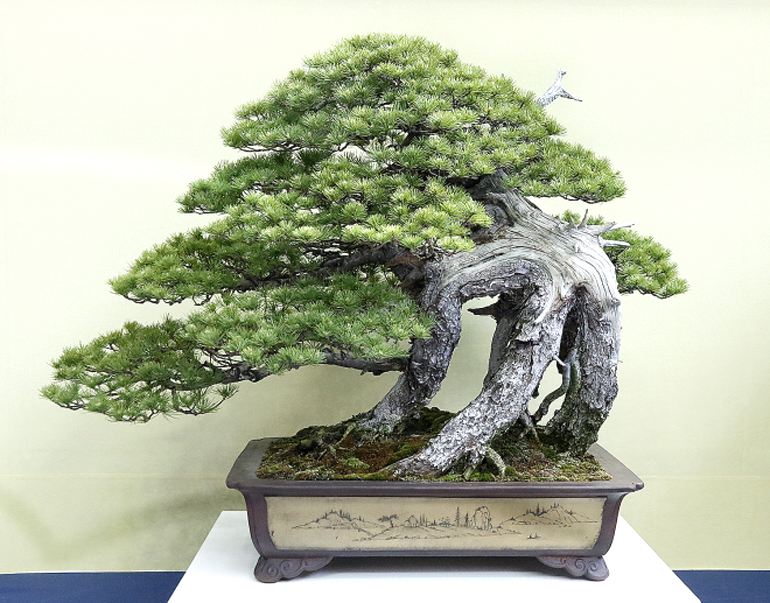 Not only is this a great tree, but is has to qualifies as one of the most unique bonsai we've seen in a while... it's just not often you see three (or is it four?) trunks fused into one. The tree belongs to a Mr Funayama. We borrowed this photo and the others shown here from Bill Valavanis.
The photos shown here all from the Funayama Collection which was on display in a section of private collections at the recent 8th World Bonsai Convention. They were taken by the omnipresent Bill Valavanis. For more, I encourage you to visit Bill's blog.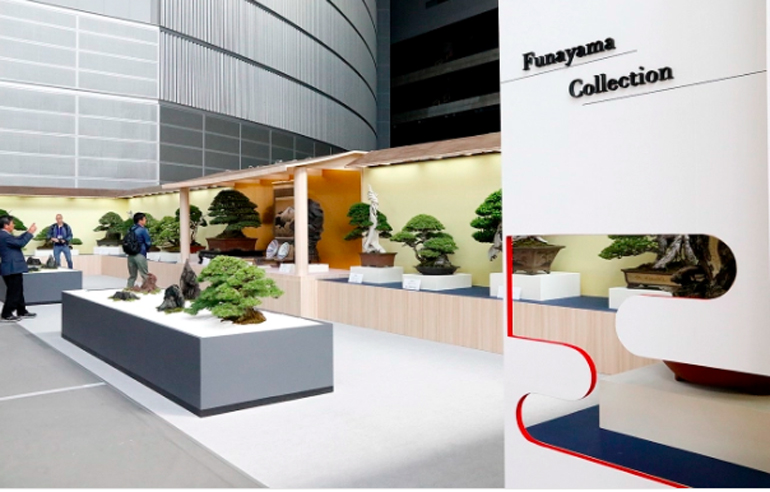 As you can see, this is the Funayama Collection display at the recent 8th WBC. Here's part of what Bill Valavanis wrote about this display... "designed by Seiji Morimae (as) a walk through presentation with two long low boxes filled with sand and many suiseki adorned with moss in the center. Two pines, one on each end of the two long boxes combined with the stones and moss reminded me of scenic Japan. The boxes were surrounded by bonsai with a light yellow background..."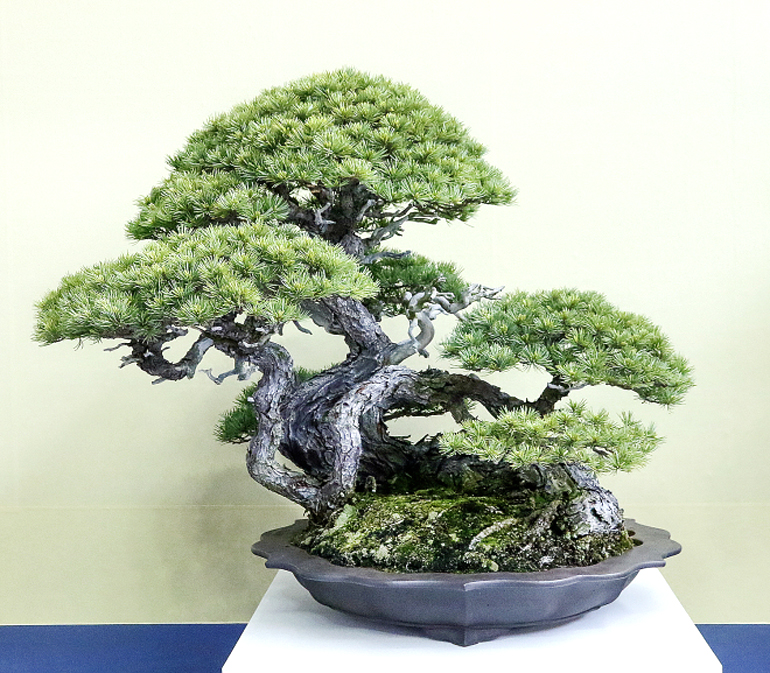 This undulating White pine look like it might be a sinuous root... if you can have a raft with only one trunk (the two trunks on the left look like they might have their own roots)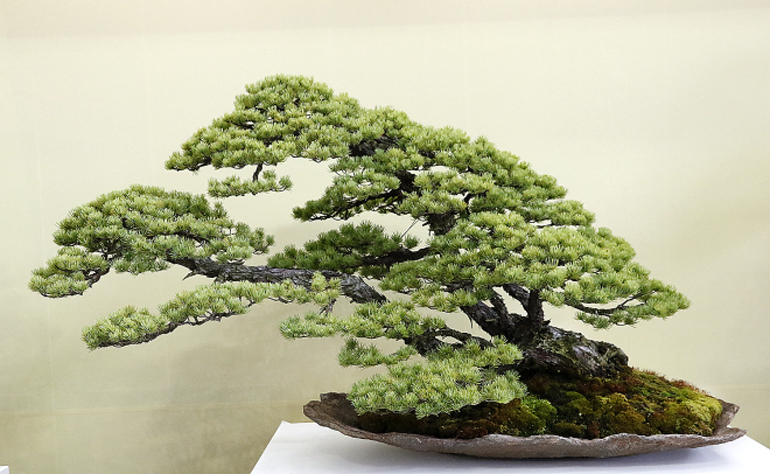 This near perfect bonsai is not quite as unusual. In fact, it looks a lot like other clump style Japanese white pines of the highest quality. An old school masterpiece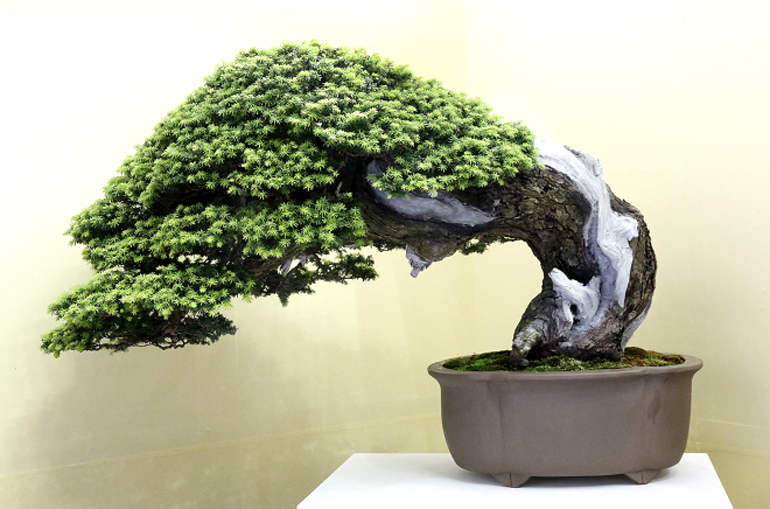 Most of the trees in the Funayama section were Japanese white pines, but not this one. Bill doesn't say what it is and I won't bother to guess (though if I did guess, I'd say it's an Ezo spruce)



this special ends Saturday at noon EDT
additional 10% off orders 150.00 or more
and FREE Shipping on Continental U.S. orders 75.00 or more
but only if you choose free shipping when you check out