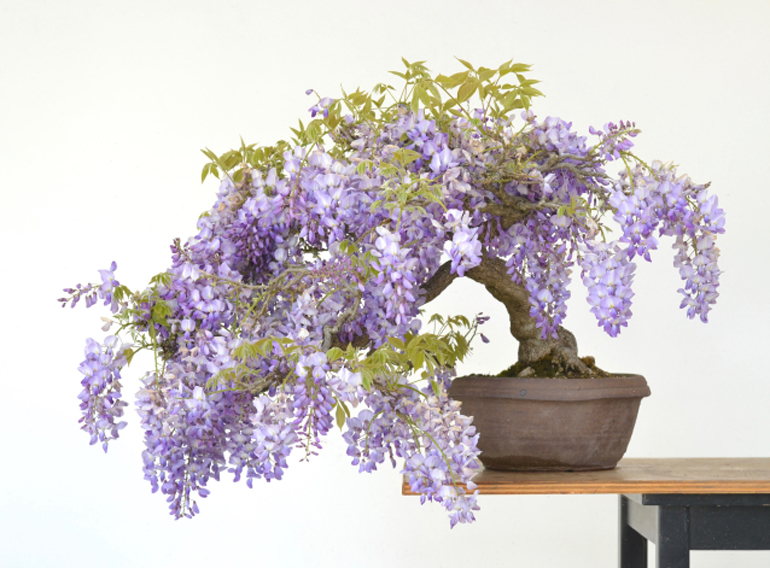 I found this luscious beauty on Micheal Hagedorn's Crateagus Bonsai. It's a Chinese wisteria (Wisteria sinensis).* Here's Michael's caption... "This tree has been a prolific bloomer for the past five years. When the blooms are done, leaves form at the base of the bloom spike, so we cut them back to those leaves, leaving a short spike. That becomes our ramification in a wisteria bonsai."
Just back from vacation and swamped, so we'll make this one short and sweet. Thanks once again to our friend and teacher, Michael Hagedorn, a source of brilliant bonsai insights (and brilliant bonsai!)
Stone Lantern's signature tool brand
Roshi Tools are famous for high quality & reasonable prices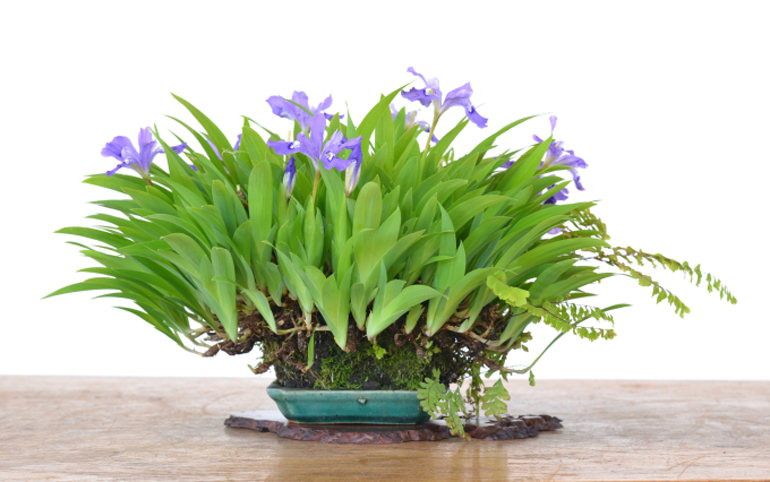 We've seen this unusual little friend before, but it's worth another shot. Here's Michael's caption... "Iris cristata—When they get really senile they don't bloom so often, so this one is still a teenager. Was potted only a couple years back. To restart the bloom cycle, repot your iris. There's a Maidenhair fern that blew in there unexpectedly, like a hitchhiker, tucked in on the left… I like it so I left it. Foliage with very different sizes/feelings are good in an accent." I'm not sure if I should take Micheal's senile comment personally.
–