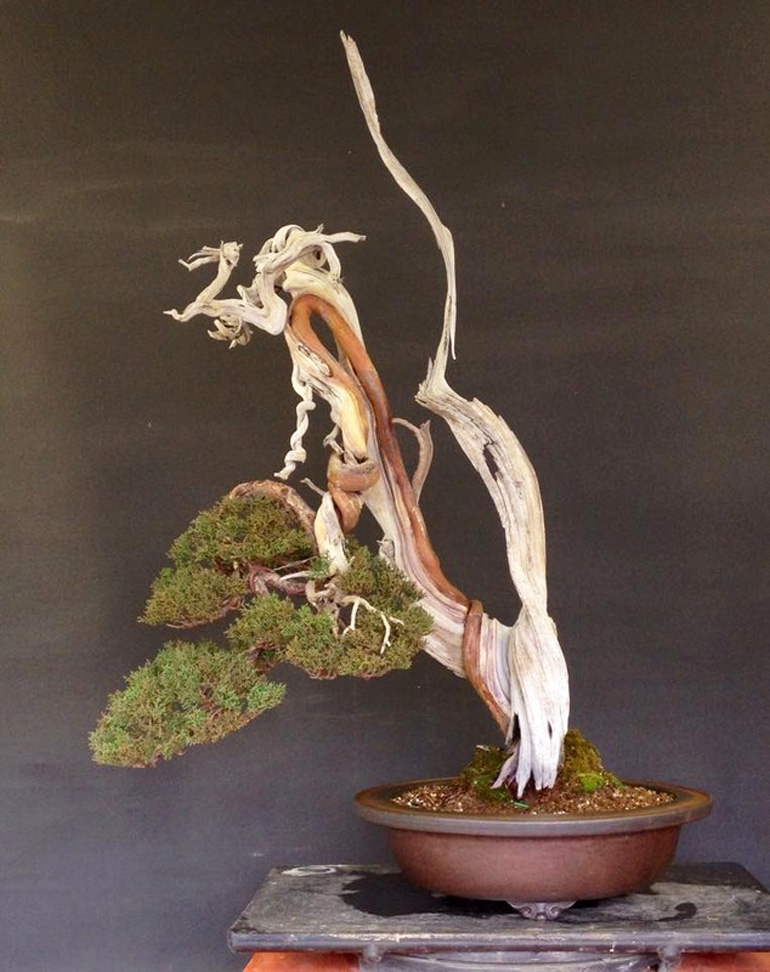 In Jeremiah Lee's own words ... "Here are a couple trees that Juan recently worked on. I got to see him clean up and style this bad ass twisty Shimpaku." From Jeremiah's two week apprenticeship at Aichi-En Bonsai Nursery. Juan is Juan Andrade, a now well-known international bonsai artist. This and the other photos in this post are by Jeremiah. 

Today is Honeydew day. Time is short and getting shorter, so it's back to our archives. This one, from January 2015, features the bonsai of Juan Andrade (yesterday's artist)
I've been a fan of Jeremiah Lee's Yenling Bonsai blog for a while now (here's an earlier Bark post that owes its existence to Jeremiah). Not only does Jeremiah take very good photos, but he writes with an infectious enthusiasm that expresses his passion for bonsai.
Continued below…
Summer is time to feed your bonsai
and now is the right time to stock up
with our lowest prices ever on fertilizers
–
If you're not familiar with Yenling Bonsai blog now is a good time to correct that oversight. Not that he previous posts aren't good, but now he has outdone himself with his first installment on his mini-apprenticeship (my expression, not his) at Aichi-En Bonsai Nursery in Nagoya, Japan, where in his words it was "Nothing but eat, sleep and Bonsai for two weeks."
Here's more in Jeremiah's own words: "Here I am at Aichi En on my first day. I was blown away by the nursery and trees. The nursery itself is bigger and more beautiful than I imagined, owned by Mr. Junichiro Tanaka a 4th generation Bonsai professional" (more just below)…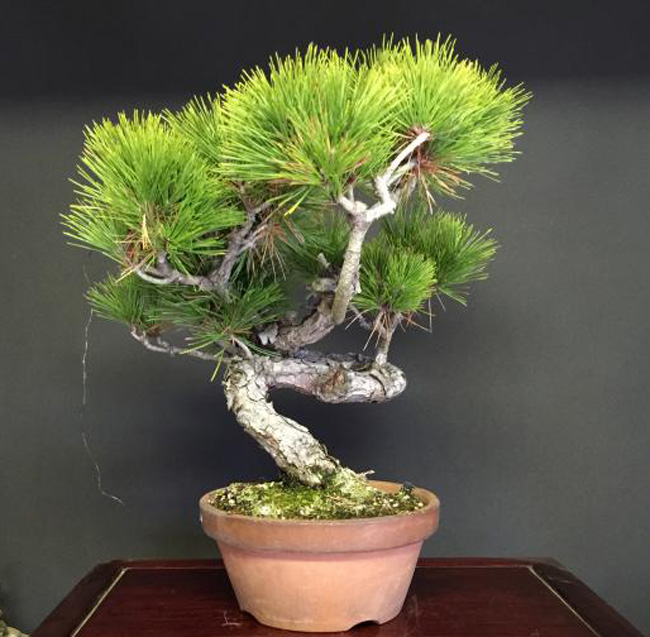 … "The first tree I worked on was selected from the field above. There were maybe fifty or so trees similar to the one below in the field. This red pine was a good pick for practicing wiring, styling, bending and selecting the best front. I received a ton of help on each project I worked on at Aichi-En. Generally,  Juan (Andrade) would give me pointers throughout and then help me to make adjustments to improve the overall final appearance.
I frequently followed Juan around the garden, trying to steal his knowledge whenever possible ;)." (more below)….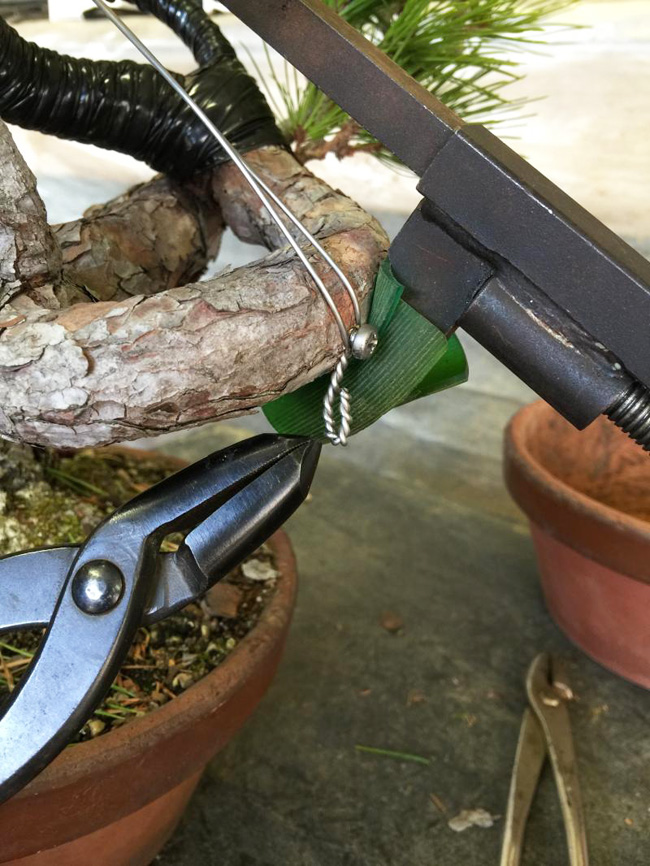 … "In order to bend down the tallest branch growing up, we used a jack, stainless steel wire and a stainless steel screw in the trunk. The jack helps to compress the branch/trunk at a slow and even speed, while the wire was tightened to hold it into place. I gave the jack three slow half turns at a time, watching and listening."
Special ends tomorrow, Sunday at 12.00 Noon EDT
More in Jeremiah's own words…"When we were not working on trees, he (Juan) would often stop to point things out to help teach me. Like with this massive Trident."
Above are just a few of Jeremiah's photos and small pieces of his writing. I encourage you to visit his blog and enjoy the whole story.