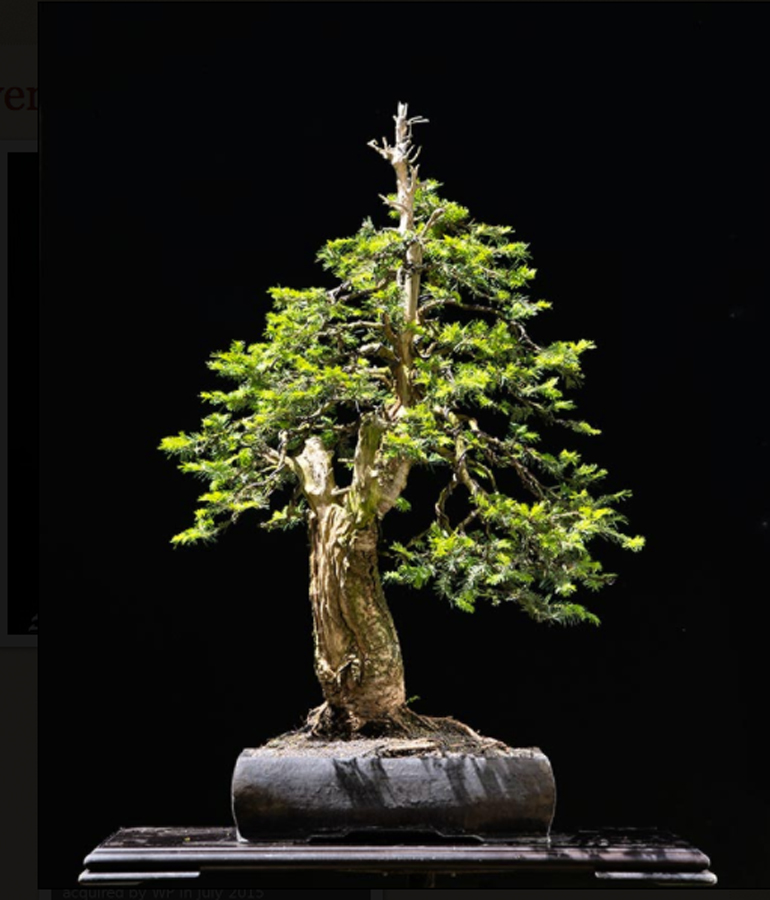 This European silver fir (Abies alba) belongs to Walter Pall.  We borrowed this and the other photos shown here from Walter's Bonsai Adventures Blog.
It's not that often we discover a suitable-for-bonsai plant species that we've yet to feature (300+ posts a year for 8 years covers a lot of ground). So, as you might imagine, our interest was peaked when we landed on this European silver fir while cruising Walter Pall's famous bonsai blog.
Continued below…
just arrived this morning

–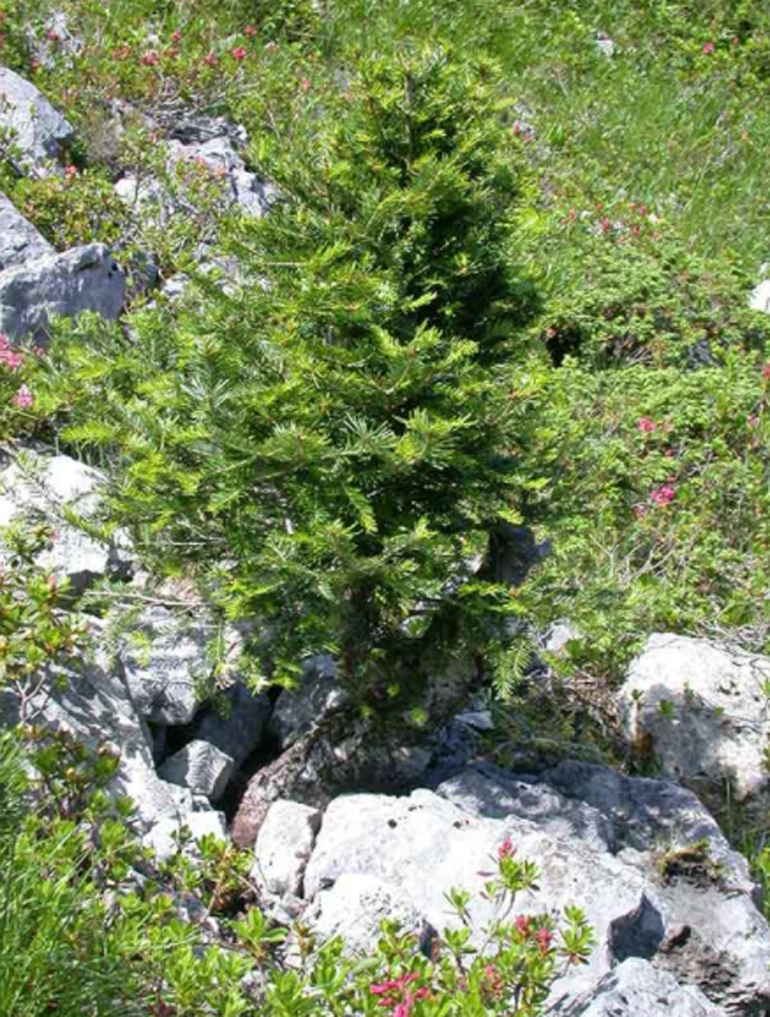 The same tree somewhere in Switzerland before it dug in 2001
Just in case you're interested, here's a little something I borrowed from Wikipedia… Abies alba, the European silver fir is native to the mountains of Europe, from the Pyrenees north to Normandy, east to the Alps and the Carpathians, Slovenia, Croatia, Bosnia and Herzegovina, Serbia and south to Italy, Bulgaria and northern Greece…  (more below)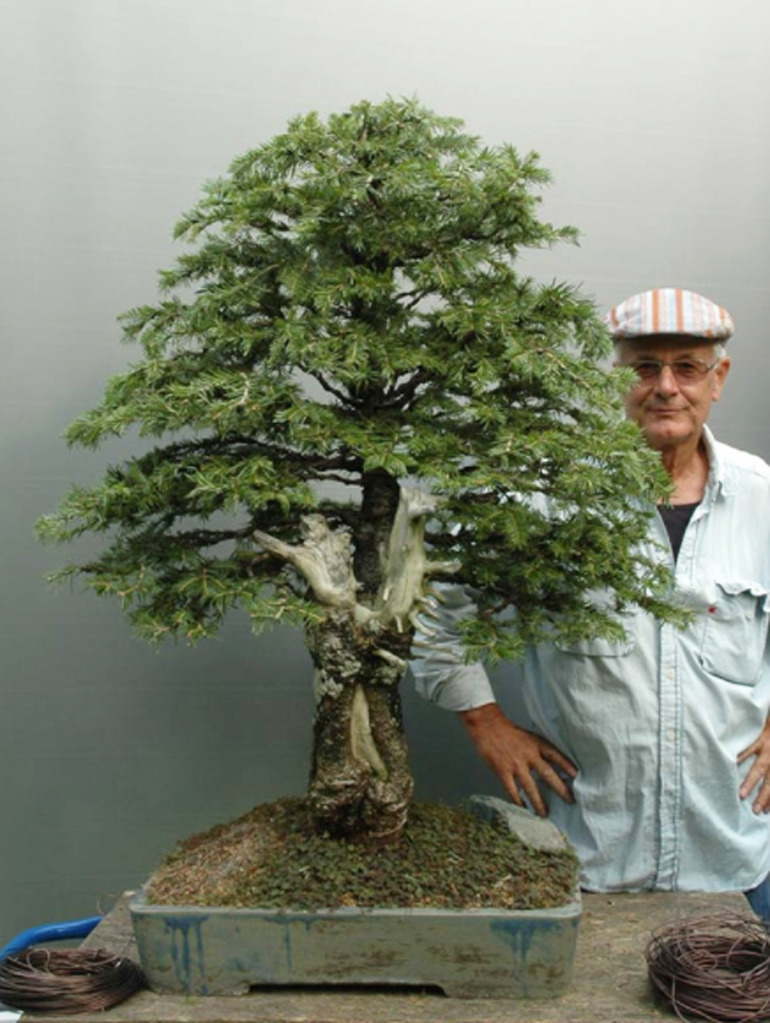 A little perspective. This photo is from sometime in its journey from when it was dug in 2001 and today. The human is Peter Thali, the man who found and dug this remarkable bonsai. Peter is an accomplished bonsai artist in his own right, as you might surmise from how far this tree came along in his care.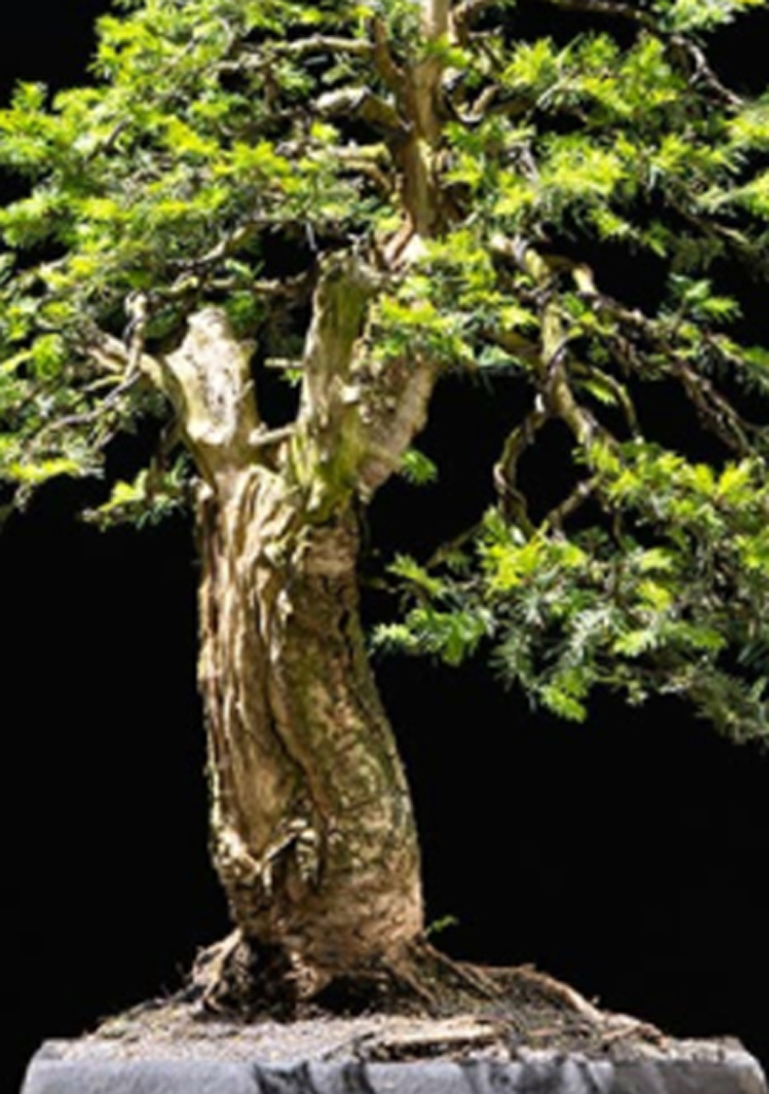 Close up from the photo at the top of the post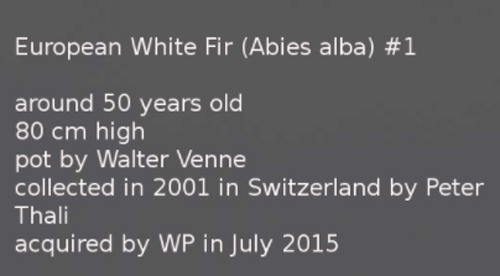 Abies alba continued from above…  is a large evergreen coniferous tree growing to 40–50 metres (130–160 ft) (exceptionally 60 metres (200 ft)) tall and with a trunk diameter of up to 1.5 metres (4 ft 11 in). The largest measured tree was 68 m tall and had a trunk diameter of 3.8 metres (12 ft). It occurs at altitudes of 300–1,700 metres (980–5,580 ft) (mainly over 500 metres (1,600 ft)), on mountains with a rainfall of over 1,000 millimetres (39 in)… There's more on Wikipedia if your appetite remains unslaked
Most people don't feed their bonsai nearly enough
Summer growing season is time to fertilize generously