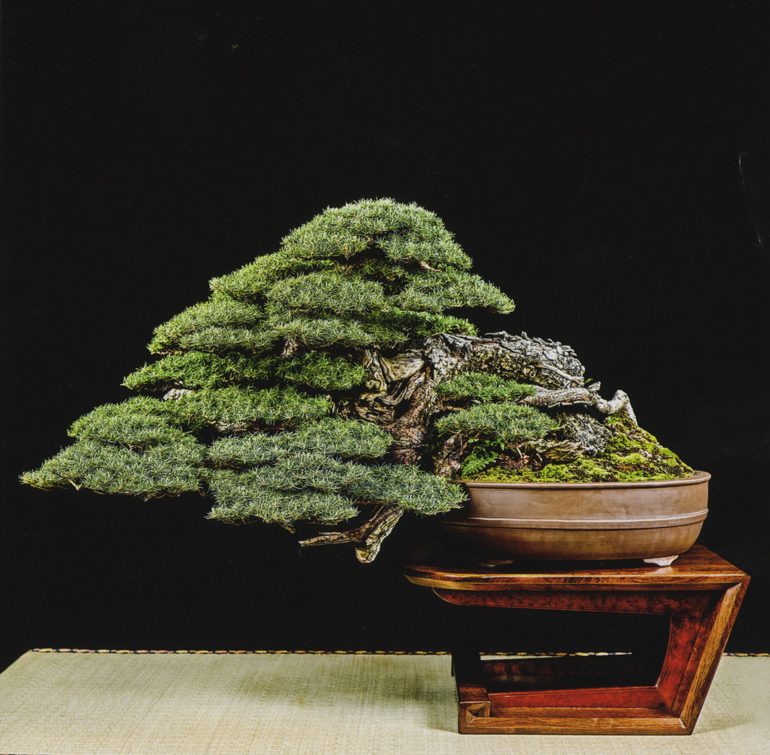 Winner of the Finest Bonsai Masterpiece at the 5th U.S. National Bonsai Exhibition. It's a Mountain Hemlock (Tsuga Mertensiana) that belongs to Eric Schikowski. The photo is by Joseph Noga as are all the photos in Exhibition Albums 2-5.
Every two years we get a jolt of bonsai excitement when our copies of the latest U.S. National Bonsai Exhibition Album arrives. This time it's the 5th Album, and it's the best yet. This should come as no surprise, bonsai is still relatively new in North America (and much of the world) so steady improvement is to be expected. However, given the exceptional quality this year, maybe expecting continued improvement is a bridge too far. I guess we'll see…
As always, a bow of gratitude to Bill Valavanis, the passion and force behind all of the U.S. National Bonsai Exhibitions and each of the beautiful and inspirational Albums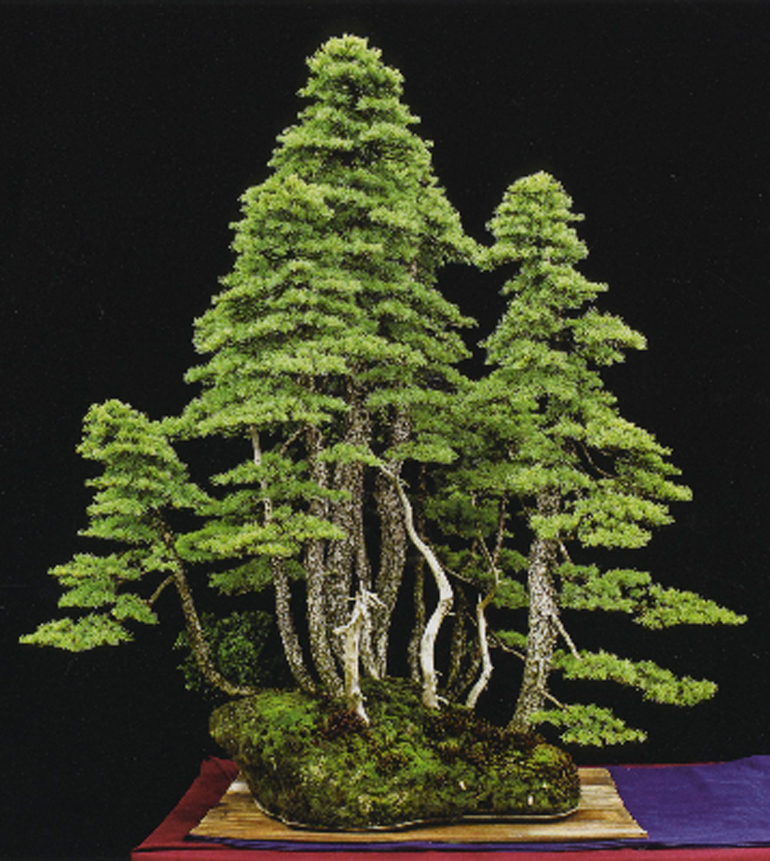 Another Mountain Hemlock and another winner. The award is for the Finest Evergreen Bonsai and the artist is Michael Hagedorn (one of our favorites here on Bark). We've shown this tree several times over the years, but this iteration is the best yet.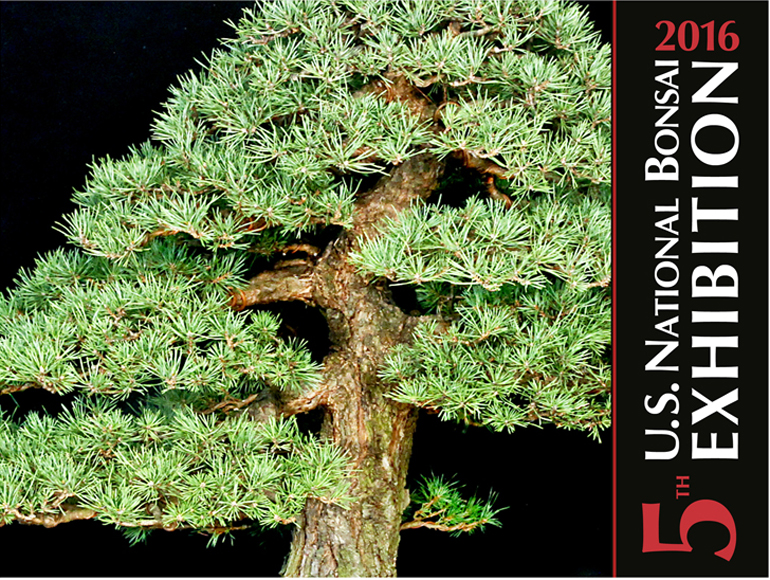 We would be happy to send your brand new copy of the 5th U.S. National Bonsai Exhibition Album directly to your front door
–