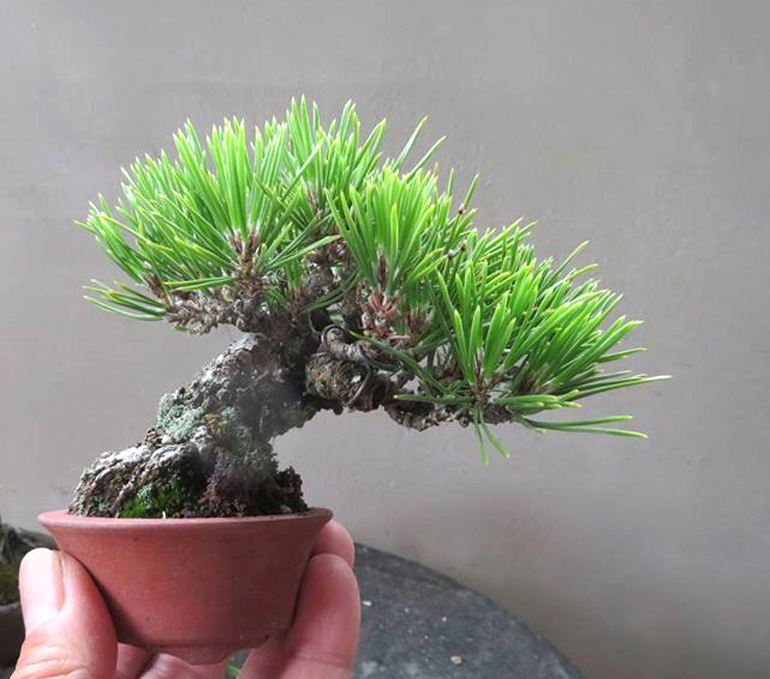 The fingers belong to Haruyosi. As does this sturdy little Kuromatsu (Japanese black pine). And though I don't know this for a fact, my best guess is that Haruyosi made the pot.
Here's Mame Master Haruyosi's caption that appears with the first three photos shown here (from July 4th)…  "I worked on decandling of small Kuromatsu today. Now a typhoon is approaching here" (it hit Japan this week and caused severe flooding in the south)
All four photos shown here are all from Haruyosi's timeline. If you get a chance, it's a click worth making. You might also want to take a look at our previous Haruyoshi Bark posts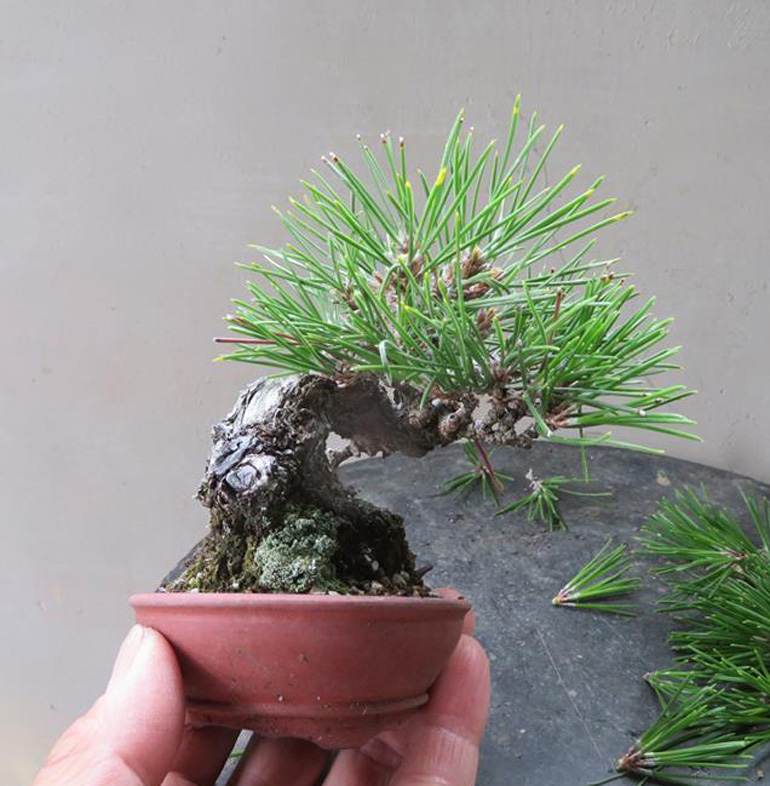 Same fingers, similar pot and another sturdy little Black pine.
Mame means 'bean' in Japanese. It's a commonly used term for miniature bonsai. There's more that can be said about mame (and shohin), but we'll leave that for another time.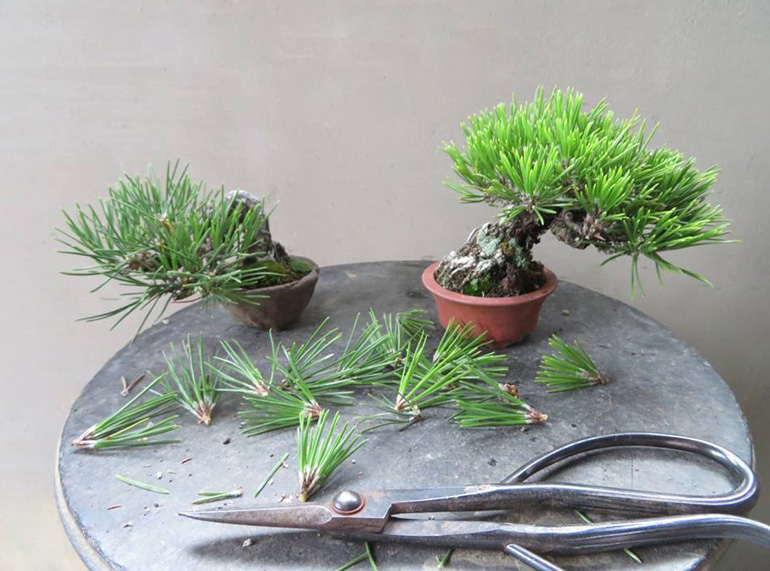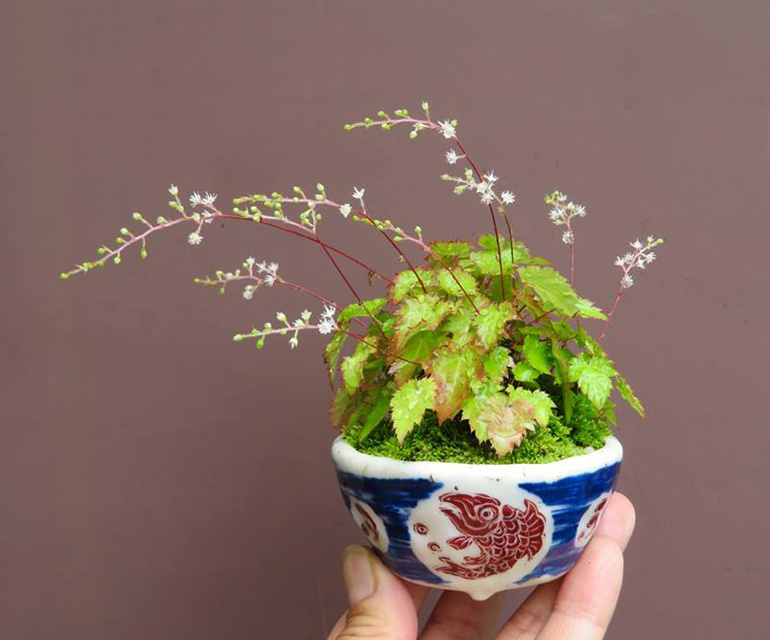 This little gem is an Astilbe simplicifolia. I'd bet that Haruyosi made the pot. It looks a lot like others of his, and to the best of my knowledge, he makes all his pots.
–
additional 10% off orders 150.00 or more
FREE Shipping on Continental U.S. orders 75.00 or more
but only if you choose free shipping when you check out