This fluid tree with its distinctive flying pot (by 

Erik Križovenský)

is from Bonsai Do. The caption says with Tony Tickle (I visited Tony's blog and couldn't find it). There's also this quote by Thomas Browne (it's in Spanish on Bonsai Do, but here's the original English): Art is the perfection of nature. Nature hath made one world, and art another. 

Here are some photos we captured from Bonsai Do on facebook. The good news is they have put together a impressive selection of photos along with some famous quotes. The bad news is that most of the trees aren't identified by species and many don't list the source.
Continued below…
Spectacular, if just a little fuzzy. The caption says with El Tim Bonsai, but alas, a quick search resulted in a whiff, so the artist will remain anonymous. I'm going to guess that it's a Japanese beech and really go out a limb (so to speak) and say that it's one of the most impressive deciduous bonsai you'll ever see. In every regard, including sheer power, movement, ramification and all the rest.
A little lazy today, so resorting to our old archival trick. This is the third time for this post. The last time was December, 2016. It was originally posted February, 2013. Normally, I might be a little embarrassed for the same post three times, but this one is exceptional and if you're anything like me, you've forgotten about the first two by now

I'm not sure I've ever seen deadwood patterns quite like this. It's a European olive and it belongs to Stefano Defraia.
Continued below…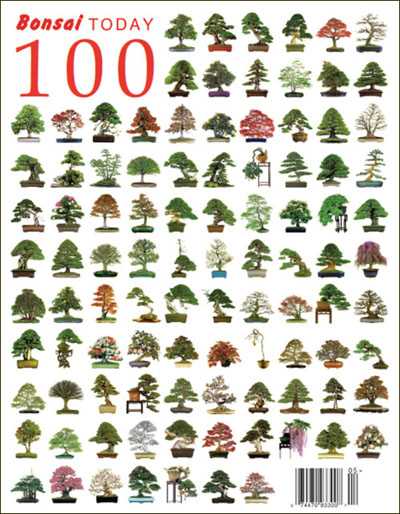 This photo is from Penjing Master's Zhao Qingquan's Literati Style Penjing (the best and only book in English on the topic and a must for any serious bonsai library). Bosai Do included this quote by Friedrich Von Schiller with this photo (I can't find the English version and my powers of translation leave much to desired, so we'll settle for the Spanish); "Si buscas lo más elevado, lo más grandioso, una planta te lo puede enseñar: lo que ella es sin querer, tú, queriendo, puedes serlo."  
And not to overdo the ads, but just in case you missed this
it's a very good deal…

–