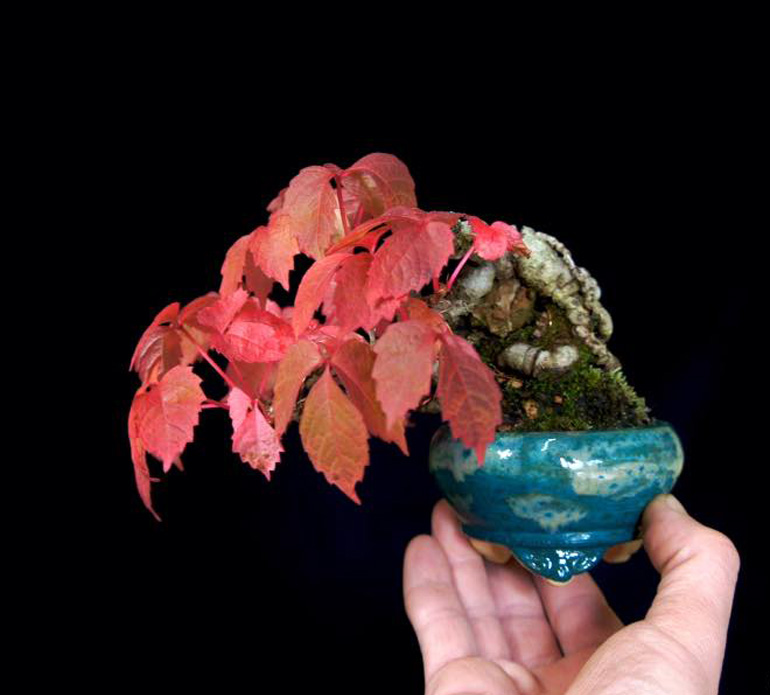 When it comes to fall color, this little Boston Ivy (Parthenocissus tricuspidata) puts on a pretty good show, with the contrasting brilliance of the pot and leaves being nothing short of spectacular. All the trees shown in this post are by Cristian De Ross, a first timer here on Bark.
I always feel a little lucky when I stumble upon superior Shohin bonsai. Especially when they're hand held. The hand gives perspective on size without the distraction of the awkward drink cans you sometimes see. In this case the superior Shohin belong to
Christian De Ross
. Christian lives in Caxias do Sul, Brasil. You can see more of his remarkable
shohin and other bonsai here
HERE'S A GOOD REASON TO STOCK UP ON WIRE
500 GRAM (1.1 LB) ROLLS
comes in 11 different diameters – from 1.0mm to 6.0mm

–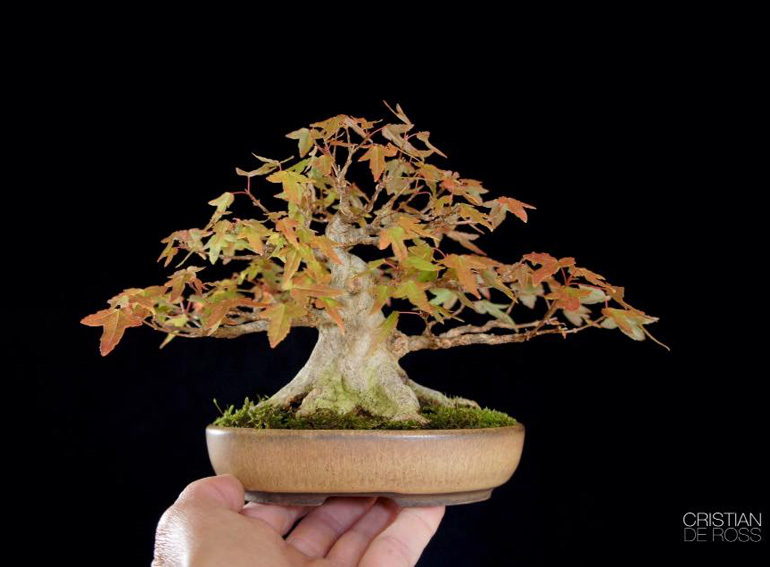 This tasty little Trident maple presents another case of pot/leaf color awareness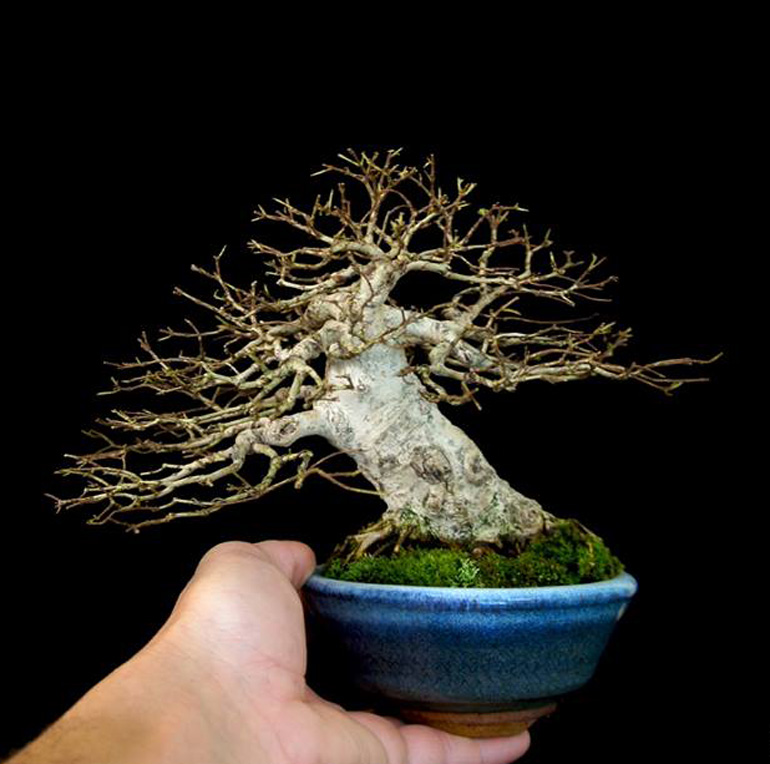 Christian calls this one Nativa não identificada (Unidentified native tree) and refers to the pot as Vaso izumi (Vaso is Portuguese for pot and Izumi, which means spring or fountain in Japanese, refers a type of Tokoname bonsai pot)
A sweet little Shimpaku juniper. Would you remove the little branch growing in toward the trunk?
Your source for bonsai books, tools, wire & much more