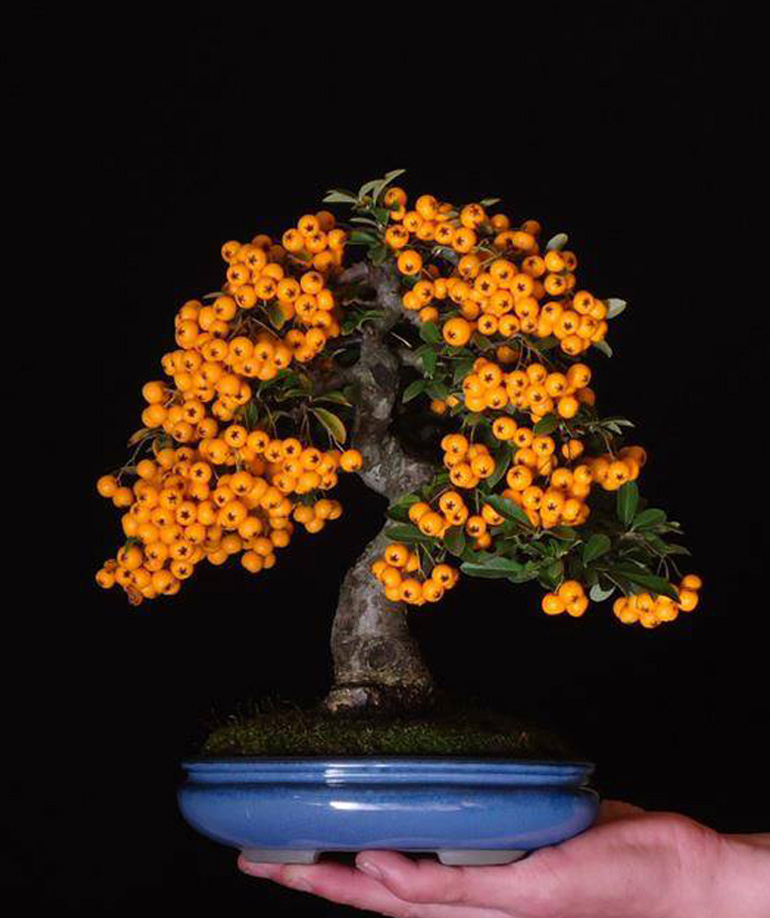 Two bunches of brilliant berries on either side of central gap... In this shot, almost all the berries and foliage are parted down the middle, which provides a clear view of the trunk all the way from the base to the apex. This is quite unusual. Most bonsai will show the lower third or half of the trunk while most of the upper regions are hidden, or at least partially hidden. The tree is a Pyracantha. The pot is Japanese and the artist is Christian De Ross
Today we're picking up where we left off yesterday, with the bonsai of Christian De Ross, our new found Brazilian bonsai hero. Yesterday it was small (Shohin) one handed bonsai. Today it's one size up, sometimes called Katade-mochi . Still one handed (with the exception of the tree at the bottom), but a little big for shohin. Btw, these terms are from a Japanese classification systems that you might find useful (see below). Both tree shown here are Pyracantha.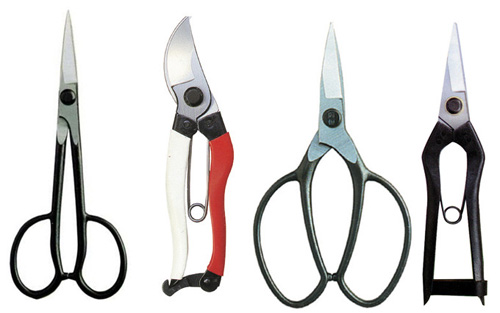 Here's a sampling of some of our Okatsune Bonsai and Garden shears
And just in case they are new to you
Okatsune Tools cut like butter and last forever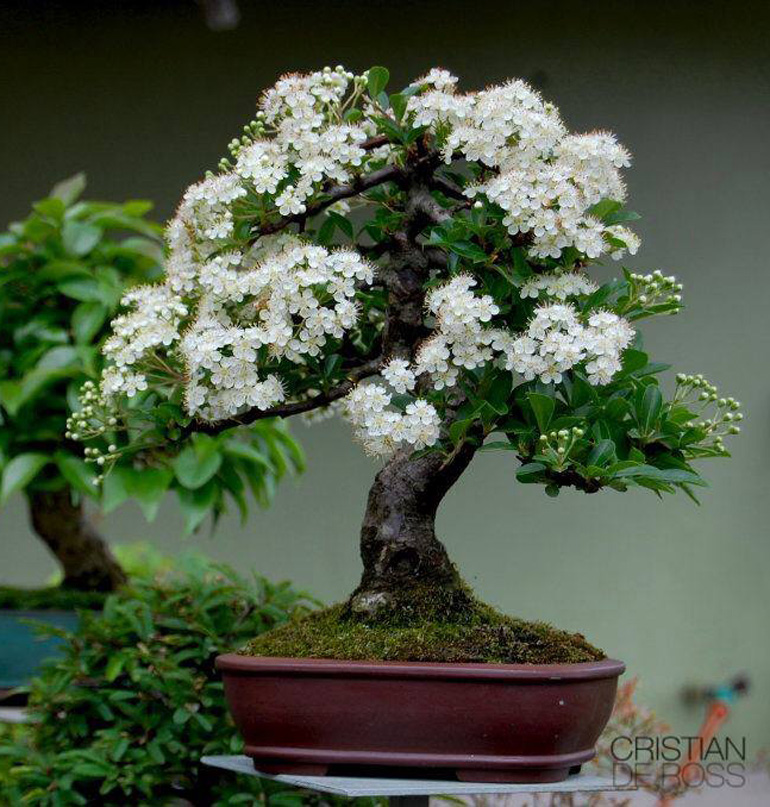 Same tree, different pot and with early summer flowers (the berries show up in the late summer and fall). As you can see the trunk is a little more obscured than in the photo above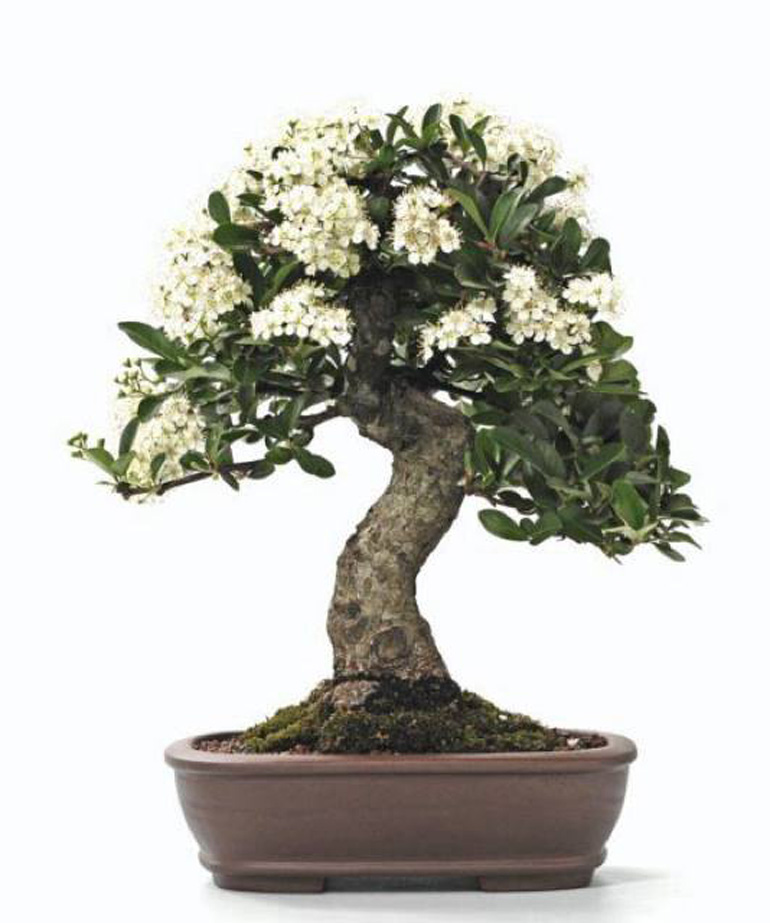 Once again, the same tree. Different background and the top of the trunk is now completely obscured. A little more like what you might expect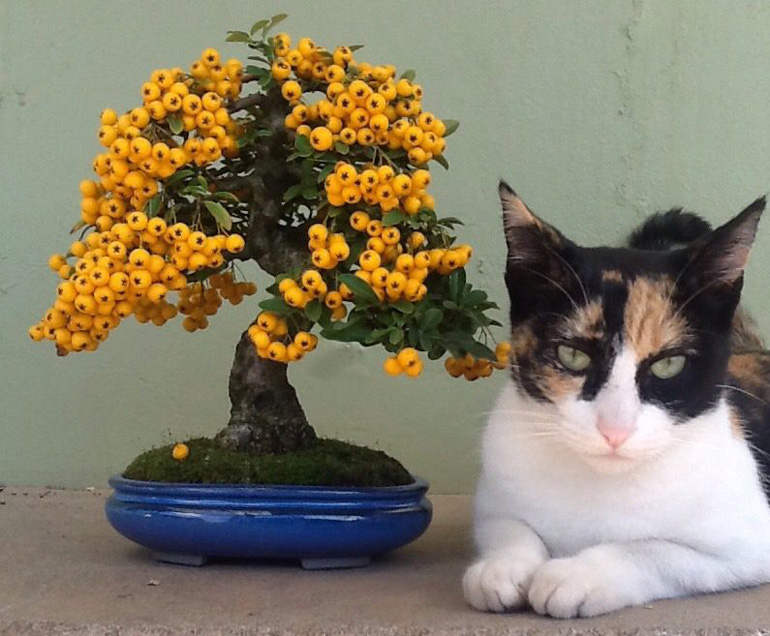 Once more with berries. This time for cat lovers
HERE'S A GOOD REASON TO STOCK UP ON WIRE
500 GRAM (1.1 LB) ROLLS
comes in 11 different diameters – from 1.0mm to 6.0mm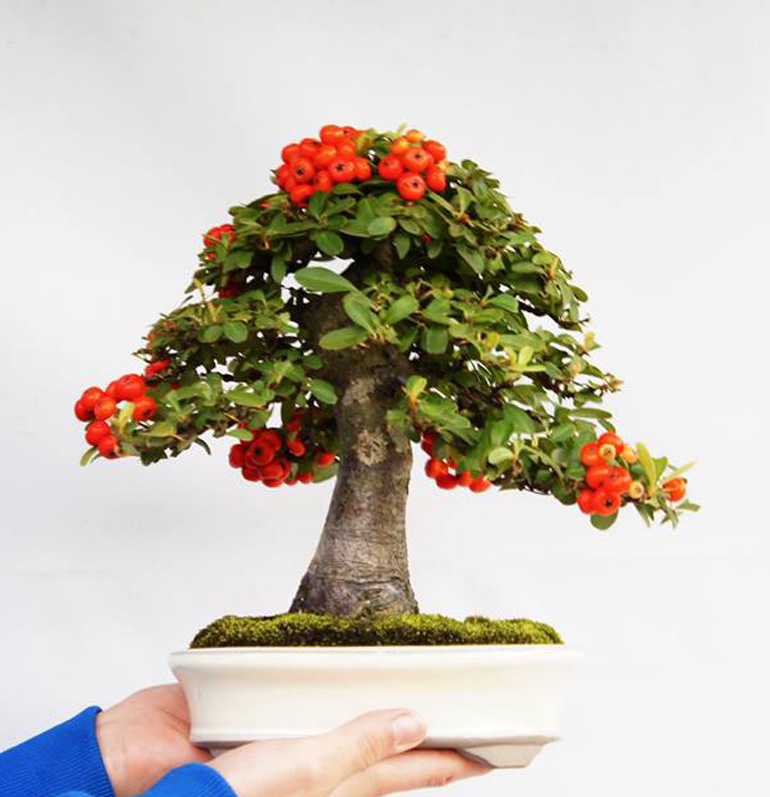 Different pyracantha. Looks like it's too big for one hand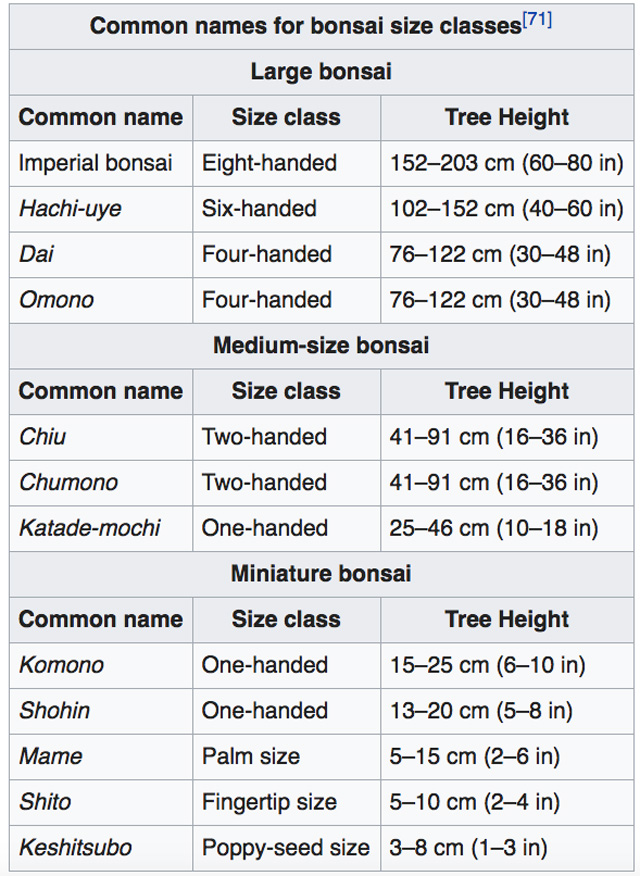 Bonsai sizes. Courtesy of our friends at Wikipedia
and receive a FREE 50.00 Stone Lantern Coupon
applies only to the Basic Model
see below for more reason to enjoy your own Green T…

Four Good Reasons to Order Your Green T Basic Model Now
FREE 50.00 Coupon good for any Stone Lantern purchase
Our automatic 10% discount on purchases over 300.00

Free Shipping in the Continental U.S.