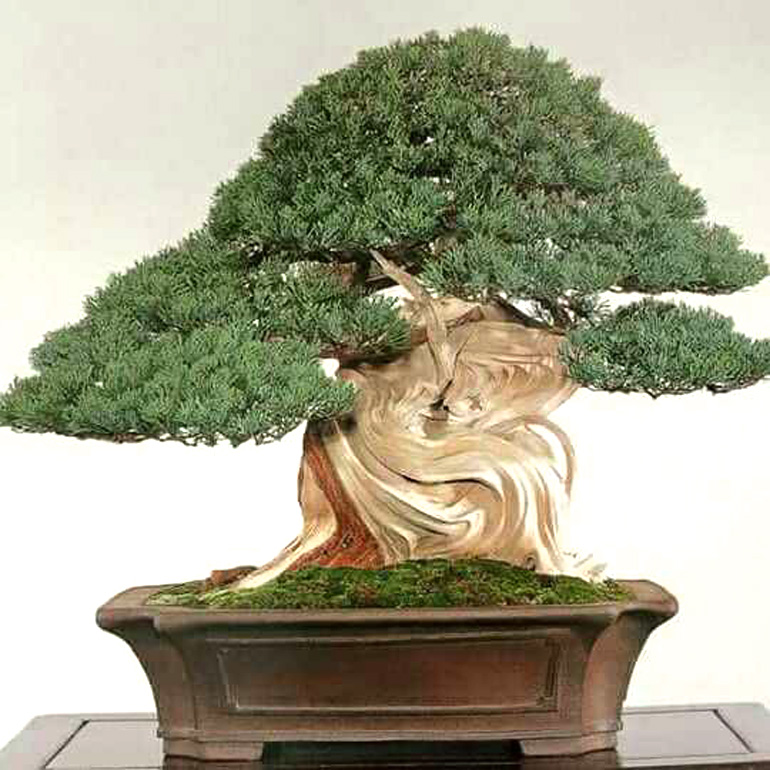 Deadwood anyone? No matter your opinion about excessive deadwood, you must admit this is a very powerful bonsai. Beyond sheer power and no matter your opinion, it's hard to deny that the artist posses first rate skill when it comes to carving and styling bonsai. This and the other photos shown here were posted by Naldo Nolder (another Brazilian - see our 9/22 and 9/23 posts). He doesn't say who the artists are.
You'll have to excuse me for the title; Deadwood Wars is little extreme. It's just I've heard so many complaints over the last few years about excessive deadwood. I'm inclined to call people who think that way purists, with only the slightest insult intended (smiley face).
Allow me to walk this back a bit.. I can see liking one art form or style more than another, but rejecting masterful works of bonsai art based on a concept about deadwood eludes me (not a very long walk…).
Continued below…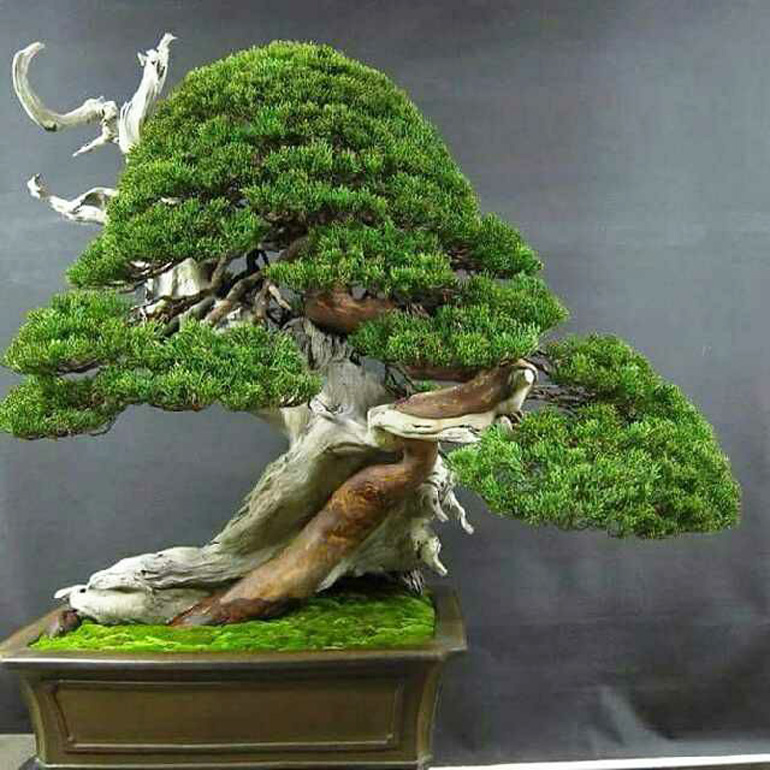 This magnificent tree is a little less sculptural than the one above. This might have to do with the prominence of the living vein, the more aged look of the deadwood (not as white) and the way the foliage covers some of the wood. Btw, this tree is no doubt a juniper, as is the tree at the top of the post. To some artists, junipers just beg to be carved (there's a story here, but we'll save that for another time)
Continued from above…
John Naka, who is often called the Dean of American bonsai and was a remarkable teacher and human (Mr. Naka died in 2004), is often quoted as having said "a bonsai should look like a tree." Hard to argue with that, but whether we like it or not, there are those who lean towards what you might call sculptural or highly stylized bonsai (see The Magician, Masahiko Kimura, probably the most famous and revolutionary bonsai artist in the world), where the point is not necessarily to make bonsai look exactly like trees (though there are some very unusual trees in this world). Some of these highly stylized bonsai are to my eye at least, powerful works of art and nature.
–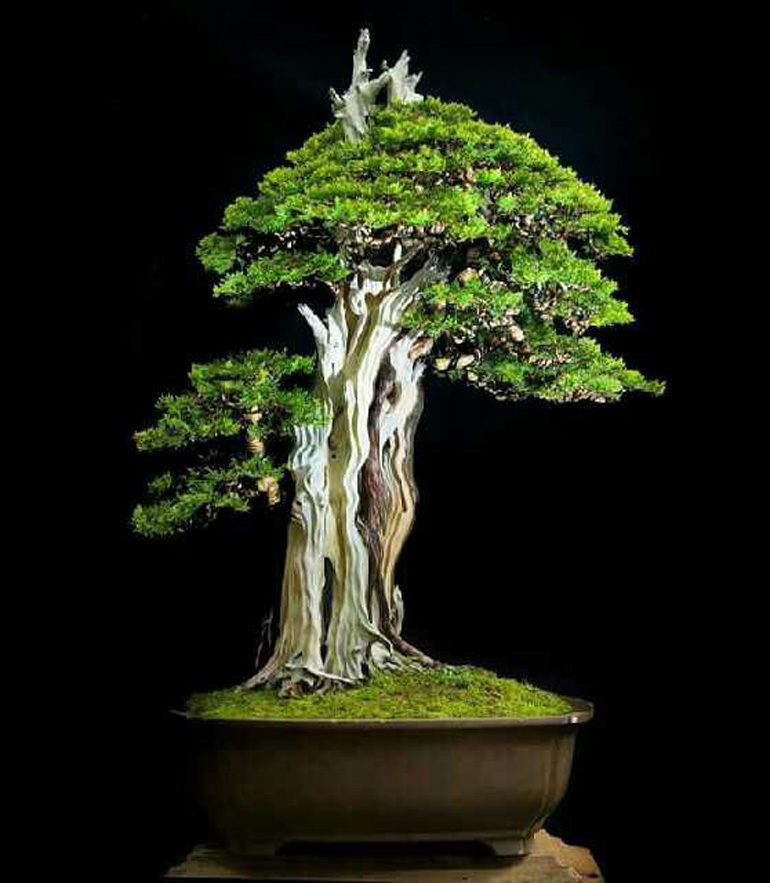 One more deadwood demon. You can only see a somewhat small piece of the living vein. Overkill?
SPECIAL ENDS TOMORROW
this special ends Tuesday at 12:00 noon EDT