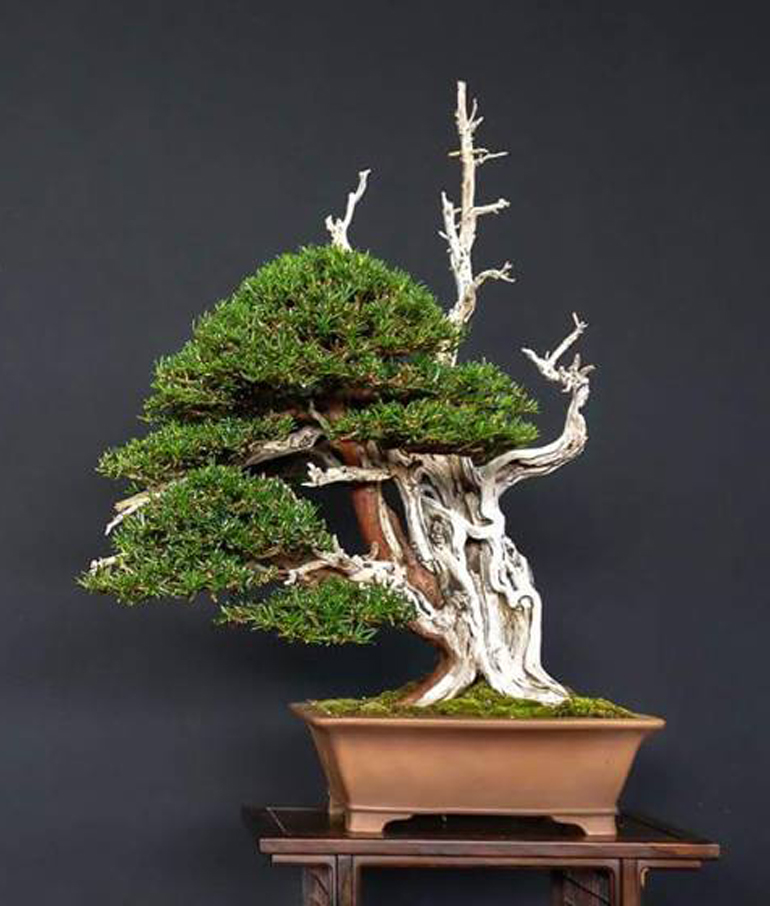 Another intricately carved yew. There's something about yews that just beg to be carved, even though with such hard wood it's labor intensive. Unless you have nothing but time, power tools are a must. The artist is Andres Alvarez Iglesias.
CORRECTION – THIS TREE WAS NOT CARVED BY HUMAN HANDS
see our post from October 6th for the full story
Here's Fred Chenal's Caption that he posted with this tree… "SURPRISE GUEST….. Andres Alvarez Iglesias will be joining us for a special conference on Sunday, October 15th @11:00 am…. "EVOLUTION OF TAXUS BONSAI" …Hasta pronto, a trés bientôt and see you soon!!" As it turns out, October 15th is during the upcoming 5th European Bonsai-San Show (see below).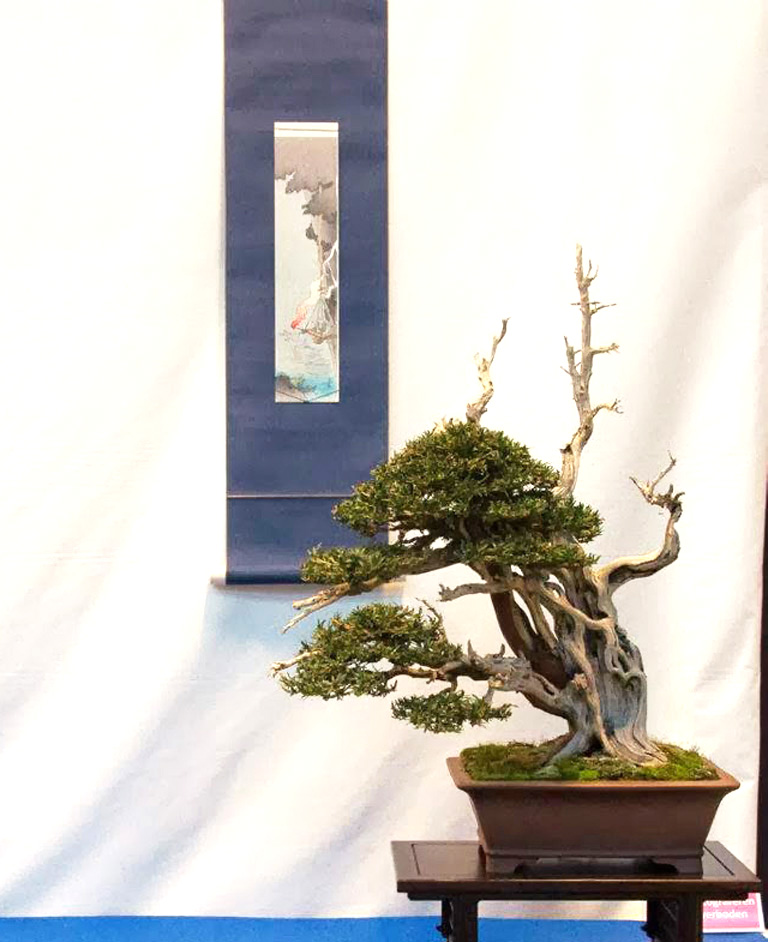 An earlier iteration of the same magnificent tree, from a post we did back in July, 2014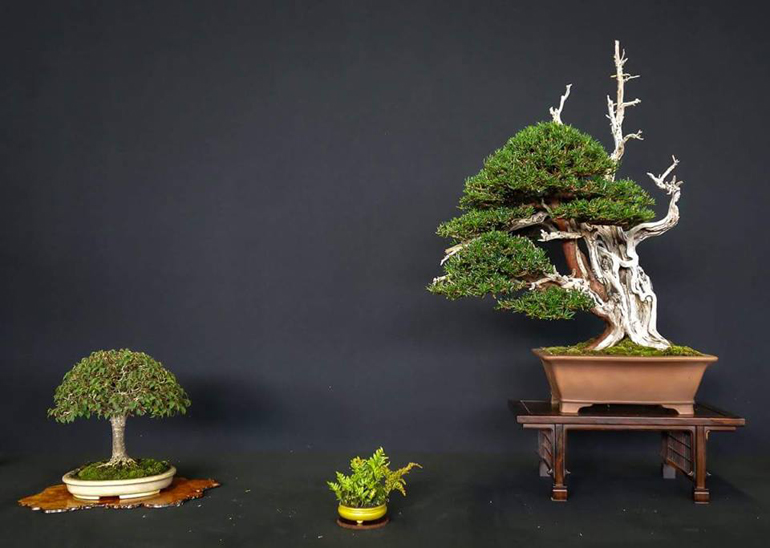 Back to the present... the whole three piece display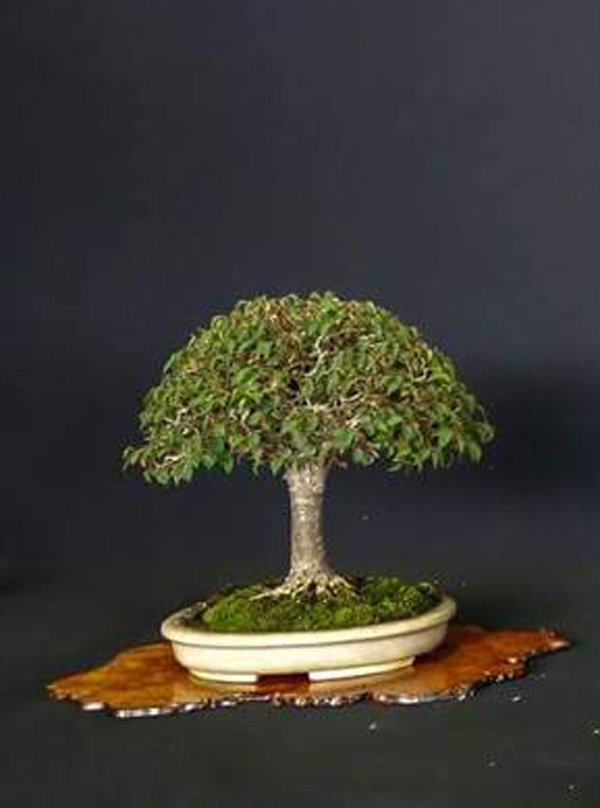 The little broom style companion. Must be a Zelkova.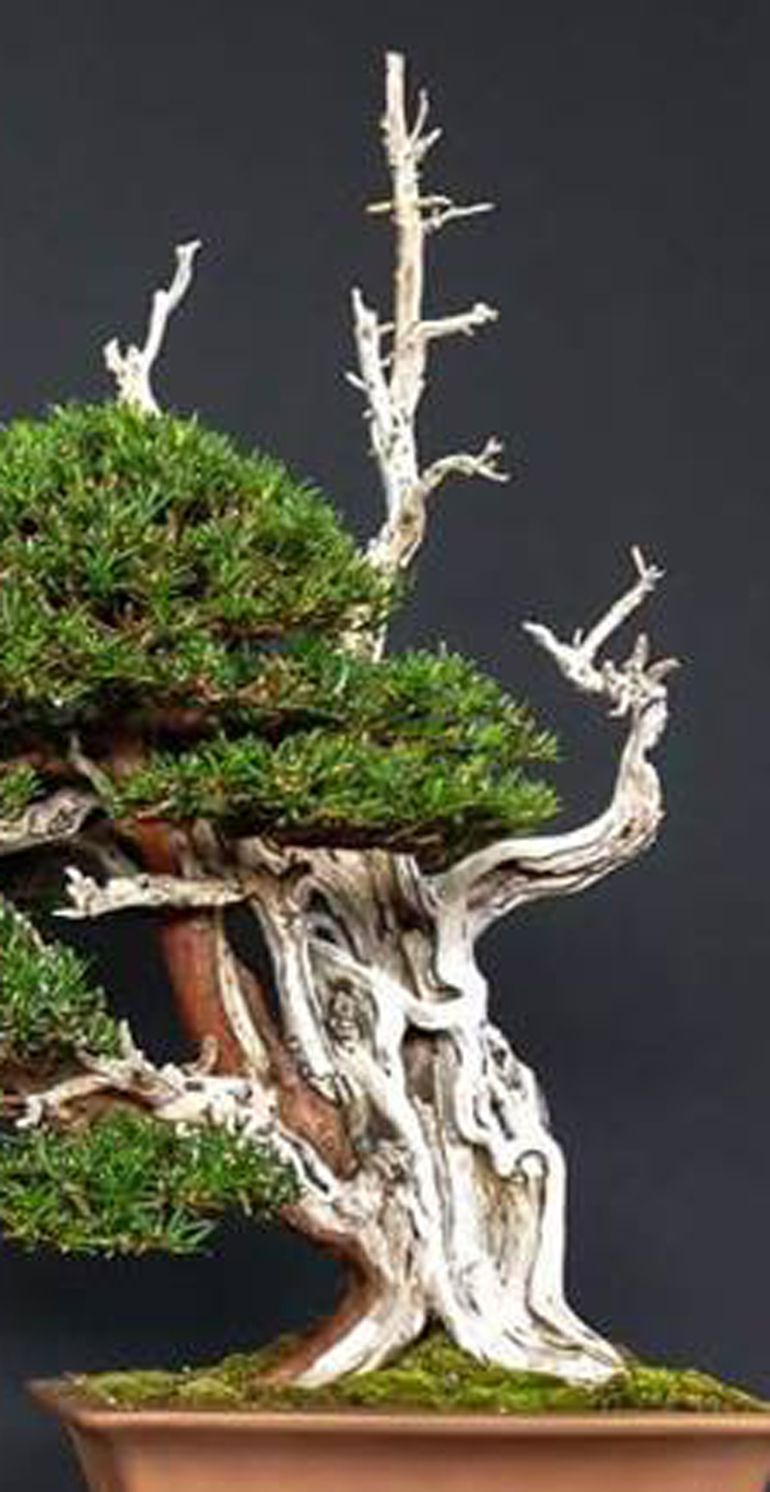 I apologize for the fuzz, but I wanted to get a better look at the deadwood.
 plus an additional 5% off orders 150.00 – 300.00
and 10% off orders 300.00 or more
FREE Shipping on Continental U.S. orders 75.00+
(only if you chose free shipping when you check out)