This shot is from a must see video with Andres Alvarez Iglesias and another of his European yews (Taxus baccata).
Setting the record straight… Yesterday we featured a famous European yew that belongs to Andres Alvarez Iglesias. Today we've got another one by Andres (watch the video!, you can thank me later) and a mea culpa by yours truly
This tree was NOT carved by human hands!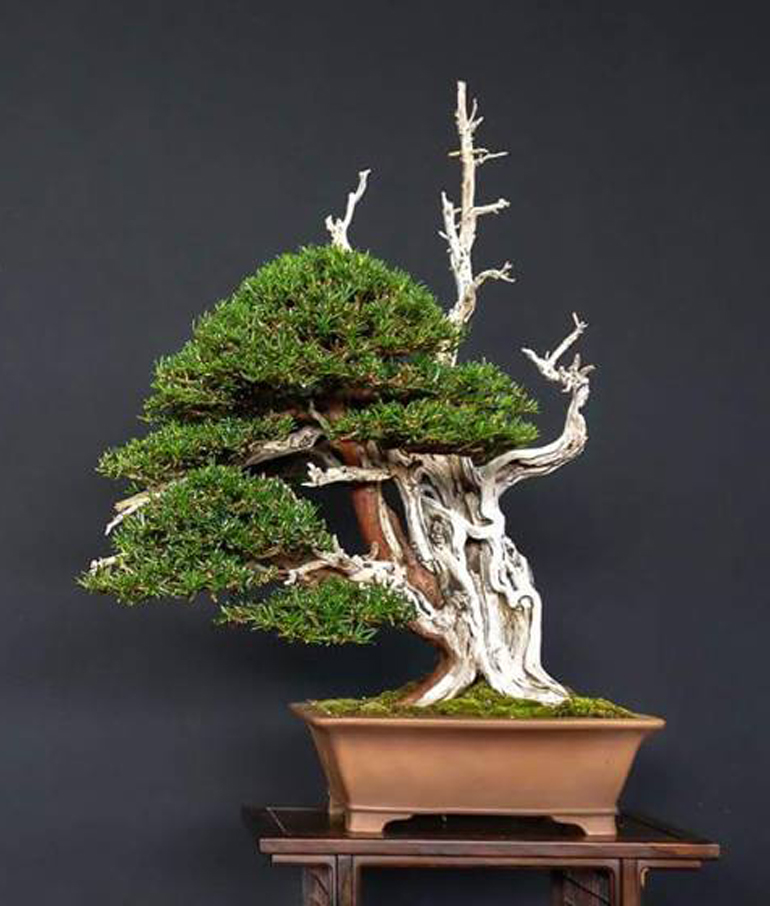 Yesterday's yew with apologies to Andres and Mother Nature. What I should have said yesterday is that this tree was NOT carved by human hands*. Given that you see so many yews (and junipers and etc...) that are carved by human hands - usually with the help of power tools - it's easy to forget that Mother Nature is perfectly capable of creating natural looking deadwood.
A little closer. I lifted this photo from the video
*Thanks to Andres and Will Baddeley for setting me straight (see yesterday's comments on facebook)