Satsuki azalea displaying a perfect blend of white with a touch of pink and soft green. The flowers dominate right now, but it's no accident that the color of the pot enhances the deeply grooved trunk and nebari. An earlier shot of the same tree appears below.
Continuing with Andres Alvarez Iglesias and his wonderful bonsai, here's one that appeared here in May, 2011, with a little value added today.

We haven't had a hard frost yet here in northern Vermont, so there's still a few random blooms in our yard, though the flowers on bonsai are long gone. Still, anytime is a good time to enjoy flowers, even if they're only digital.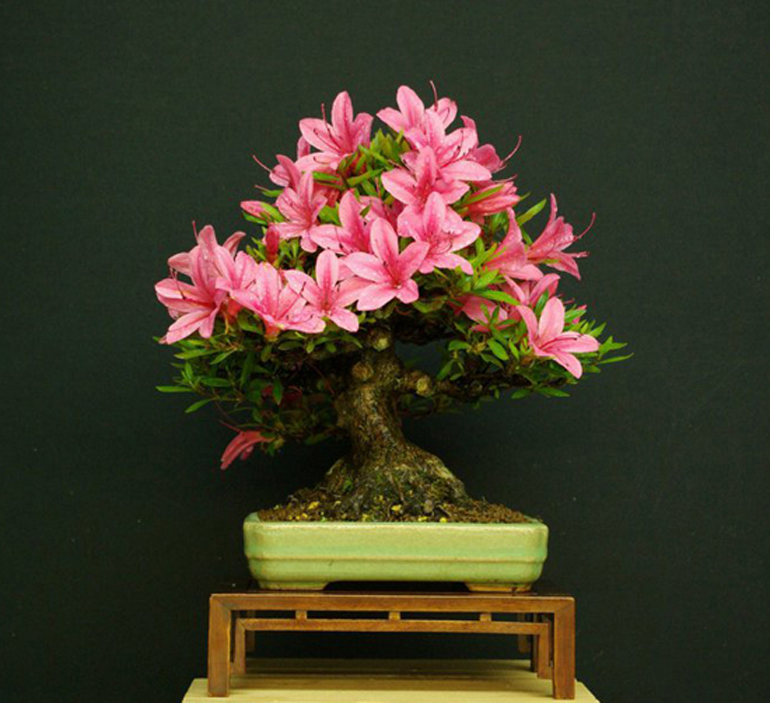 Another azalea showing off. It's hard to tell the exact size of the tree, but judging by the flowers, I'd say it's shohin .
The fleeting flowers are gone. With a little luck (and diligence) the birds will spare the fruit. Looks like shohin crabapple in a rather spectacular Japanese pot.
Here's the same tree that's at the top of the post, though with fewer flowers. I like the way the tree's structure is a bit more revealed than in the shot above. This one is from Andres' website.