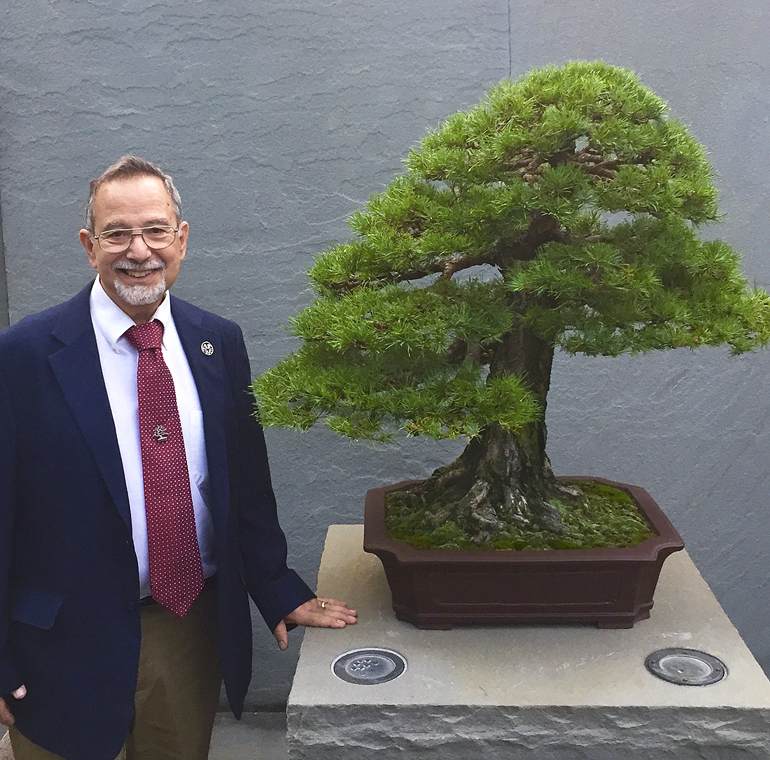 Bill Valavanis, who just last week was inducted into the U.S. Bonsai Hall of Fame is shown here with the newest donation to the U.S. National Bonsai and Penjing Museum collection. It's a Dwarf Scots Pine (Pinus sylvestris R.A.F.*) that was completely container grown by Bill for over 45 years.
The other day, Bill Valavanis became only the third inductee to the U.S. National Bonsai & Penjing Museum's National Bonsai Hall of Fame. There's little question that they chose the right person. No one now living has done more for American bonsai than Bill Valavanis. And though there are others who deserve recognition, including some up and coming stars, as it stands right now, it's not even close
I won't begin to try to list Bill's accomplishments, but what stands out most for me are the U.S. National Bonsai Exhibitions…. all five of them (with six coming next year). Each one is a homage to Bill's boundless energy and passion.
Bill's U.S. National Bonsai Album 5
 3, 4 & 5 are available at Stone Lantern
Just in case you can't make out the first two inductees, they are John Yoshio Naka and Yuji Yoshimura. Pretty good company.


Curator Michael James left, and past curator Jack Sustic of the National Bonsai & Penjing Museum presenting Bill with a special commemorative container reproduction of the one Goshin is planted in.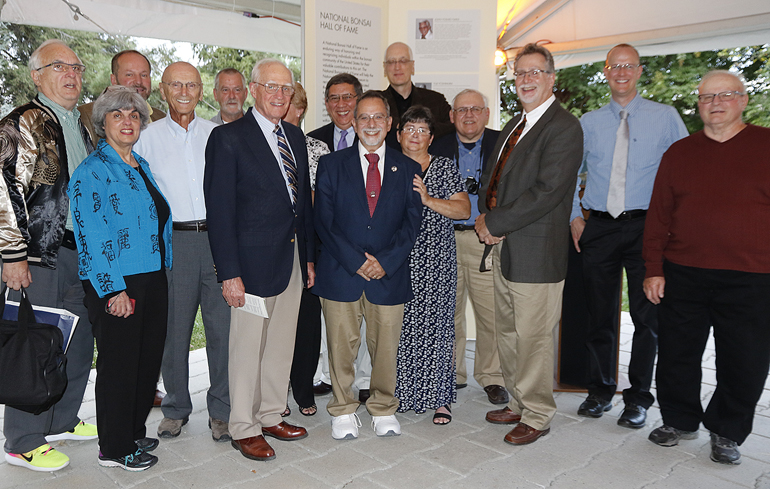 Bill's famous "Crew" who helps him with all efforts to promote bonsai and present the US National Bonsai Exhibitions.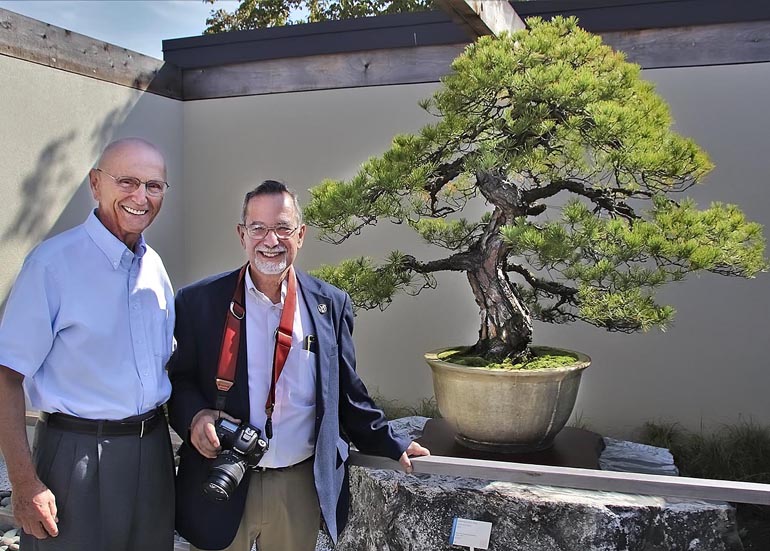 The gentleman with Bill is Joe Noga of bonsai photography fame. Some of Joe's best photos can be found in the U.S. National Bonsai Exhibition Albums 2 thru 5 (with more to come)
*R.A.F. Richard A. Fenicchia. Here's a link if you'd like to know more
Bill's 6th U.S. National Bonsai Exhibition is coming! 
Time to start planning your trip